With drinking establishments closed from mid March, pub dwellers were bereft of the conversation and warm surroundings that make a trip to the local so special. For many of us in West Cork the pub is a social gathering; a space to converse with friends and neighbours at the end of the week and connect with the community. The lockdown or 'lock-in' period almost sent some crazy with boredom, but for three men from West Cork it acted as a call to action. Ahiohill locals Stephen O'Mahony, Owen McCarthy and Paudie O'Donovan have spent the last two months handcrafting a fully-functioning mobile bar.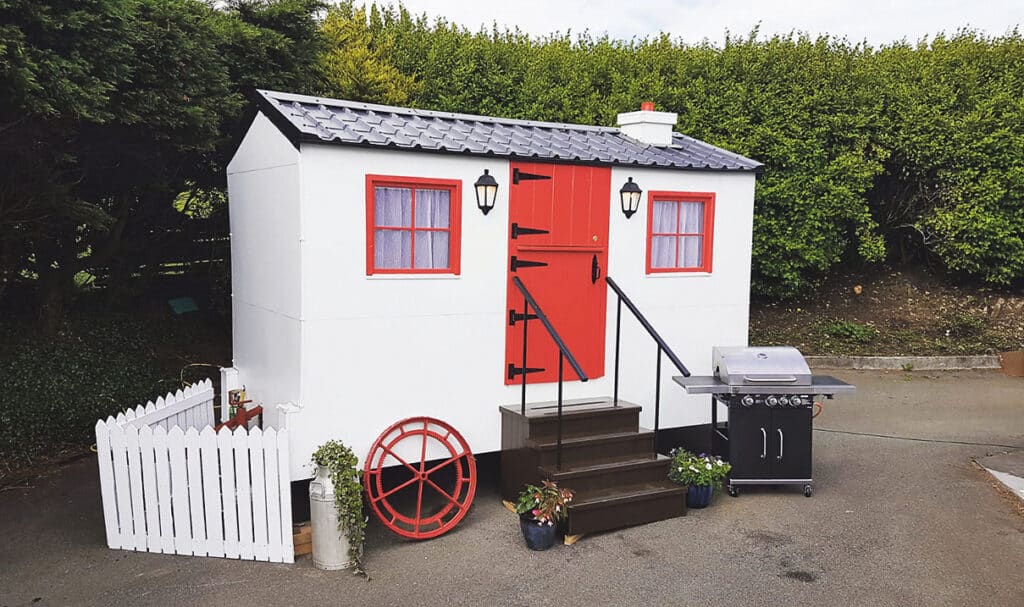 The project, initially just a bit of fun to pass the time and keep sane, quickly turned into a labour of love for the three childhood friends, with each of them spending every waking hour from dawn to dusk, converting a 14ft trailer destined for ruin into a fully-functioning pub aptly named 'One for the Road'. From the walls to the flooring, the stable door and windows, even down to the cushions, curtains and the bar itself; all are handmade by the trio, with the help of family members and friends called in, as the lockdown began to ease.
The finished interior mirrors a pub from an era akin to the founding of the state. The end product succeeds in transporting you back to a time away from the pressures and current reality we find ourselves; replicating exactly what is loved about our own local rural bars – a cosy stove, creamy pints and a snug to gather around and converse with friends.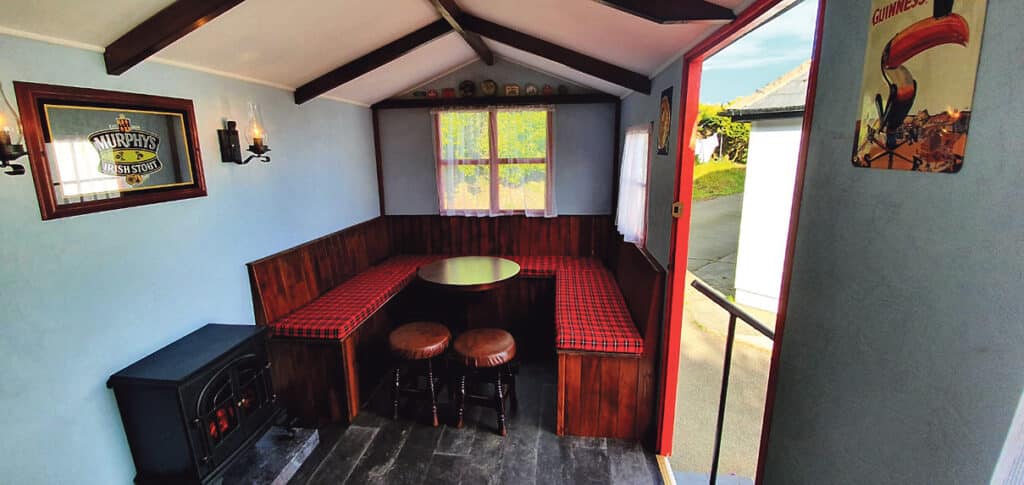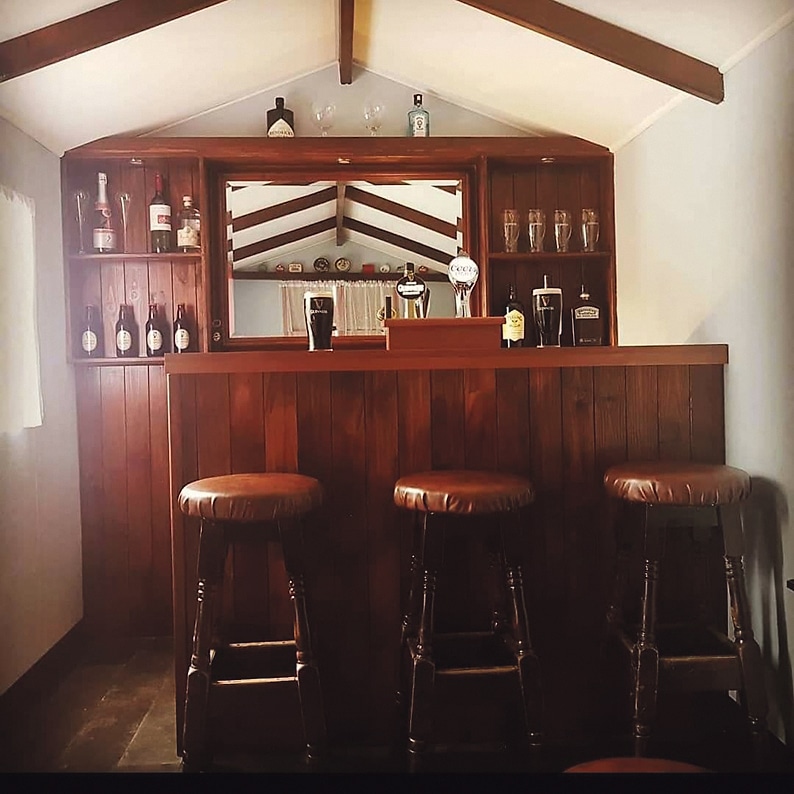 The mobile bar 'One for The Road' is available to hire in the West Cork area. It comes fully-fitted with glasses, sink, beer taps and heating. If you are looking for a space to gather with a couple of friends or celebrate a significant milestone at home call 085 260 2409 or search 'One for the Road' Mobile Bar on Instagram/Facebook.