Gin connoisseurs will be delighted to hear about the latest offering from four distilleries along the Wild Atlantic Way, which is due to arrive just in time for Christmas. A beautifully packaged gift of four handcrafted gins from the West Coast of Ireland – three of which are bottled on Cape Clear Island by Cape Clear Distillery – will make a very special gift for someone this year. As it says on the box, 'From Donegal to West Cork, by way of Galway and the Kingdom of Kerry – take the Coast Road, the road less travelled; and time to enjoy four hand-crafted coastal gins, from Ireland's Atlantic coast'. 
This initiative puts Cape Clear Island and indeed West Cork at the epicentre of an exciting new product bringing the best of the Wild Atlantic Way to the world. Cape Clear Distillery has invested heavily in new equipment for this venture in the hope of continuing interest and support from the West Cork community.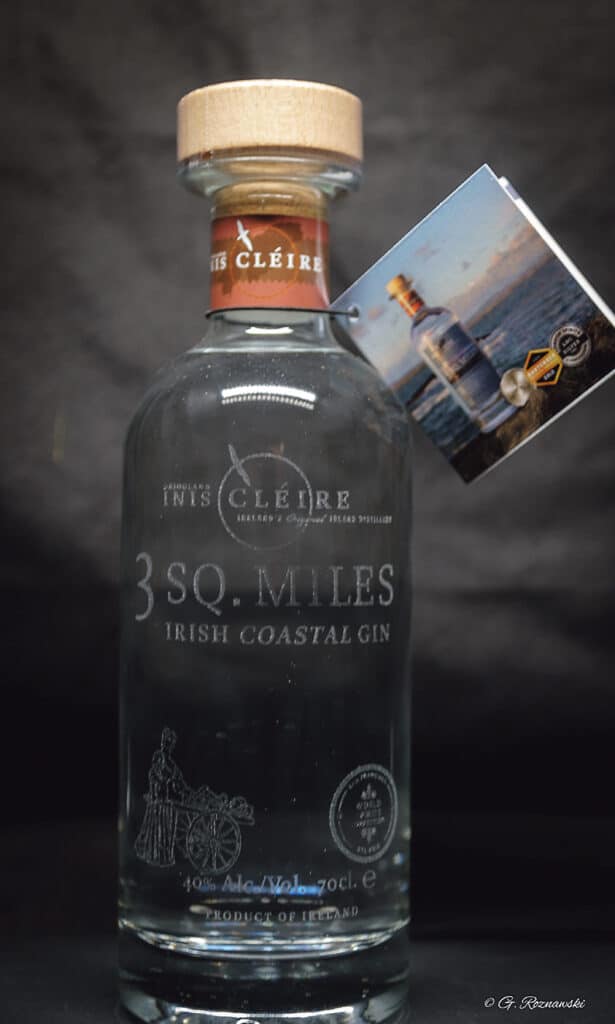 The multi-pack will retail at €49.99 and will be generally available in off-licences throughout West Cork.
Cape Clear's personalised engraved bottles have been a constant seller for the island distillery since first introduced to Bushes of Baltimore in May. These include bottles featuring local landmarks, of which the Fastnet Rock has been the most popular; there are also bottles with friendship images and corporate logos. Apart from the engravings, all these bottles come with a personal inscription of your choice.
Recently added, an attractive neck label featuring some delicious cocktail recipes adds something even more appealing to the product.
If you are looking for a very special and individualised present from West Cork this year, you won't find better than a personalised bottle of Cape Clear Distillery's triple award winning gin. This unique product, which is also the perfect corporate gift, costs €60 plus an €8 delivery charge and is delivered to off-licences for collection/payment.
When sending a bottle to a loved one, you need have no worries about your gift arriving in one piece. All of these engraved bottles are packaged in air shock bags and sturdy boxes – just attach your own label and then post or send by courier to Ireland and beyond.
Cape Clear is Ireland's only offshore Island Distillery and has seen success after success since launching its Coastal Gin made with local hand foraged ingredients last November. These include silver medals in the 2020 International San Francisco and London Spirits Awards and a Gold medal in the San Francisco Bartenders Awards.
Visit www.capecleardistillery.com to view the range of designs and products on offer.