A not-to-be missed foodie destination for 2020 Summer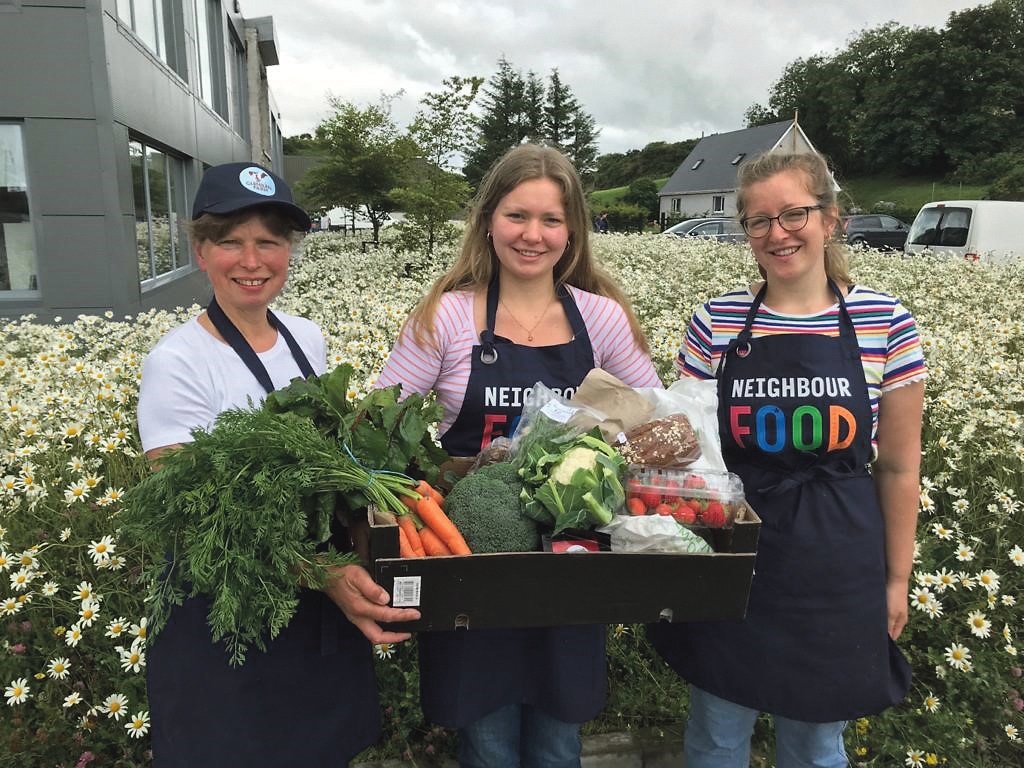 Glenilen Farm in Drimoleague is a family-run business founded in 1997 by husband and wife duo, Alan and Valerie Kingston. Over the last 23 years the business has grown from a team of two to 40 people. 
The pop-up 'Parlour Café' re-opens on Glenilen Farm on Tuesday, July 7. Taking careful consideration of customer safety, plans are well underway for the re-opening with social distancing constraints in place. Serving barista Java coffee, cool lemonade and strawberry smoothie, as well as delicious scones and home baking or even a quiche and salad, everything is prepared from scratch by the Kingston family – and served with a view of the dairy production area or wild flower meadow through panoramic windows. It will be a very welcome treat to all the locals and visitors to the West Cork area after lockdown.
The Parlour Café will open Tuesdays to Fridays 11am to 4pm until the end of August. Make sure to call in to say hello and try some tasty home baking! Please bear with the staff if a table for your group size isn't available immediately, they really want everyone to feel safe and comfortable.
For further information on the café contact cafe@glenilenfarm.com
Glenilen Farm produces yoghurt, cheesecakes, and country butter, as well as a range of other high-quality dairy products, using milk from the neighbouring farms. Glenilen Farm's ethos is cemented in the ethos of their products 'made with a few simple ingredients'. It is committed to sustainability and social responsibility but also committed to delivering food that is uncomplicated and full of goodness; food made with a conscience behind it. Solar energy production, heat recovery and rainwater harvesting are simple but effective ways of being sustainable on the farm and ensuring we are protecting our planet for future generations.
A drive-through NeighbourFood Drimoleague Market was set up at Glenilen Farm to allow other local producers to sell their produce direct to consumers via NeighbourFood's online portal. The NeighbourFood market is a great way to discover hidden foodie gems in West Cork. You can buy the very best produce from West Cork online, direct from 17 of your local farmers and food producers, without even getting out of your car if you don't want to. Shopping was never easier!
Alan Kingston says, "Never has it been so important to support local and we are seeing a real interest and commitment from our consumers to support small indigenous food producers ".
Along with many great food producers Glenilen Farm sells their full range of yoghurts, cheesecakes, butter and drinks at the Drimoleague NeighbourFood Market, as well as some of Valerie's home baking and classic raspberry mouse. The Kingston's were delighted to hear a neighbour comment on picking up her shopping that she "never ate so well or felt so nourished" as she did during lockdown.
The NeighbourFood Market in Drimoleague will be running every Saturday 10-12pm during the summer, simply click and collect. Order online on the website and collect from Glenilen Farm.
www.neighbourfood.ie/markets/drimoleague