Located on the Cork Institute of Technology (CIT) Campus, close to Cork City, the Rubicon Centre is Ireland's largest incubation centre and part of a growing business community, which today is home to over 40 companies and 160 employees. Innovation Centre Manager Paul Healy has led the start-up team at the Rubicon since its inception in 2006. Paul speaks to Mary O'Brien about how businesses reopening after lockdown can plan for the future in an unknown climate.
With the economic downturn in Ireland post-2007, Cork's Rubicon Centre provided an invaluable source of support for entrepreneurs and now with jobs being lost again after Covid-19, it will be there to help with early-stage business ideas right through to assisting businesses get their first customers.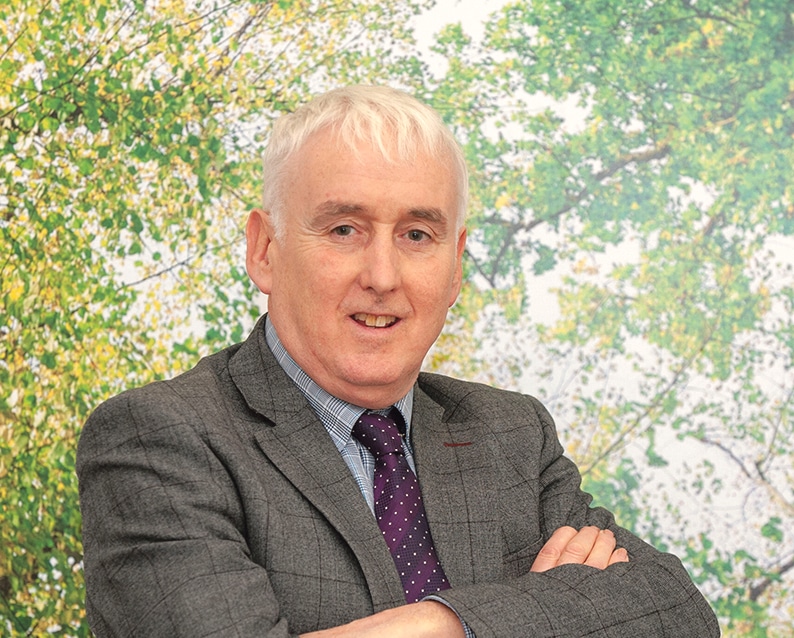 Paul's advice to all existing businesses in the current climate is to do up a cashflow for the next six months. "Take your worst case scenario, if things were to go completely pear-shaped," he says "for example knock 50 per cent off your projected sales and go from there. The speed at which the cash will come in now will be much slower, so that also needs to be taken into account. If you're fortunate enough to have cash on your balance sheet, ringfence that cash and, if your bad debts become a problem at the end of the year, bring that cash back into circulation then," he advises.
With the challenge of cashflow facing businesses, Paul emphasises that debtor management is key. "This will be a big issue," he says. "Businesses really need to keep an eye on their debtors, as people may be paying out now but possibly out of dwindling cash reserves."
Overheads also need to be looked into carefully and for many it may be a case of rethinking the way they do business. "For example, to avoid cancellations at very short notice, don't be afraid to ask for a small deposit to secure the booking," advises Paul.
With supply chains still slow and proving challenging, Paul advises putting alternatives in place. "Rather than stockpiling, now is the time for businesses to have another strategy or back-up plan for supply," he says.
In 2018, domestic tourism was worth €2 billion to the Irish economy and with the majority of people holidaying at home this year, there is opportunity here. "It could potentially be a tough winter so the hospitality industry should be looking ahead and putting packages together running right up to Christmas and into next spring or summer," says Paul. "Whether their target market is families or couples and so on, businesses will have to be more inventive and incentivise repeat custom," says Paul. "Packages need to be ready now to market the year ahead to visitors staying in West Cork this summer."
According to a survey carried out by the Whitaker Institute at NUI Galway and the Western Development Commission (WDC), 83 per cent of workers surveyed want to continue working remotely after the Covid-19 crisis. "I see huge opportunity for regions such as West Cork to encourage people to stay and work in the region," says Paul. Those working form home will need private, quiet spaces in which to work, so there is potential here too for businesses to benefit. "People will need workspaces and on the other hand then there is the social aspect, which is missing when you work remotely," says Paul. "There could definitely be remote networks put in place for employees working from home," he explains, "which I think the town chambers or business groups could facilitate."
There is a huge potential now for regional development. "If you ever wanted to get people to locate to rural locations outside of the major cities, the time is now," says Paul.
While there may be unemployment, on a positive note, Paul foresees a lot of business start-ups and government packages to support this.
"As a start-up business you need two things to be successful," explains Paul. "You need a customer or potential customer and you need funding.
"Traditionally in the hospitality sector, there wouldn't be any grant aid or support, but this will now change."
He does believe the government needs to do more in relation to micro finance. "There does need to be very cheap loans," says Paul. "It's easier and there is less risk involved in creating a job with a business that's already up and running."
Talk to your Local Enterprise Office, talk to your credit union and avail of any grants that are out there," says Paul.
"Everybody should have a mentor, which can be arranged through the LEO programme. In our experience people don't go looking for money until they run out but I would encourage people to go into their local credit union now and talk to them while you still have cash reserves."
He's surprised at the poor take-up for the Restart Grant. "I think people are afraid of the process and think there's more effort involved than there actually is but it's actually very straightforward," he says. It's also still possible for people to apply for the Wage Subsidy Scheme (TWSS). "The worst that can happen is that at the end of the year you'll have to give it back," says Paul.
Maintaining staff numbers, even on a part time basis, is also so important he emphasises. "There will be a skills shortage again."
Paul is pragmatic but positive about the year ahead. "It could be a tough winter," he says "but I do believe we'll bounce back next year. To be honest, a lot will depend on the package from Brussels and what supports the government put in place, but I do think that huge opportunities lie ahead."
Recruitment is currently going on for the New Frontiers programme funded by Enterprise Ireland and delivered through the Rubicon. There is up to €22,500 in funding to cover full-time participation in the course.
Rubicon is Ireland's largest business innovation centre and has supported many entrepreneurs and start-ups over the years. Anyone is welcome to pitch an idea to the team there.
For more information go to www.rubiconcentre.ie