The percentage of organic produce grown in Ireland is very small – less than two per cent – yet more and more people are recognising the benefits of seeking out fresh, local, chemical-free produce, as was seen with the soaring demand during lockdown. West Cork businesses such as The Cottage Garden in Kinsale rose to the challenge with its fruit and veg box deliveries increasing fourfold during the three-month period.
Jason Linton, proprietor of The Cottage Garden says the demand was such during lockdown that kindhearted locals stepped in to lend a hand. "Our numbers went up to between 200 to 250 boxes a week, so a lot of people temporarily out of work volunteered to help me out and were happy to receive fruit and veg in return. The community vibe was unbelieveable," he says.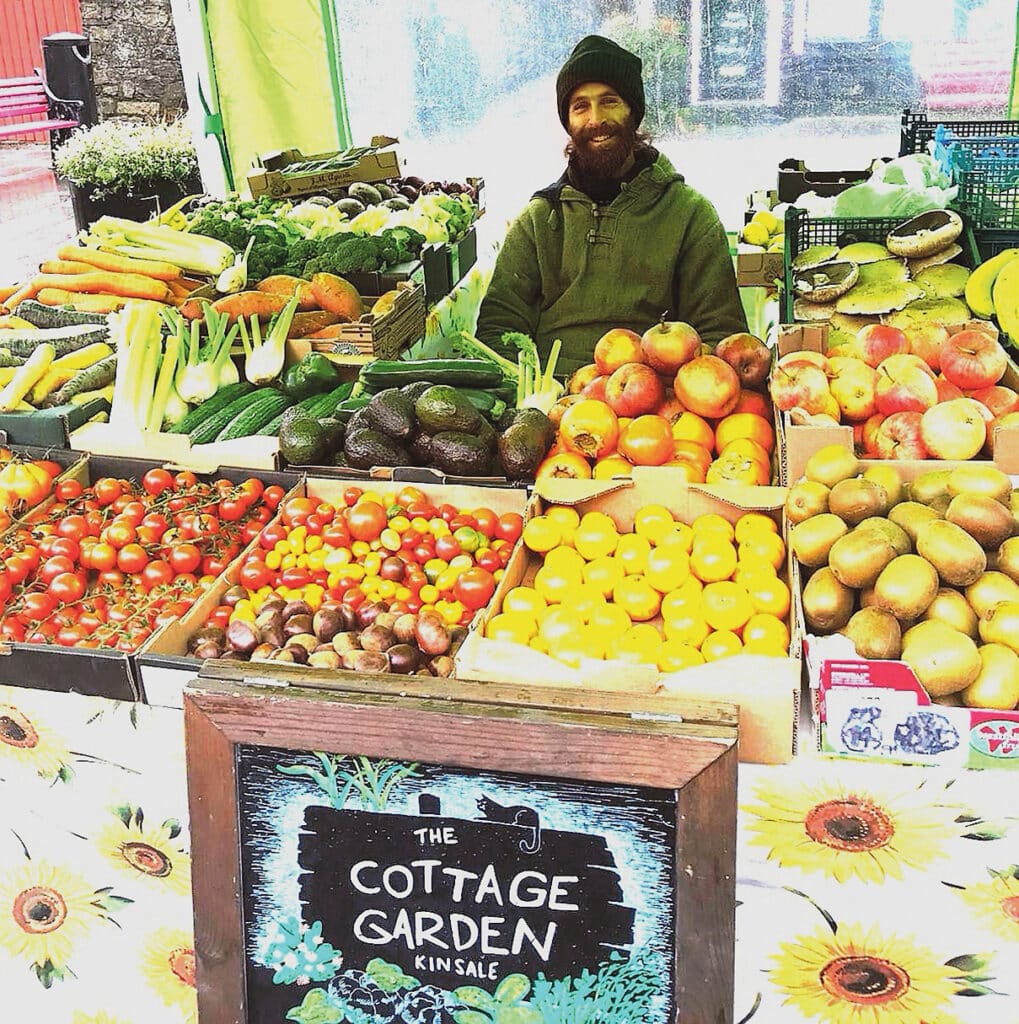 A former student of the permaculture course at Kinsale College of Further Education, Jason started The Cottage Garden in 2018 after converting a small half acre field into a productive vegetable patch. Prior to this he ran a superfood company called Iswari for seven years.
The small market garden business is now going strong producing a bounty of local and chemical-free produce including several varieties of tomatoes, cucumbers, beetroot, broad beans, salads and basil. The fruit and veg boxes are supplemented with vegetables from other local and Irish growers and the rest is imported organic fare from Europe.
Jason's fruit and veg boxes start at €25 and can be ordered online through thecottagegardenvegbox.com or on the NeighbourFood platform. A €25 box contains approx nine to 10 items and should feed two people for the week. There is an option for customers to say what they do and don't like with the added bonus that all of the produce is packed in paper and compostable packaging. There is also an option for customers to create their own box by simply ordering the items they want to purchase through the web shop.
The Tuesday delivery covers Kinsale, Belgooly, Riverstick, Ballygarvan; Wednesday is (Airport Business Park – now moved to Friday Cork City run). Sandycove, Ballinspittle, Garretstown, Bandon, Innishannon, Harbour View, Howe Strand; Friday – Cork City and surrounding areas, including Cobh, Crosshaven, Carrigaline etc.
Jason aims to start delivery to Clonakilty shortly.
"I've always believed strongly in nutritional healing and the power of organic, local food," says Jason "and my aim is to grow the business to produce more locally-grown food to provide a healthy eating solution to the local community."
To order your chemical-free fruit and veg box go to thecottagegardenvegbox.com