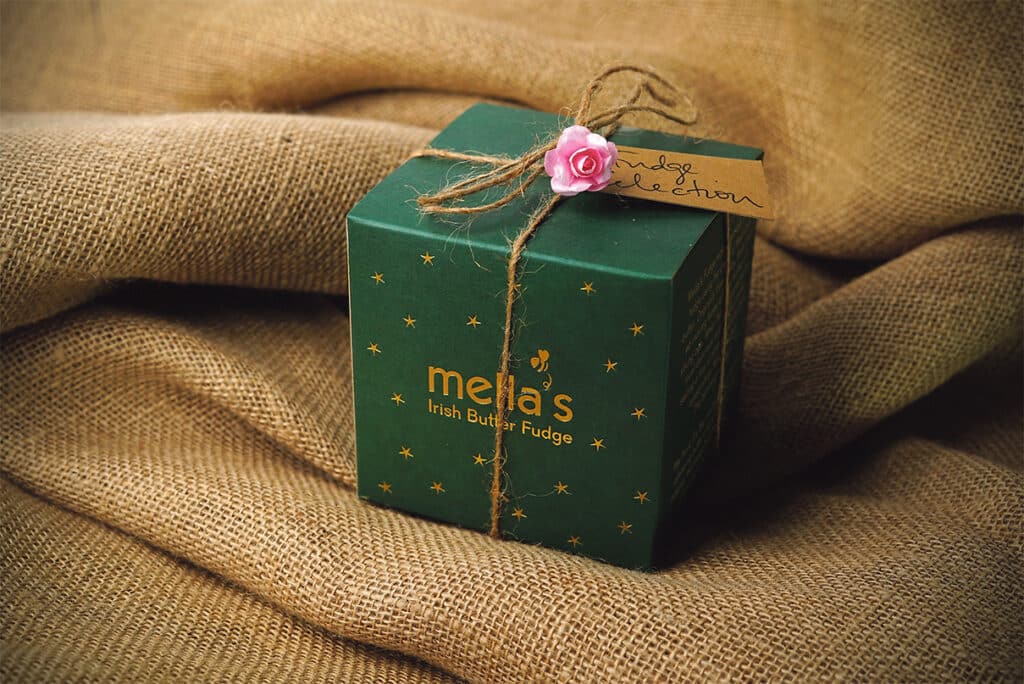 Mella's Fudge is celebrating 15 years in business this year, and is delighted to be back where she started the business, at the country markets for the summer season. Mella will be attending Bantry market on Fridays and Schull market on Sundays for the months of July and August.
After the initial shock of lockdown at the start of the crisis, the business luckily had an online shop, and customers from around the country, Europe and the US ordered and continue to order this way, both for themselves and gifts. Slowly shops also began to get back to stocking the fudge, and this has kept the business ticking over.
Mella had always made fudge growing up in Bantry. While still in school, she began selling trays of fudge to Mrs McAuliffe's Shop in Bantry, and almost 20 years later, when she wanted to start a business, she realised there wasn't any Irish business specialising in fudge, so decided that would be the business to get into.
Today she has a dedicated fudge kitchen based just outside Clonakilty, and supplies fudge to over 100 shops around the country, as well as making a range of fudge bars under the Simply Better label for Dunnes Stores.
The fudge has won numerous awards over the years and is the only Irish fudge to have won 3 Gold Stars in the Great Taste Awards in the UK.
Mella's Fudge uses only local salted butter from Clona Dairies, and makes the fudge the old-fashioned way, resulting in a fudge that is crumbly and buttery, that melts in the mouth and is the perfect accompaniment to a cup of tea after dinner. You can choose from traditional Vanilla, Salted Caramel, Dark Chocolate, Irish Cream Liqueur, Rum & Raisin, or a Selection including Chocolate & Raspberry and Orange.
www.mellasfudge.com