William Reed, owner of MicroGoodness, speaks to West Cork People about his fascination with the nutritional power of microgreens.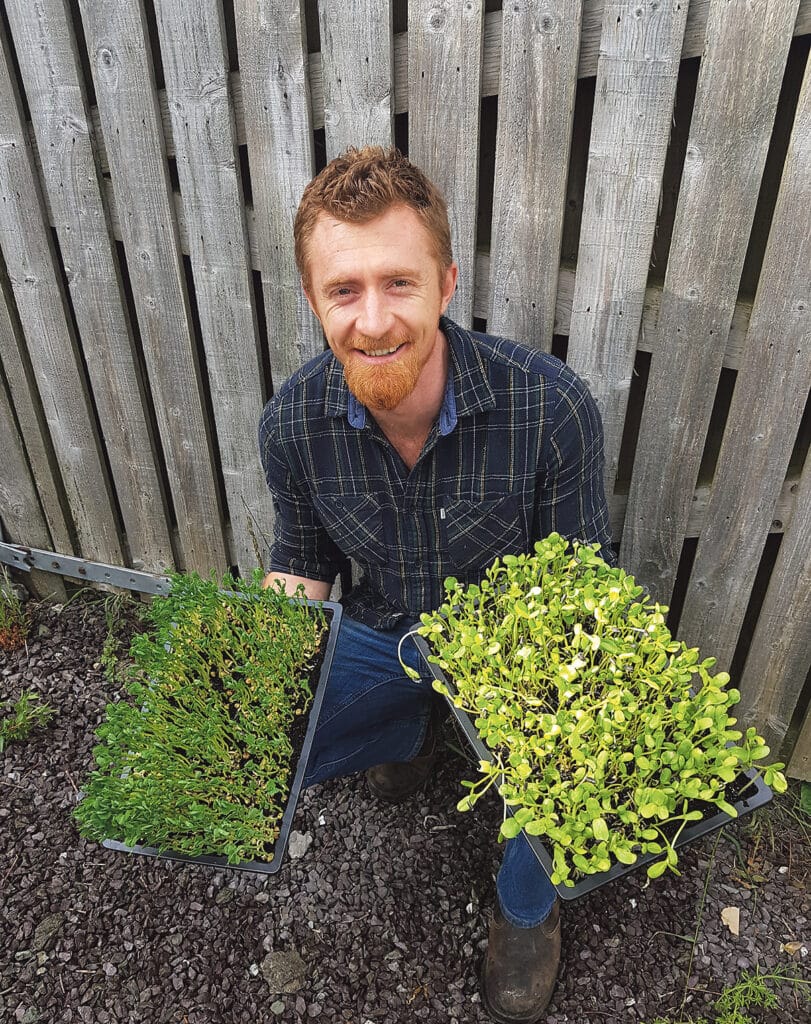 I have a background in nutrition and exercise, so when I first heard about microgreens and their incredible nutritional profile, I was fascinated by them and their potential for health and wellbeing. For anybody that is unfamiliar with microgreens, they are vegetables which are harvested at seedling stage, before their second leaves have formed; vegetables get most of their nutrients from their seed, so they are bursting with vitamins and micronutrients at this stage. 
I had previously toyed with the idea of growing microgreens, as I have always had a passion for organic high quality food, but had never really had the time to dedicate myself to it. In the first few weeks of the lockdown I had a couple of spare days a week on my hands and started Microgoodness – I thought, "if a business works in this turmoil it would work in any climate".
My partner and I set about ordering trays, organic seeds and soil, and we began experimenting with different varieties of greens and soil types, always with a focus on freshness and high nutritional content. I am very fortunate that both myself and my partner have a good working knowledge of growing and I have worked within the West Cork food industry for several years, so I felt like I was in a good position to throw myself in at the deep end.
We sourced biodegradable packaging and began selling our salad mixes through NeighbourFood markets and local shops here in Clonakilty. We plan on selling to restaurants in the future as we can offer a product that can be kept growing in the kitchen, thus reducing waste and guaranteeing freshness. Going forward I would like to think the business can grow in an organic fashion while keeping the core value of nutrition and freshness.
West Cork is a fantastic place to do business as we have an appreciation for local, quality produce and the amount of amazing food producers we have is testament to that fact. As we come out the other side of this crisis I hope we take away the message that local businesses and producers are essential and we should do our best to support and preserve them. I believe we, as a country, rely far too heavily on imported food and need to start nurturing a grassroots approach to local food production.