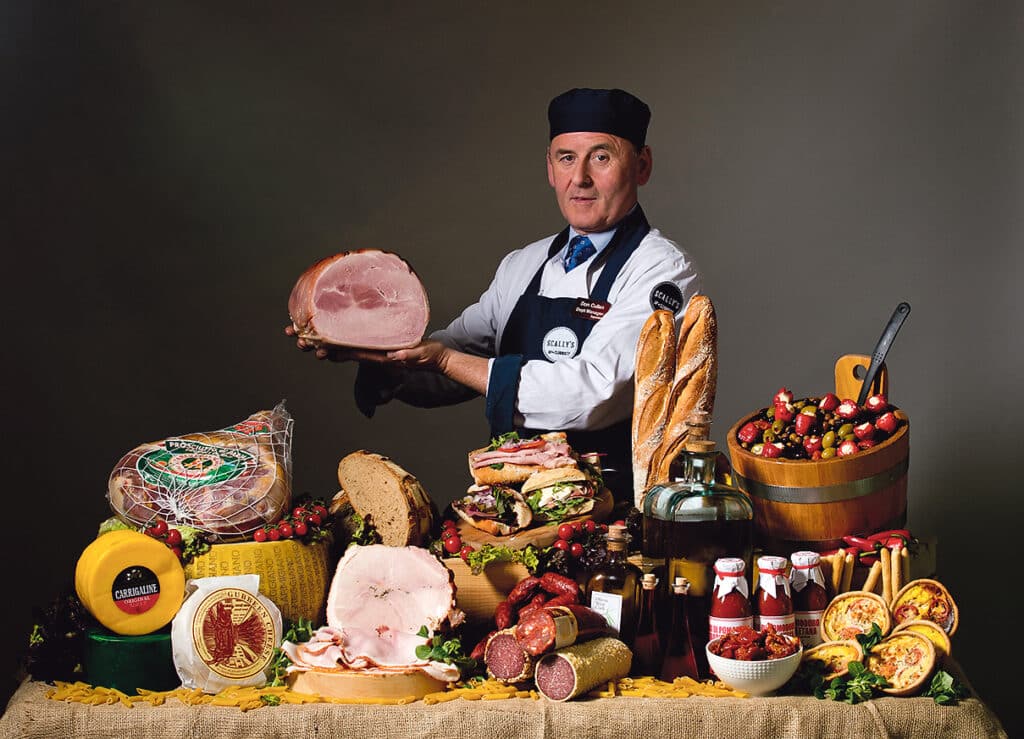 West Cork is a destination for both staycationers and adventure seekers who want to embrace a real Irish summer, a season that our older generations speak of fondly, consisting of picnics on the beach and tumble wheeling down sand dunes. Our stunning landscape provides the perfect opportunity to unwind and explore, and that includes taking your tastebuds on a sensational journey of local food.
With an appetite for adventure comes an appetite for good food and picnics are proving to be a real hit this summer. Don Cullen, Deli Manager at Scally's SuperValu Clonakilty, food connoisseur and major cheese lover, shares his 'Top 10' food products that you should pack in your picnic basket. So, whether you're exploring the forest trails of Castlefreke or surfing the waves on Inchydoney, here are Don's snacking essentials:
1) Dan Hegarty's Farmhouse Cheddar and Durrus Cheese: A great starting point for aspiring cheese mongers, these locally crafted cheeses will give you a real taste of West Cork. Delicious served on Italian Toast for Cheese with pickles and chutneys, all available at Scally's cheese counter.
2) Gubbeen Farmhouse Salami and Chorizo: Add these artisanal meats made by the brilliant Fingal Ferguson in Schull. They are snacking size so a lovely addition to your feast. Slice and eat alone or add a Scally's own Ciabatta base.
3) Buffalo Mozzarella Bocconini: These lovely little pearls of mozzarella, produced in Macroom, are ideal for the occasion; drain and serve out of the bowl. Add some cherry tomato and a little green pesto for a take on a caprese salad.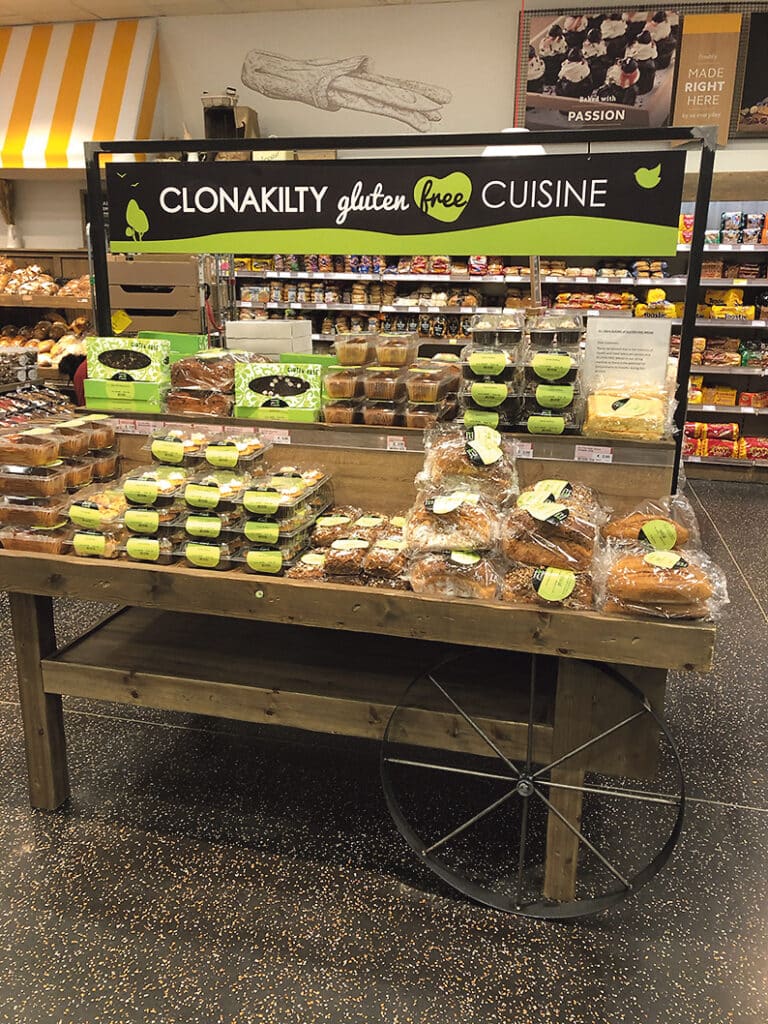 4) Bushby's Strawberries: A real joy and essential part to a West Cork summer. These little berries are loved by all and picked at the peak of freshness, every day, so packed full of flavour – scrumptious.
5) Clare's Homemade Hummus : Homemade in Union Hall, Clare's hummus is the perfect basket filler. I would recommend grabbing a crusty sourdough from our bakery (our team can slice it for you). Ideal for the perfect bite when heading straight to the beach.
6) Glenilen Farm Yogurt Pots: Bringing a cooler box? Then make room for these little glass jars filled with natural yoghurt and fruit compote. From the luscious hills of Drimoleague, these are a real treat so don't forget your spoon!
7) Scally's Own Apple Tart: Leave room on top for this traditional favourite. Made using real Irish butter, this will take you back to your granny's signature recipes and tastes just as good too!
8) Clonakilty Gluten Free Kitchen: Visitors are always pleasantly surprised when they stumble upon our own Gluten Free Bakery and Kitchen range. Our certified gluten free bakes and breads give you no excuse to not join in on the picnic fun! Our sliced breads and rolls are perfect for on the go.
9) Scally's Seafood
Platter : Originally created for a passer-by looking for the best of local seafood, this is a beautiful array of seafood containing some of our favourites like Union Hall Lobster and Smoked Mackeral Pate, Salmon Sensation, Castletownbere Dressed Crab and Crab Claws along with Ummera Organic Smoked Salmon from Timoleague. Pair with some bubbles and salty sea air in a good spot on the Red Strand in the for the perfect picnic. (Feeds 4-6, made to order)
10) Scally's Grazing Board – for sharing: A charcuterie lover's dream; jam-packed with freshly cut parmesan and pepper coated salamis, local cheeses, condiments, crackers, bread sticks and a tasty selection from 'The Souk' (Scally's spice and nut bar). This board has proven to be a real hit this summer. Boxed up and ready for the road. (Feeds 4-6, made to order.)
All products mentioned above are available at Scally's SuperValu Clonakilty, picnic baskets are also available to order at the deli counter and may be personalised to your own tastes.