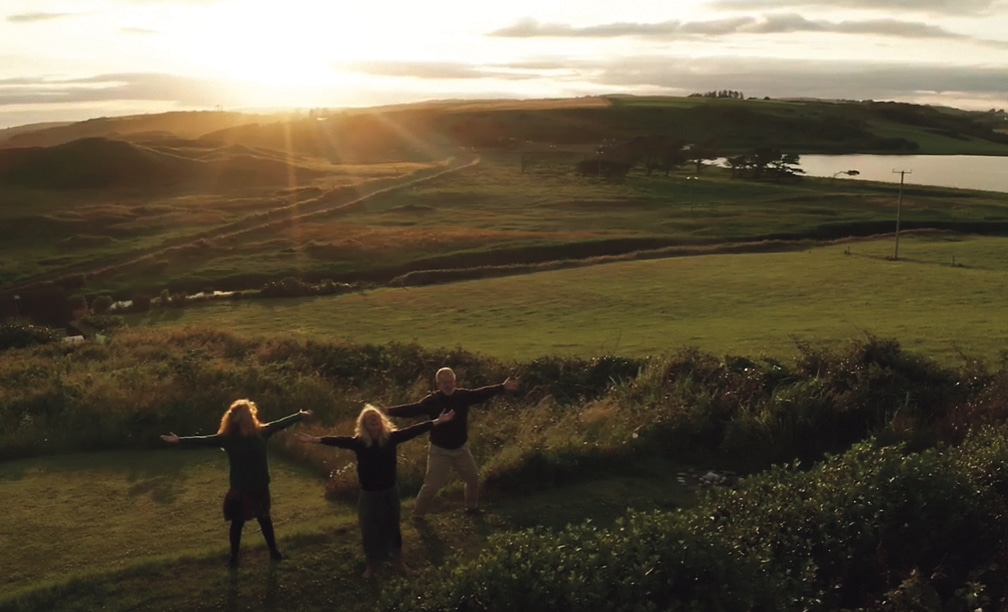 "When my head is full of all the things on my 'to do' lists and the kitchen is stacked with dirty dishes, it's time to head to the beach. I take the new high path that looks out over Kilkerran Lake and onto Galley Head lighthouse. I see fresh leaves opening like flowers on the wild roses and the velvety catkins of the pussy willow are out. In no time, I am happily wandering through the dunes with my puppy without a care in the world. There's no-one else on the beach and while Pippin runs around in big joyous loops, I face into the wind and look out to sea. Taking big deep breaths I feel grateful to be alive and to have nature on my doorstep.
"I know the pandemic has been very difficult for lots of people cut off from nature. Hopefully soon the restrictions will ease and everyone will be free to visit the countryside again." Claire Barton.
Claire Barton and her family have been welcoming Airbnb guests for the last five years to their cosy self-catering studio. At the same time, Claire has been offering sound healing sessions with angel card readings. Sound healing is a gentle but powerful energy healing therapy, which changes your brainwaves and triggers your own innate healing ability.
It has been a natural progression for her to create a deeper experience with the introduction of private retreats. "Spending time close to nature by the sea, you can connect more deeply with yourself and experience relaxation through sound healing," she says.
"The sessions can also be quite spiritual, as it allows you the space to see your life situation from a higher perspective and explore the deeper meaning behind it."
There is also the option to learn the ukulele during your stay! The rest of the time, you are free to walk the beach, journal and take time out for yourself in nature.
The Airbnb is just two minutes walk from Long Strand just outside Clonakilty on the Wild Atlantic Way. There are also forest and lake walks on the doorstep, as well as award-winning restaurants in the nearby towns of Rosscarbery and Clonakilty.
"We are so looking forward to welcoming guests once the restrictions ease," says Claire. The retreats are for individuals and couples and run for two to three nights with the option of extending your stay. To find out more or to book your retreat, please visit
www.clairemariebarton.com