It is essential that we move, essential to our strength and wellbeing, both mentally and physically. And often it is only when our capacity to move is somehow hampered, or we are limited through injury or acquired weaknesses that we really appreciate just how much we love to move. Movement is life. And quality movement, learned through regular Pilates practice, whether matwork or equipment based, can significantly improve quality of life.
Pilates exercises are a foundation for all movement, whether it be functional daily activities or sporting endeavour. No matter your age or condition, you need a strong and stable core to help prevent injury and allow for efficiency of movement – "physical fitness is the first requisite of happiness" as Joseph Pilates was fond of saying. We want to be able to move through our days pain-free where possible, to feel strong and capable and well. So, what happens when things go wrong, when we get injured, when poor posture and sedentary occupations impact on our backs and joints and we still have a hundred-and-one things to do in our day and we are moving with pain and discomfort? It is human nature to move away from pain in whatever way we can and many of us may find ourselves popping painkillers to cope with our daily objectives. Many of us simply don't know how to remedy the situation. Even just one hour of Pilates a week can make a massive difference to this picture. Learning how to work your core properly is a game changer for many.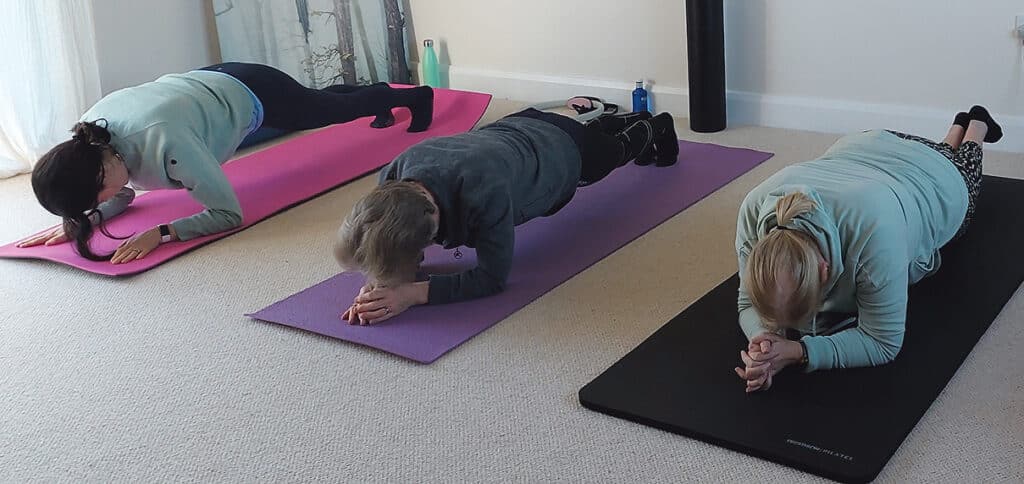 Lorraine Dufficey has been teaching Pilates for nearly 20 years, starting in 2005 in Skibbereen and Clonakilty, at a time when few had heard of the method in West Cork. She teaches matwork classes in Clonakilty, Rossmore and Leap and provides individual sessions on reformer, cadillac and wunda chair in her home studio in Rossmore. She is a qualified neuromuscular therapist and fascial therapist.
"I started attending Lorraine's Pilates classes back in September of this year and it has made a massive difference. Prior to this, I had months of waking up every day with lower back/pelvic pain. Often I would need paracetamol before the day was over, such was the discomfort I was in. Literally after the very first class there was an improvement and I no longer wake up in pain and rarely have discomfort at all. I am delighted with the fact that I have recently been able to return to running without any ill-effect when only a couple of months previously I had resigned myself to the fact that I may never run again without significant discomfort." M. Hurley, Clonakilty
The joy of matwork Pilates particularly, lies in its simplicity and ease, it's just you and your mat. And once learned, you can practise at home without any need for equipment should you wish. Matwork classes are a wonderful introduction to Pilates, providing connection, camaraderie and deeper learning as the teacher responds to the varied needs of the class. Find joy in movement once more.
Lorraine Dufficey
www.westcorkpilates.ie
FB WestCorkPilates
IG lorraine_westcorkpilates