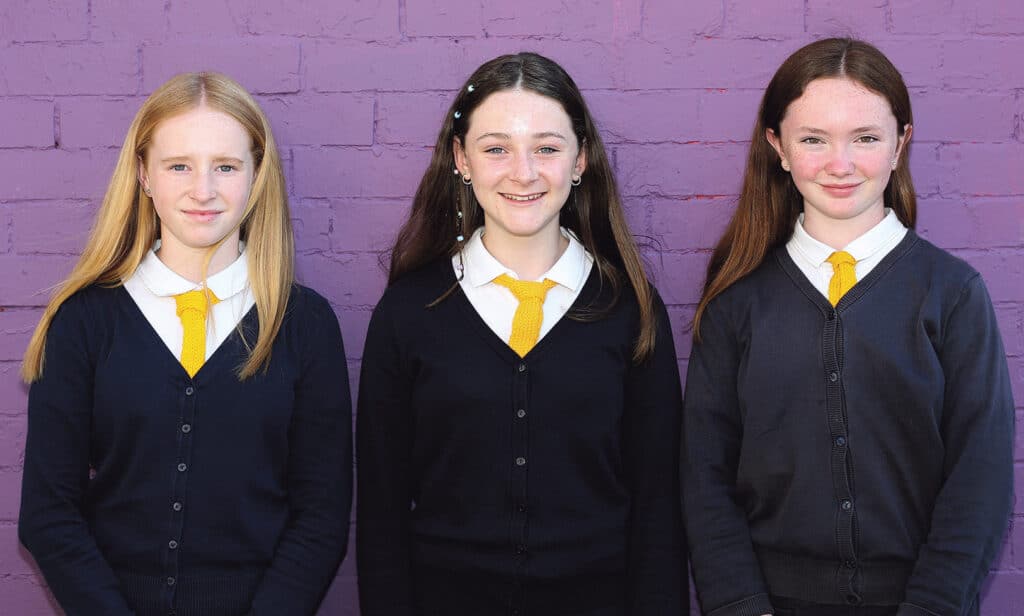 A Dunmanway primary school debating team has reached the final of the all-island Concern Primary Debates competition.
The sixth class girls from St. Mary's Senior Girls National School in Dunmanway defeated a team from Ballyadams National School in Laois in a semi-final in Dublin on May 25.
The young debaters successfully proposed the motion that 'Ireland's commitment to climate change is a load of hot air' in the contest, which is run by the humanitarian organisation Concern Worldwide.
The students from St. Mary's will face Deravoy National School from Co. Monaghan in the Concern Primary Debates final, which will take place on June 15 in The Helix in Dublin.
If St. Mary's win the final it will be the second year in a row that the debating champions are from Cork, as it was won last year by Ardfield National School in Clonakilty.
The winning team said they are delighted to have reached the final in a competition that had over 260 school teams participate this year.
"We are so proud to be part of our school debate team and really like having the opportunity to debate against other primary schools from all over Ireland," said team captain Danielle Crowley-Healy.
The St. Mary's team who took part in the semi-final were Danielle Crowley-Healy, Lauren Mawe-Downey and Georgina Farr, who are all 12-years-old.
Their team mentor Mairéad Twohig said the whole school and community are very proud of what they have achieved.
"It has been a pleasure to watch the pupils become so confident and competent in articulating their thoughts through the Concern Debates, and the knowledge they have gained about global issues through the debates is immeasurable," she said.
"We are incredibly proud of our children's achievement in reaching the finals and would strongly encourage any school to get involved with the Concern Debates."
Anyone who would like their school to take part in next year's competition is asked to ring 01 417 7733 or email primarydebates@concern.net.