It's well-known that stress can take a heavy toll on our health and with an ever-increasing number of studies showing that people who experience more stress will suffer more medical problems, including a suppressed immune system, we know that it's vital that stress is managed. For anyone already suffering from a chronic disease or autoimmune condition, stress can lead to more severe symptoms. Through a combination of neurophysiology education, practical skills training and therapeutic support, The Well Institute is dedicated to helping people to take control of their stress and anxiety and meet life's challenges more calmly.
After falling unwell on a walking holiday in Italy, in 2019, The Well Institute founder Valerie Wistreich from Kinsale suddenly found herself in a position where she needed to use every skill set she had to support herself. Valerie received the devastating diagnosis of metastatic colon cancer.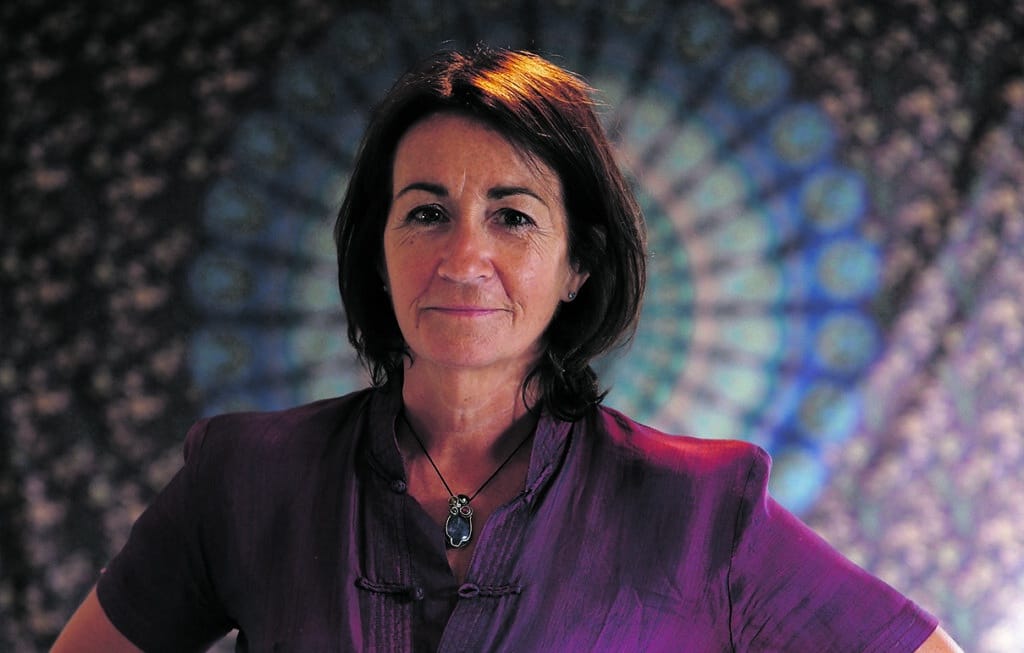 A trained nurse and integrative psychotherapist – her experience working for the humanitarian organisation Médecins Sans Frontières and in her own psychotherapy practice meant she had extensive experience working with people who had experienced traumatic events in their life and knowledge of the impact this can have on their physical as well as emotional wellbeing – although she had a suspicion that the news from her doctors wasn't going to be good, Valerie still found herself going into complete shock before drawing on her training and experience to aid her own path to recovery.
"I went into "fight or flight" mode," shares the 60-year-old. "The following month was incredibly nerve-wracking, as my cancer progression was unusual, and there was a possibility that I had more than one type of cancer. It seemed like the news kept getting worse and worse for a while."
Putting her business on pause, Valerie was aware from experience that the first thing she needed to do was support her digestive system.
"When we experience acute stress and anxiety, our digestive system is the first to be impacted, as blood flow is diverted to more vital organs," she shares.
"I knew that inadequate blood flow in that region would not be helpful for healing, so I focused on keeping my stress and anxiety under control. It was vital to keep my digestive system as well-perfused as possible."
Valerie's primary goal from that day forward was to regulate and calm her stress and anxiety levels.
Fear was her enemy, and she knew that feeling like she couldn't cope would only make her feel more helpless and hopeless.
"I concentrated on coping and taking charge of 'keeping calm'," she says. "Doing so gave me a sense of purpose and empowerment in a situation where I had to rely entirely on medical professionals and surgeons."
Fortunate to have had the opportunity to be treated by two exceptional medical professionals, Mr. Brian Barry, a compassionate and empathetic surgeon, and Dr. Brian Bird, a dedicated and supportive oncologist, Valerie's perspective shifted to focusing on living as well as possible with cancer and figuring out how she could help herself.
The words of the poet Mary Oliver "Keep some room in your heart for the unimaginable" particularly resonated with Valerie, sustaining her throughout her cancer treatment, particularly when Covid disrupted the last three months of her chemotherapy, adding an extra layer of stress and anxiety to an already difficult situation.
Living mindfully, trying to be present in the 'now' of the experience rather than in the fear for the future was so important in Valerie's path to recovery. Small experiences became life enhancing.
"I was able to be present for all the little joys each day, a walk on the beach, a chat with a loved one, a shared joke, a laugh or just watching the birds feeding from the feeders in the garden or bathing in the bird bath," she shares. "I genuinely experienced more joy in my life during that time than ever before."
Facing her own mortality, while very frightening, also brought a lot of relief and is where her own therapeutic skills and understanding helped.
"Each day I walked Garretstown beach with my lovely dog Aby and I cried my way from one end to the other. I allowed myself to "feel". But all the while I used my breathing to remain calm and slowly I faced the fear of dying. What I realised was that I actually wasn't afraid but sad! The relief in letting go of the fear was transformational. I felt calm and I felt sad and that was ok."
Valerie leaned into her own skill set to calm stress and fear when she began to experience it, using breath techniques, body scanning and relaxing tension and a helpful visualisation.
"What was important was being aware of when I was beginning to feel fear and then responding immediately and calming my system," she says.
The sense of safety provided by her medical team and the love and affection of her family and close friends plus her own ability to respond when she noticed that she was getting stressed or fearful meant that Valerie was able to calm her nervous system appropriately.
A good diet, exercise and sleep were all vitally important factors in her healing. Maintaining body mass and exercise are now recognised as very positive outcome indicators in cancer treatment.
Despite the odds, Valerie's outcome today is happily a positive one. She is now three years post treatment and feeling very well.
"I feel grateful for today's wellbeing and I take the time every morning to acknowledge the joy in being well enough to get up and be able to engage with the day ahead," she says.
She is also back working full-time at The Well Institute and enjoying every moment of it.
"I am certain that we can support our natural healing by calming our nervous system. When teaching now I focus on helping people to identify what helps them and not to ignore the red flags of stress and anxiety but to respond to them.
"When you consider the impact of stress on the whole body it isn't surprising that there are inflammatory and autoimmune consequences. It is believed that the neuroendocrine hormones triggered by stress can cause immune dysregulation, ultimately leading to autoimmune disease by altering or amplifying cytokine production. Fortunately, there is growing evidence from clinical studies that suggests stress management can have a positive impact on the onset and severity of inflammatory diseases."
Today by helping others, Valerie finds she is also helping myself to maintain a positive outlook and a sense of fulfilment.
The Well Institute offers a range of programmes both online and onsite. Group and one to one engagement is also offered.
www.thewellinstitute.com