While the Finns may be the masters of saunas, in Ireland, right up to the 19th century we had our own version, the 'teach allais', which directly translates to 'sweat house'. Many years later and the sweat house, renowned for its health benefits, is enjoying a revival in the form of the Finnish style sauna in Ireland, particularly on the shores of County Cork.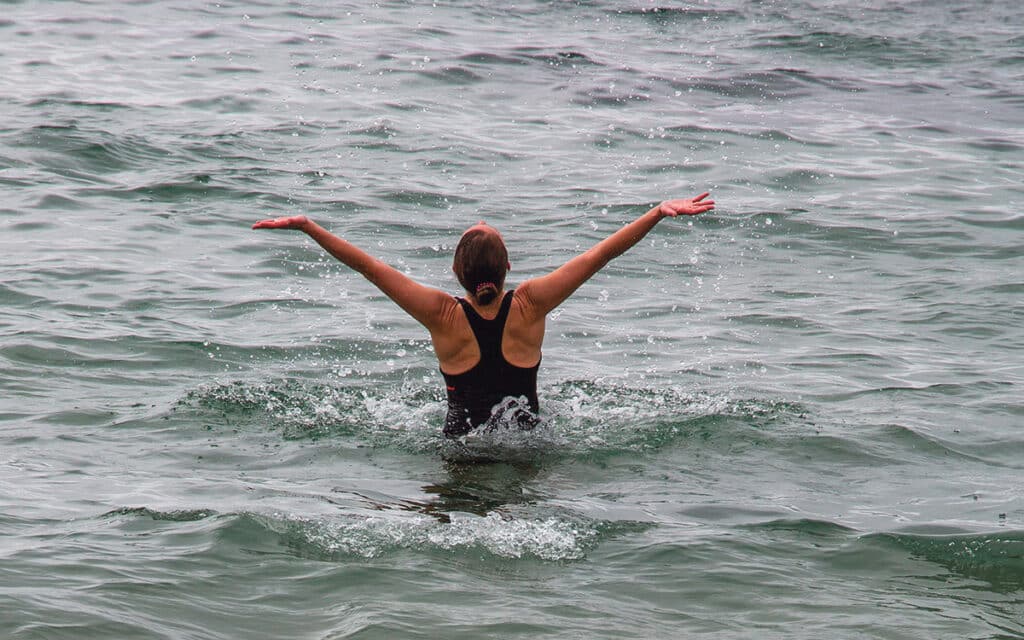 Located at Garretstown Beach near the Old Head of Kinsale, the Wild Wellness Collective offers its customers the opportunity to enjoy the benefits of a West Cork custom built traditional Finnish sauna in one of Cork's most scenic locations. The sauna is run by local lady Bronwyn Connolly and her business partner Olan Crowley, whose other business Bean and Berry right next door serves up delicious healthy smoothie bowls.
Wild Wellness Collective started by accident during the pandemic after Bronwyn, who suffers from arthritis, purchased the sauna for her own use. "I get great pain relief from sauna use," she explains. One Sunday in August, she brought the sauna to the beach and it all started from there. "People loved the idea of it and for the next few months I spent my weekends offering the sauna for rent at Garretstown," she explains.
As the business grew, Bronwyn's neighbour at the beach, Olan, came on board to help her develop it. Two years on and with Cork people realising the incredible benefits of regular sauna use, Munster's largest custom built sauna is thriving.
"It's worth noting that most studies are based on using the sauna at least two to five times per week over a number of years so it's not a quick fix for anything," shares Bronwyn "however it's definitely something that should be included in your regular health and fitness routine.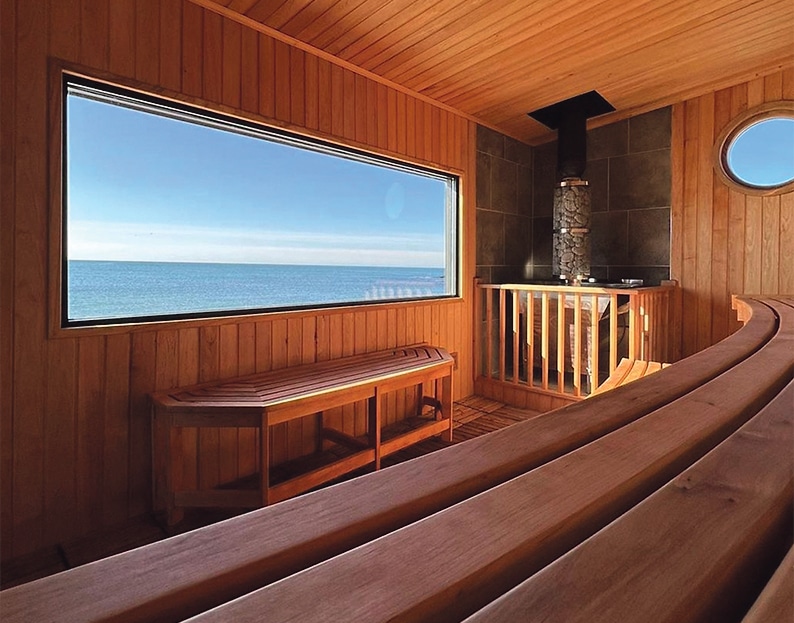 While many studies claim that sauna use increases metabolism and blood circulation, and improves cardiovascular function, according to the feedback Bronwyn has received, users of the Wild Wellness sauna mostly come for relaxation, detoxification, pain reduction and recovery. "Many of our customers feel that their sleep and stress management are the most noticeable benefits. It also does wonders for your skin," she says.
Contrast therapy involves alternating between hot and cold environments. "So for the sauna and sea combo you can start with a hot sauna, then cold dip, back to hot sauna and so on," explains Bronwyn.
A hot sauna followed by a cold plunge in the sea stimulates blood flow, which has many benefits including skin health and a reducing inflammation.
"According to science it's a great way to activate brown fat, speed up recovery and reduce inflammation and so on."
Studies have also shown that sauna use helps in reducing cortisol levels, which helps balance mood and stress levels. It has also been associated with a lower risk of dementia.
According to Irish school records in the National Folklore Collection "The inhabitants of every town-land in the parish had their own sweat-house. Every Saturday the sweat-house was heated. One Saturday morning a large turf-fire was lighted in the sweat-house. The sweat-house was heated to a very high temperature. In the evening a person used to go to the sweat-house, close the door and remain there till he was literally "bathed in sweat". The people of olden-times believed that by perspiring in such a manner rheumatism was prevented."
Wild Wellness Collective specialise in large groups bookings, such as team building, clubs gatherings and healthy hens and stags. They also offer packages, including yoga classes, surf sessions and healthy lunches.
Bronwyn and Olan hope to expand their offering in the summer; Bronwyn will be starting sauna yoga classes soon after recently completing training in Finland.
Wild Wellness Sauna is open Fri – Sun from Oct-May and during the summer from Thurs-Mon.
For more information or to book go to wildwellness.ie