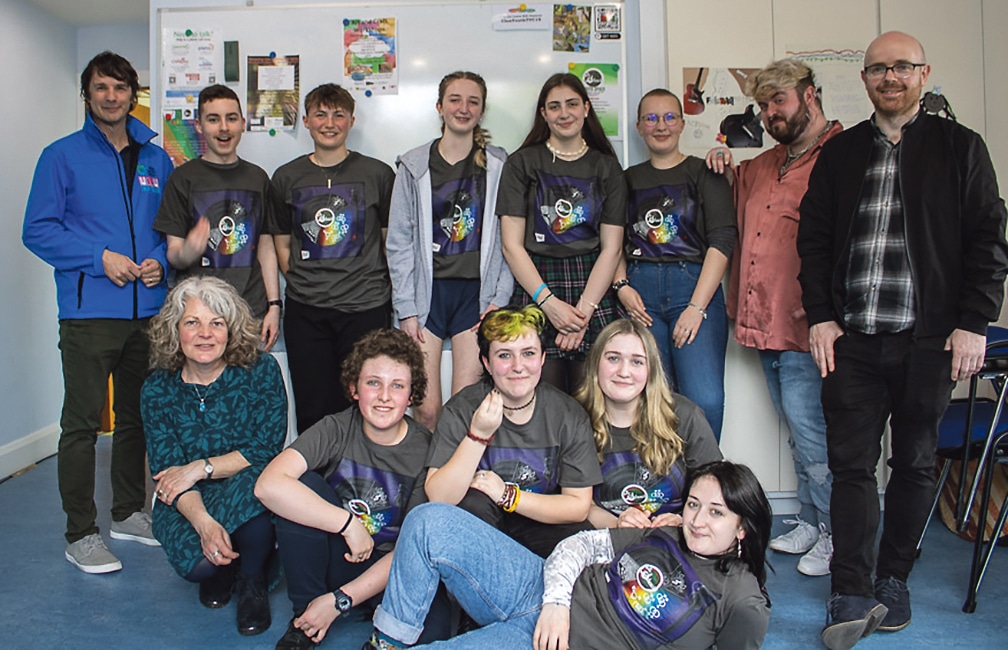 Carbery Youth Service was officially launched on Monday, May 8 in Clonakilty as part of the YMCA Youth Spaces provision in the Cork region. 
Cindy Kingston (Carbery Youth Service Coordinator) and her team of staff and young leaders have been working hard since last September to make The Shack a welcoming space for young people in the new Clonakilty Community Youth Centre.
The Shack is open Monday to Friday, supporting young people in the area. All of YMCAs Youth Spaces are youth-led, informal spaces where young people can make friends, make and create together, make a difference in their community and make progress in their lives. The young people are supported by skilled staff, but all the ideas, energy and outreach are cultivated by the young people themselves. To help make this possible, YMCA has developed a Leaders in Training programme where young leaders partner with them to create the brave spaces and social networks they need to thrive.
Besides the Shack, Carbery Youth Service also provides two other youth spaces called The Hive in Skibbereen Family Resource Centre on Thursdays 4-7pm and The Den in Dunmanway Family Resource Centre on Fridays 1-3pm, with the support of the West Cork Development Partnership.
The launch was opened by the Mayor of Clonakilty, Paddy McCarthy, with many from the local community in attendance. Christopher O'Sullivan TD and Michael Collins TD spoke about the importance of Carbery Youth Service in West Cork and the new opportunities and supports that this service is providing to young people in the area. Special thanks was given to the Clonakilty Community Youth Centre committee and Cork ETB Youth Services for all their support. As Cathal Geraghty, Cork ETB Youth Services Youth Officer said, "people make places".
It was clear from the launch on Monday that there are plenty of passionate and dedicated people who want to support the young people of Clonakilty and West Cork. The Clonakilty Community Youth Centre Committee has put in an exceptional amount of work over many years to raise funds to secure and develop the new centre. In April, the Committee was the worthy recipient of a Cork County Council Mayoral award and they are continuing to plan for future developments of the centre.
Robyn, a young leader in The Shack, spoke about its importance for her and her friends over the past four years and told us that: "it is not just a service but a home. It has given me many opportunities to develop skills and to make friends with people I may not have gotten to know otherwise. I was able to learn new skills such as photography and working in the recording studio and I was also given the opportunity to be myself and to improve my communication skills in a safe environment. I was treated like an equal, it was not like a school, [it was] a place I could truly be myself".
The Carbery Youth Service is open to all young people between 13-19 for fun and free creative activities such as music, recording studio, arts, drama, sport and informal hang out time. A leadership training programme is also offered to young people who want to increase their skills and co-create the youth spaces.
For more information contact Cindy Kingston, Co-Ordinator Carbery Youth Service on 086 032-7866, cindy.kingston@ymca-ireland.net @theshackclonakilty