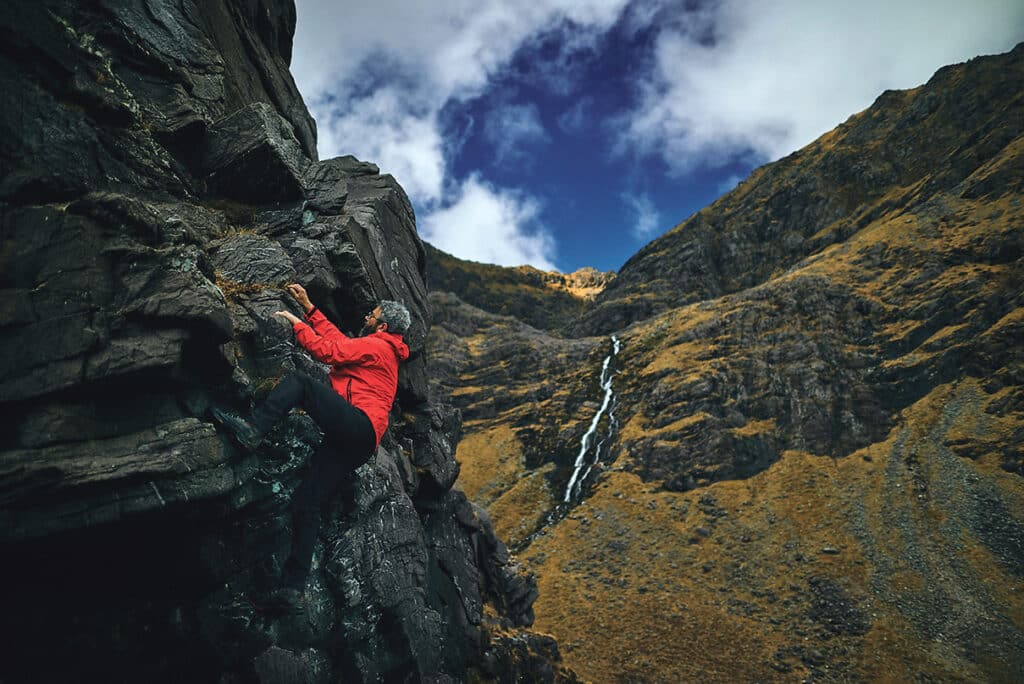 West Cork photographer Miki Barlok is on a mission to create Ireland's own adventure clothing brand to produce high quality rain gear and clothing suitable for adventures across Ireland's terrain and to deal with our unpredictable (and more-often-than-not rainy) weather.
Miki's huge passion for hiking, rock climbing and mountain biking was the impetus behind the creation of his 'Gnarly Peaks' clothing brand.
Looking for a name that would represent the urge to explore, Miki went with 'Gnarly, which is defined as 'difficult, dangerous and challenging'. "I would define it more as excitingly challenging…That exciting feeling that drives you to the unknown places," explains Miki. "We have abundance of incredibly beautiful places in Ireland to explore."
Performance and quality is absolutely crucial to the 'Gnarly Peaks' brand and Miki explains that the aim is to design and produce products that can proudly compete with big outdoor brands and put Ireland on the map of adventure clothing.
"It would be very hard to create outdoor brand without thinking of nature," he says. "That is why we source our materials with ecology and sustainability in mind." Fabrics for the brand's waterproof jackets and jeans are manufactured especially for 'Gnarly Peaks' using 100 per cent recycled polyester and PFC-free DWR.
Gnarly Peaks is in its infancy so right now there are just a few key pieces in the collection. These include a highly waterproof and breathable jacket, created to be super light so it can be worn in the summer or in the winter with layers underneath; innovative waterproof jeans, stylish and also practical, as they are made from a four-way stretch fabric, allowing for freedom of movement in any situation while keeping you dry. Warm puffer jackets and merino wool beanie hats are a great addition for the colder months and for lovers of mountain biking, Gnarly Peaks also offers gloves and custom jerseys.
With many more garments in the design stage, it won't be long before the collection grows to include hybrid jackets, three-layer waterproof jackets, merino base layers, mountain biking waterproof pants and many more.
Follow 'Gnarly Peaks' on Instagram or Facebook @gnarlypeaks for all updates and new product announcements and check our shop at www.gnarlypeaks.com