Send a ready-made pack of enticing snacks, drinks, and self-care products from Organico to show your appreciation.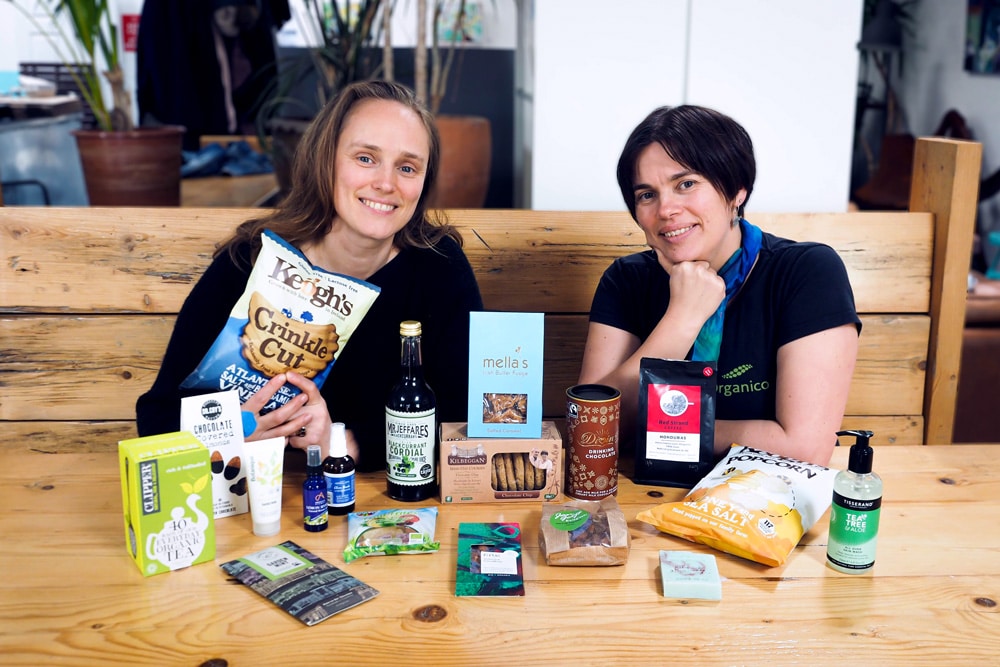 Sisters Hannah and Rachel Dare, owners of organico.ie, have created Working from Home care packs for employers to order online to be shipped to the homes of their staff. The idea came about when Hannah's husband, John Prendergast, co-owner of a tech business in Kenmare, wanted a way to show his appreciation to his homebound staff.
"We're all realising that working from home is no picnic," John said, "so I wanted to thank my staff for the extra efforts they're going to while required to work outside of the normal office environment."
Together, Hannah and John selected a variety of supportive products available on organico.ie—including healthy and indulgent snacks, tea and coffee, and self-care products—and shipped the selection to John's staff.
The care packs were a hit. One staff member and his partner posted an Instagram story about receiving the package saying 'I just think this is absolutely so gorgeous and I can't wait to eat it all.'
After seeing that John's staff were delighted, Hannah and Rachel decided to make the packs an official product in the online shop.
"We're all looking for little ways to make each other smile right now," Hannah said. "We thought the idea of helping employers to do something special for their staff fit perfectly with our effort to support the needs of the community right now."
Each pack contains a customisable note that credits the sender. Employers can purchase the packs and arrange for shipment to multiple home addresses at www.organico.ie/home-workers-appreciation-package.html.