Minister for Transport, Eamonn Ryan and Minister of State Hildegarde Naughton TD have announced funding for up to 248 new jobs to implement Active travel infrastructure. They plan to employ 218 staff across local authorities with an additional 30 proposed for Regional Cycling Design Offices. The announcement has been celebrated by cycling and pedestrian advocacy groups around the country.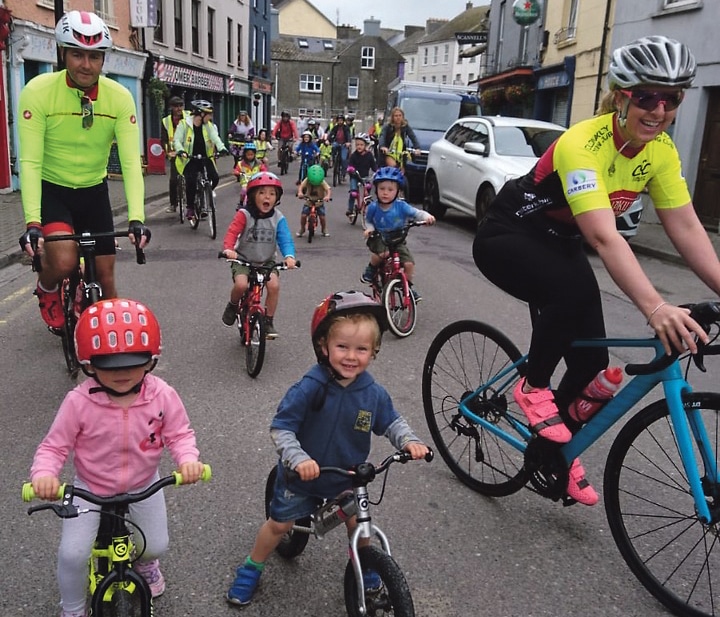 What will this mean for West Cork? West Cork cycle advocacy groups haven't seen the detail of this yet, but if implemented correctly, this certainly has the potential to be a game changer.
"We believe that it is crucial that these positions are used to build a suitably qualified multidisciplinary team that operates at an adequately senior level in order to deliver what Eamonn Ryan refers to as 'high quality infrastructure," said Ruth Bullogh from CycleSense, Skibbereen.
In the government press release issued in January, Minister Ryan also stated: "Developing high quality walking and cycling facilities will encourage more people to switch to active travel and will contribute to tackling climate change. Really good design is what is needed to connect communities and make walking and cycling attractive, safe and accessible to everyone."
These new staff are to be recruited to develop walking and cycling activity and will work across a range of areas including design and construction oversight as well as communication and community liaison.
They will form part of a team nationally who will support the delivery of almost 1,000 kilometres of improved walking and cycling infrastructure by 2025.
Allison Roberts of the Clonakilty Bicycle Festival said "My hope would be that this new cohort of staff will help to inject new thinking and ideas into the council and support local area engineers and local advocacy groups and will be more than happy to liaise in that process."
There is huge potential for connected communities where people of all ages and abilities can walk and cycle safely, to school, to work, to shop and for enjoyment.
Build it (properly) and they will come!