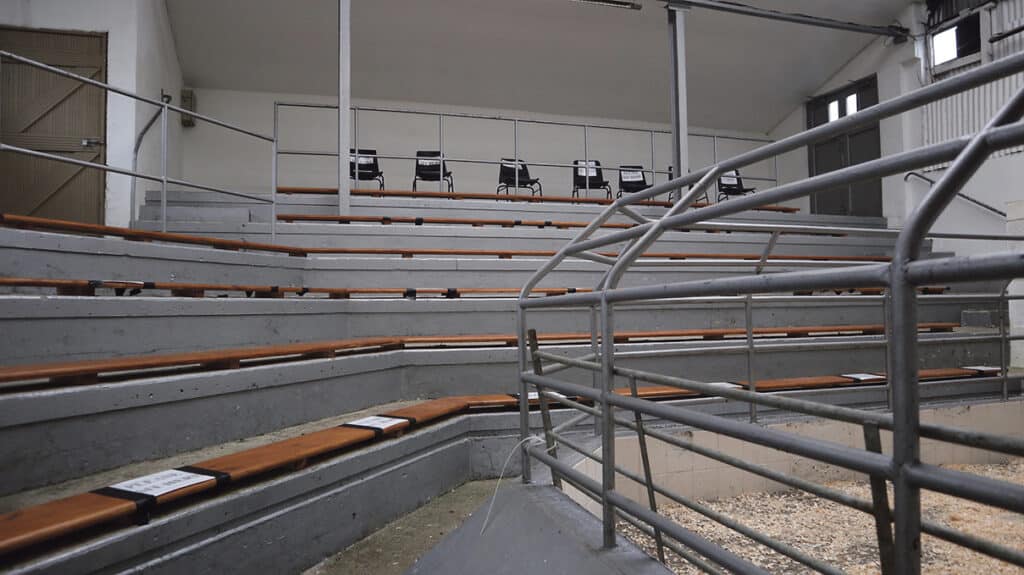 Calving has kicked off or is on the verge of doing so on many farms over the next few weeks and, while driving about, you will notice cows re-emerging from their winter quarters. It feels like the last three weeks have been shrouded in mist. Out in Ardfield it has been so anyway, but that's the joys of coastal living. Rain gives us a break from the mist on occasion but from a farm perspective there's a positive to it. Damp mild weather at this time of year is welcome, as it really gets the grass-growing season off to a good start. You have to pick out the positives of situations like that and the pick up in grass growth rates is noticeable. It's only early February and you have to be prepared for any conditions that could arrive between now and May. In recent years we've experienced blizzards, storms and even last year the early stage of drought between now and the end of April.
On the home front, farm life is boring at the moment. There's a very predictable routine that revolves around feeding and checking stock and and right now that makes it very enjoyable. All the more so because with the first cow due to calf in about three weeks time you know that lull could be broken at any time.
In the event of that happening, things are ready. Pressure was taken off slurry, and sheds are in order, except to tidy away a few small bits. I've held off moving the heifers into the calving shed just yet. They're in their own pen all winter and will be left there a little while long. The older cows won't be too far behind them once calving starts so the first dozen or so of those will be put in a group of their own and given access back to a straw pen in case there are any early arrivals.
Housing
I must go through the list of predicted calving dates and group the rest up accordingly. The extension to the cow house will be very useful that way. Instead of all the cows running as one group, I'm now in a position to put them into pens of eight.
It's the first winter in my farming career that every animal was housed. Even the bulls got to stay in this year. They're both coming up on two years of age and will be heading for grass sometime over the next few weeks. For babysitting purposes, the last two cows to calf will be going with them. They're both placid enough bulls but for ease of movement and keeping them in check, there is nothing to beat a pair of experienced cows. The plan would be to get them across the road and out of the way of cows and calves that will be going to grass. Heading in the other direction will be the group of younger weanlings.
Breeding
It's coming up on selection time for the replacements too. They will be due their first BVD vaccine and I use the behaviour in the yard around then as a good gauge of the temperament. I mentioned previously that some calves from a young bull we used in 2019 were a bit on the flighty side. Luckily he had a bull to heifer ratio of 2:1 so there won't be many of his daughters retained. Off the top of my head I think there's two. They proved to be very easy to deal with compared to their comrades. There will be less heifers go for breeding on the back of this and the fact that there was a higher percentage of bulls last year. The flip side of that is you know at some point in the next few years that will balance itself out.
Mart sales
The latest Covid 19 lockdown means all mart sales are strictly online. The move to online sales will be a lasting legacy of Covid on the mart trade. Attempts at online sales were trialled a few years ago but never kicked off. Coronavirus changed all that and future sales are likely to be a combination of old and new. It's had a few teething problems and maybe it's a coincidence but prices have lifted across a lot of stock classes since it's introduction.
I'll admit it's a bit unusual to see the ringside empty at the calf ring in Bandon. For the first few months of the year, the place is packed out the door. It's a surreal scene now.
This hasn't had a negative impact on calf prices so far. While they always get off to a strong start, prices for Friesian bull calves and Hereford and Angus calves are all up. Continental calves from the dairy herd are at a similar price to last year but they were always at the top end of the market anyway.
Calf prices start strong every year but taper off once the numbers start to emerge in Late February and into March. It will be interesting to see how it plays out this year.
In other mart-related news, Tom McCarthy, the manager of Bandon and Skibbereen marts is moving to pastures new. He is taking up a new role with AXA insurance after 15 years working for Cork marts. Initially joining Cork marts as manager of Macroom mart in 2005 before he took on the role in Bandon in 2007 and combining that with the manager job in Skibbereen in 2011. With Bandon regarded as the premier calf sales in the country there will be a lot of interest in seeing who his successor will be.