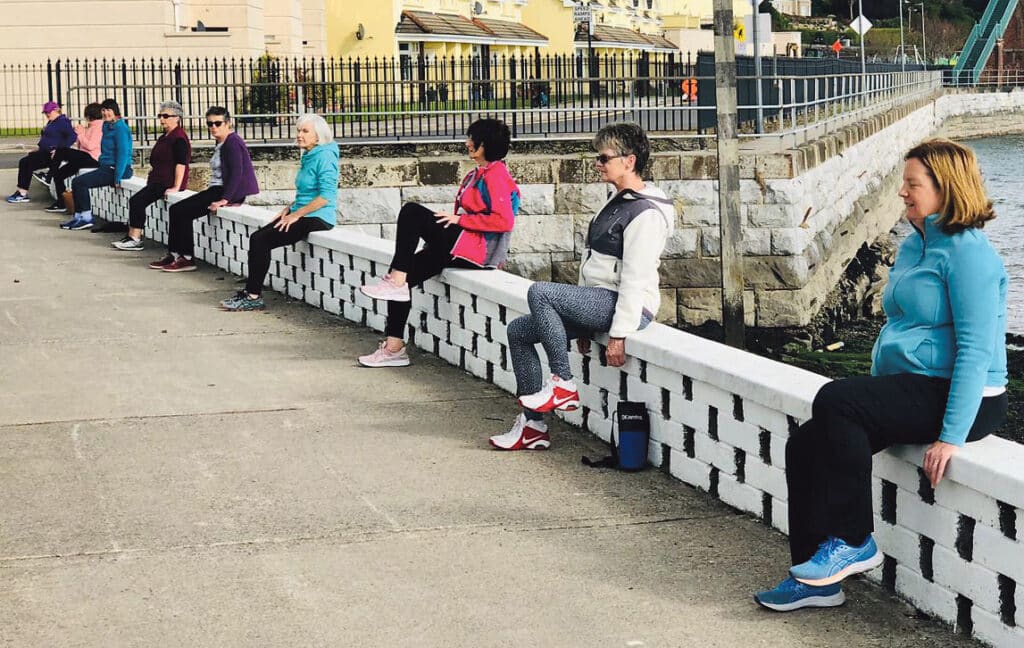 On the basis that Active Communities are well communities, 'WellComm Active', an important new health and wellbeing initiative running across Cork, has announced its autumn activities schedule.    
The idea is to promote healthier lifestyles by supporting and empowering people in their communities to manage their own health and wellness.
Classes and one-to-one programmes have been developed which are suited to the general adult population. Older adults, inactive individuals and at-risk and vulnerable groups are most encouraged to participate, with referrals also coming via GPS, hospitals and community health professionals.
Project WeightLoss classes begin the week of September 20 in Castletownbere and Ballineen, as well as an online only option for those in other parts of West Cork.
The 12-week community-based weight management programme, developed by health and fitness professionals, is an opportunity for inactive and overweight people to experience a supervised and structured exercise regime, appropriate to their ability and needs. It supports lifelong behaviour change through participation, encouragement and education.
Find more information at www.corksports.ie/project-weightloss.
Staying Fit For the Future, a weekly exercise class designed to challenge and train the main components needed for good independent movement, also returns to communities across West Cork, beginning September 13.
The programme is delivered by local exercise instructors and classes are tailored for participants to develop their strength, flexibility, range-of-movement, balance as well as aerobic fitness.
Through enjoyable weekly exercises, environmental factors such as steps, paths, hills, darkness etc don't become an obstacle for continued confident participation in society. Suitable participants are those that walk unaided and want to stay strong on their feet.
HSE physiotherapists are involved in developing the 'Staying Fit for the Future' programme and content, which promotes healthy ageing through simple physical activity.
There are 25 programmes running across 20 different locations in Cork City and County. West Cork locations include Ballinascarthy, Beara, Ballineen, Dunmanway, Darrara, Union Hall, Kilmurry/Crookstown and Kinsale.
More information on Staying Fit For the Future and local classes is available at www.corksports.ie/staying-fit-for-the-future.
'WellComm Active' is coordinated by Cork Sports Partnership (CSP), supported by Cork Kerry Community Healthcare (CKCH).
Health professionals or interested participants can visit www.corksports.ie for further information or contact Eoin Kaar at: wellcommactive@corksports.ie, or by telephone (021) 434-7096 or 086 1409 225.