Touring around West Cork with his mobile sauna, Donie Mc Auliffe has been hearing from many of his customers how the sauna is a great pick-me-up and comfort during cold weather. Chatting to one of his regular customers, a Denmark native, about 'hygge' got him thinking on the Irish version of this philosophy and, as we face into another couple of months of dreary winterish weather conditions, Donie chats to some West Cork businesses who can help us embrace this cosy Danish philosophy – West Cork style!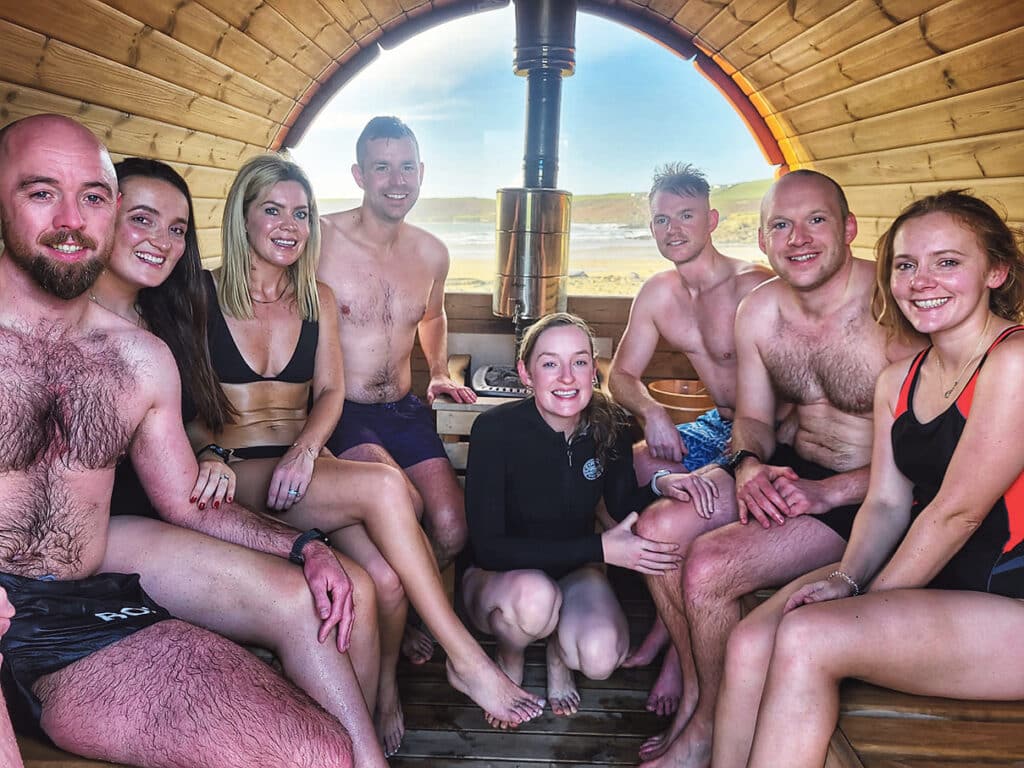 According to Danish lady, Sonia Brzuchalska, creator of Luibh Skincare, who frequents The Balmy Barrel sauna in Dereenatra Pier near Schull, the concept of 'hygge' is about being together with others. "It's about enjoying the company of others in a cosy and warm setting – this applies especially during winter when it's cold outside and all you want to do is sit inside with some friends or family, a cup of tea in your hand with the fire roaring," she shares.
Although there is no direct translation in English, the Danish word 'hygge' is all about wellbeing and contentment. It can be traced back as far as the 16th century to the word 'hugga' meaning to comfort or console, or in English 'hug'.
According to Gaelic language scholar Manchan Magan the closest linguistic relation in Irish would be 'Cluthar' which means cosy, comfortable and also nicely warm. The discovery of a plethora of megalithic saunas or sweathouses clustered around the Leitrim/Cavan area indicate that there was an ancient inclination to gather in hot houses during the winter. So the proliferation of saunas and hot tubs that we have seen during the pandemic are perhaps not that new after all.
One man that was well-positioned in these times is Skibbereen-based John Karanauskas of Luxury Hot Tubs. John and his team have been building and hiring saunas and hot tubs since 2014, but received a big increase in orders after the onset of Covid-19 with the increase in people's savings. John hails from Lithuania where they know a thing or two about keeping warm during inclement weather. His contacts back home ensured that he had access to the finest wood on the market during the supply crisis that ensued.
Another West Cork business designed to warm your bones is Wild Atlantic Seaweed Baths owned by Ballylickey's Owen Boyden. Owen has handpicked beautiful locations all over the west coast of Ireland, including Ballydonegan Beach in Allihies, Rocky Bay in Nohoval, Dunmore near Clonakilty and Snave Pier in Ballylickey. Here on certain dates you will find a dozen repurposed whiskey barrels waiting for you at the water's edge. Inside these scenically-located barrels is piping hot seawater and hand-harvested, organic seaweed that is rich in iodine and essential minerals. This form of bathing has a long tradition in Enniscrone, Co.Sligo and Ballybunion, Co.Kerry but is new to these shores.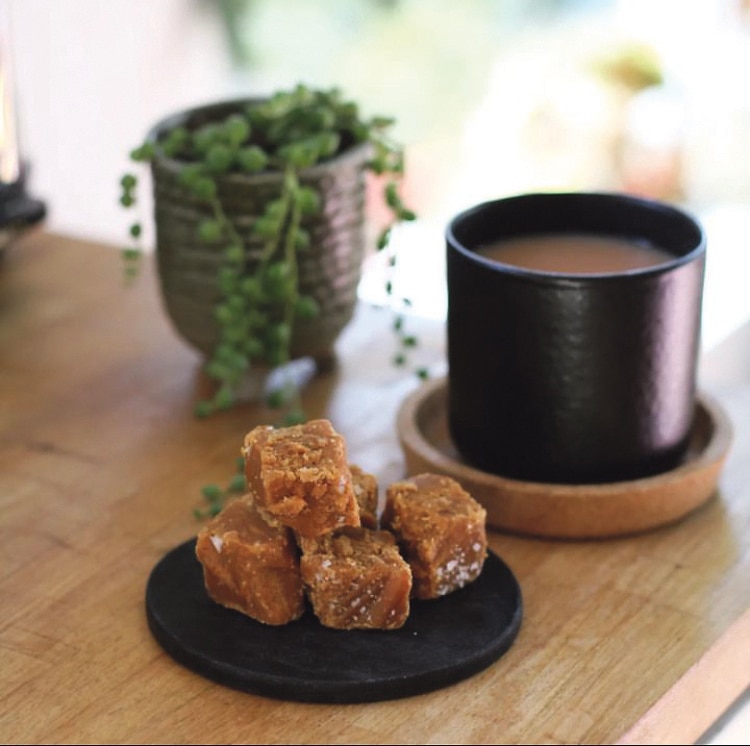 A big part of 'hygge' is comfort food, something West Cork is certainly not short of with its plethora of small artisan food companies. Clonakilty-based 'Mella's Fudge' has become a runaway success after Mella spent years 'tinkering' in her kitchen to perfect her recipe. "We find the fudge is most popular during the colder months when people like to sit down with a cup of tea or coffee in a cosy setting in front of the fire or warm place and have a bar or share a bag of fudge, the flavour is personal, but the effect is complete satisfaction," she says.
For the more health-conscious, Niamh O'Reilly's 'Hungry Crow' chocolate fits the bill. She has bewitched West Cork since 2015 with her healthy chocolate creations, all made using an 85 per cent cacao couverture chocolate and free from dairy, grains, refined sugars and gluten. Niamh's inspiration for the Hungry Crow shop experience is "walking into a nice welcoming hug, where a cup of Fionn's hot chocolate will warm the heart and where Niamh's chocolate creations will make your tummy sing with joy and set you straight on the road to bliss."
Shane Kelliher from Red Strand Coffee has been in the pick-me-up business for over 10 years. "Most of my coffee is sold in the farmers markets of West Cork and it gives people a great boost during a cold winter's day. Coffee gives people a chance to commune and socialise in a healthy manner…there's a reason so many more people are now frequenting coffee shops instead of pubs!"
Of course music and song has always been integral to the Irish winter. There is a theory that perhaps the reason the Irish are such fine singers and storytellers is perhaps a consequence of living on a wet rock in the North Atlantic where it's a good day when it doesn't rain between showers; and we would have been driven stone mad if these talents weren't developed. There's nothing quite like enjoying a hot whiskey whilst listening to the music session that happens at O'Donovan's of Fisher's Cross every Thursday night. It is essentially an open acoustic session where you could be treated to country, trad or opera music at any given moment. A very broad age range is catered for, from teens to octogenarians. Elsewhere in West Cork another fine music session that specialises in unaccompanied, traditional singing happens on the first Friday of every month at William O'Briens Corner Bar in Skibbereen. A guest singer sings a dozen or so songs of their choice and this is interspersed with songs, stories or recitations from anyone who wishes. A similar format, but with instruments added can be found at the 'Scoraiocht' night in The Irish Whip bar in Ballydehob on the last Friday of the month.
So whatever your cosy…be it a sauna, cup of coffee with friends or a song by the fire, taking the time to enjoy the West Cork version of this Danish philosophy might just bring you through the winter at a better pace.
Instagram @westcorksauna
Facebook @ West Cork Sauna
085 1013648