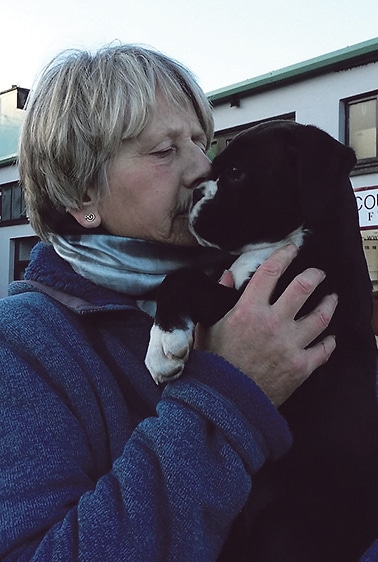 Liz Mahony is an experienced Dog Trainer and Holistic Therapist for all animals. In her monthly column, Liz aims to promote mutual respect between carer and dog. Contact Liz at
corkdogtrainingclasses.com
I'd like to give a shout out to those dedicated people who run the rescue centres kindly taking in any dog no matter its age, background, or character to give them shelter along with unstinting care and devotion. They are a breed apart! Life is getting tougher for them at present, as so many people are surrendering Covid pets for one reason or another.
And the next bouquet goes to all the people who adopt these abandoned dogs. They are just as dedicated in their kindness when opening their homes to creatures that may be coming with huge emotional problems due to their past.
Generally, when adopting a rescue dog, there is very little known about their background. That might not be a bad idea because their sad histories might prove too daunting to some of us.
As a new owner of a rescue dog, the first thing you have to do is get rid of all your assumptions about what he will be like. When you buy a dog from a breeder, you will probably have researched the breed, chatted with the breeder, visited the premises beforehand, checked out the parents to see what they are like because the puppies inherit many of their characteristics. In buying an eight-week-old puppy, there is no emotional baggage or bad habits to deal with first.
Never ever assume your rescue is house-trained! It's not always a 'given'! It's probably a good idea to simply start all over again with the toilet training to ensure that he learns what to do in your home.
But, it's a fact that love can overcome a multitude of problems accompanied by oodles of patience and low expectations of how quickly an improvement can be accomplished. Having said that, there is something as important as love – if not more so. And I'll explain.
If we adopt a dog, feel sorry for it and dwell on its sad past, the dog never gets over that history. Whenever I go to someone who has just rescued a dog, I ask them to draw a 'line in the sand' with regard to its background. Yes, it's important to acknowledge that he had a difficult start in life. But, that was then. This is the present and he's so lucky to have been saved from all that and given the chance of a good life with a loving family. Wallowing in the past is negative and nobody can move on. Greeting the new life as a wonderful second chance for both of you makes it a positive experience.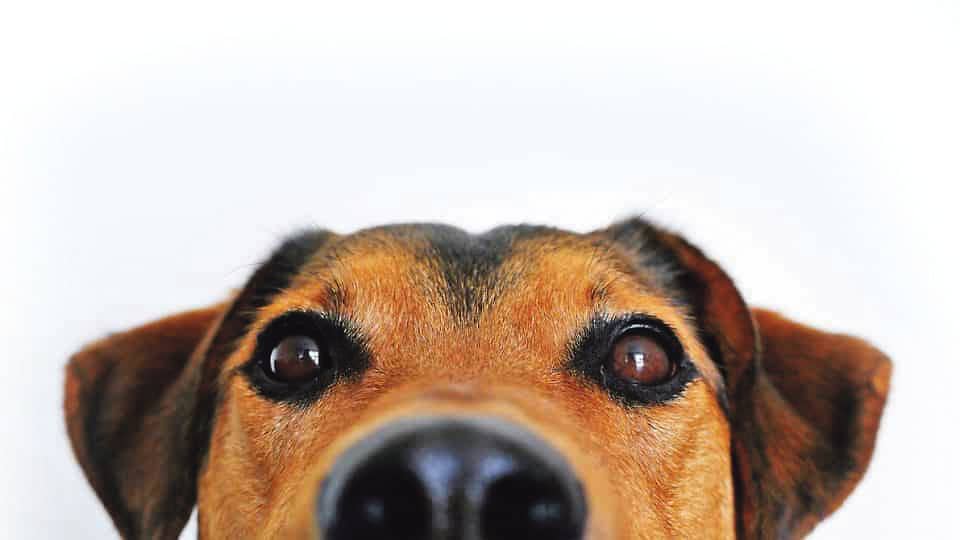 In following that guideline, it then becomes easier to put in boundaries that help the rescue to feel secure. All dogs, whether rescued or not, need boundaries. They learn the 'house rules' and exactly what is expected of them. That brings self-confidence and the animal can move forward.
A rescue dog takes a few weeks to settle in. He's on his best behaviour, as he susses out his new life. So be warned! As the dog settles in and feels more comfortable in his new surroundings, his true character begins to reveal itself. Those characteristics may be exactly the ones that caused him to be surrendered in the first place which can really take people by surprise.
To pre-empt this, it's a very good idea to start basic obedience training at once. You find out an awful lot about a dog when you start training him. Has he ever had any training? How does he respond to it? You may even have to teach him to listen to you. Basic obedience training is a necessity to help him adjust and to get to know each other.
When training, it's important that a dog can look at you and read your facial expressions. However, many rescues have learnt in their former life that looking at a previous owner results in some form of abuse. So they avoid making eye contact just to be safe. And that's often where you have to begin: teaching them that making eye contact is a good thing, which brings rewards.
Another problem could be that your new rescue wolfs his food or growls at anyone near his bowl. In the past, he may have had to fight for any scraps so he wolfs it down to avoid any other dog snatching it off or fighting him for it. You can help him overcome both of these problems but again you need to take your time and possibly get outside help.
If you have any doubts about either your ability to train your rescue or his problems are too difficult for you to manage, then definitely call a professional. That's important, as you need to know if you can make things work.
corkdogtrainingclasses.com