At the beginning of March 2020, Hannah and Rachel Dare, the sisters behind West Cork's much-loved Organico in Bantry, were celebrating the introduction of a more efficient kitchen system that was to make life easier in their busy café. Just a few weeks later, with the onset of the pandemic, the sisters closed the door of their café and made the difficult decision not to open it again. While the pandemic may have forced their hand at the time, looking back, it has in fact given the Organico story a much better ending, or rather a whole new beginning…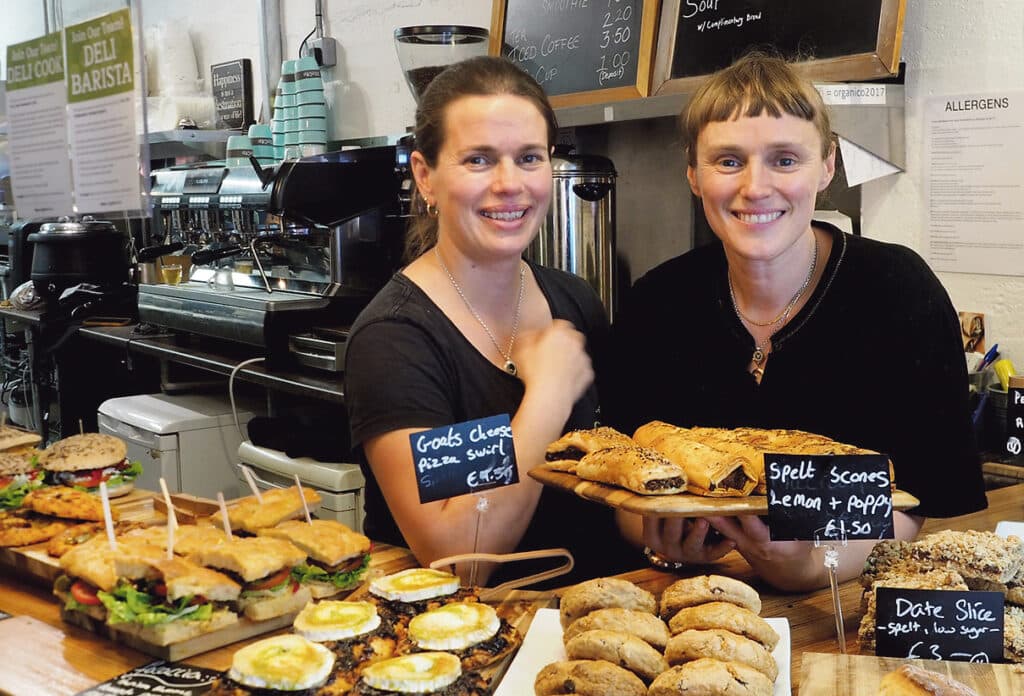 The former café has been repurposed to house a new food venture, an exciting deli; as well as creating an extended space for the healthfood shop…it's a more, relaxed, spacious, family-friendly Organico. There is an easier flow now in the space, which is more accessible for wheelchair users and can also accommodate double buggies.
"We now have the space to stock so many more Irish products that we just couldn't before," enthuses Hannah. "We were so squeezed in the shop before we just couldn't service people properly." Just a few of the new products from small Irish companies now in store include small batch choclates, a range of organic teas and a stunning rose gold single blade razor from a Clonakilty-based business.
"It was so busy every summer in the café we had to employ up to 10 people and then the winters were very quiet." While it was a difficult decision to make, as Rachel and Hannah knew how important the cafe was to the local community, Covid forced the realisation on them that their business model needed to change. "We were simply surviving rather than thriving," says Hannah.
With this somewhat organic evolution of their business, the sisters are delighted and relieved to be feeding people again and welcoming back familiar, as well as new faces to Organico.
Since opening on June 1, the deli has been busy serving lunch, coffee, and cakes (all takeaway) until 4pm, Monday to Saturday, 'or when it's gone, it's gone," says Hannah, who's really embracing the new relaxed atmosphere of Organico. Even the bakers have a more repectable starting time every morning of 6 instead of 4am!
With the challenges the past year and a half brought now behind them "it feels like we can breathe again," explains Hannah.
The daily menu includes salad boxes, sandwiches, cakes, snacks, and coffee – all made from organic, local, and seasonal ingredients, and with a focus on plant-based options (felafels, tempeh, tofu). There is also a Gubbeen cheese and ham salad bowl. The fridge is also stocked with take home meals and Rachel's tasty range of dressings and sauces.
For this and much much more, call in to Organico on the Glangarriff Road, Bantry.