Event videographer Adam Fleming and his wife Wendy are the husband and wife team behind West Cork Weddings; specialising in wedding videography, crafting cinematic, timeless wedding films, bespoke to every couple they work with. The couple believe that a wedding is about more than just one day; it is the coming together of two people and two stories. Their films aim to share those stories as they capture the emotions and beauty of your special day.
Drawing from their own wedding experience, Adam and Wendy decided to side-step offering multiple packages with lots of different options per package as this is something they themselves found very overwhelming. So keeping it simple, West Cork Weddings offers just one package that Adam and Wendy feel includes everything that most couples are looking for!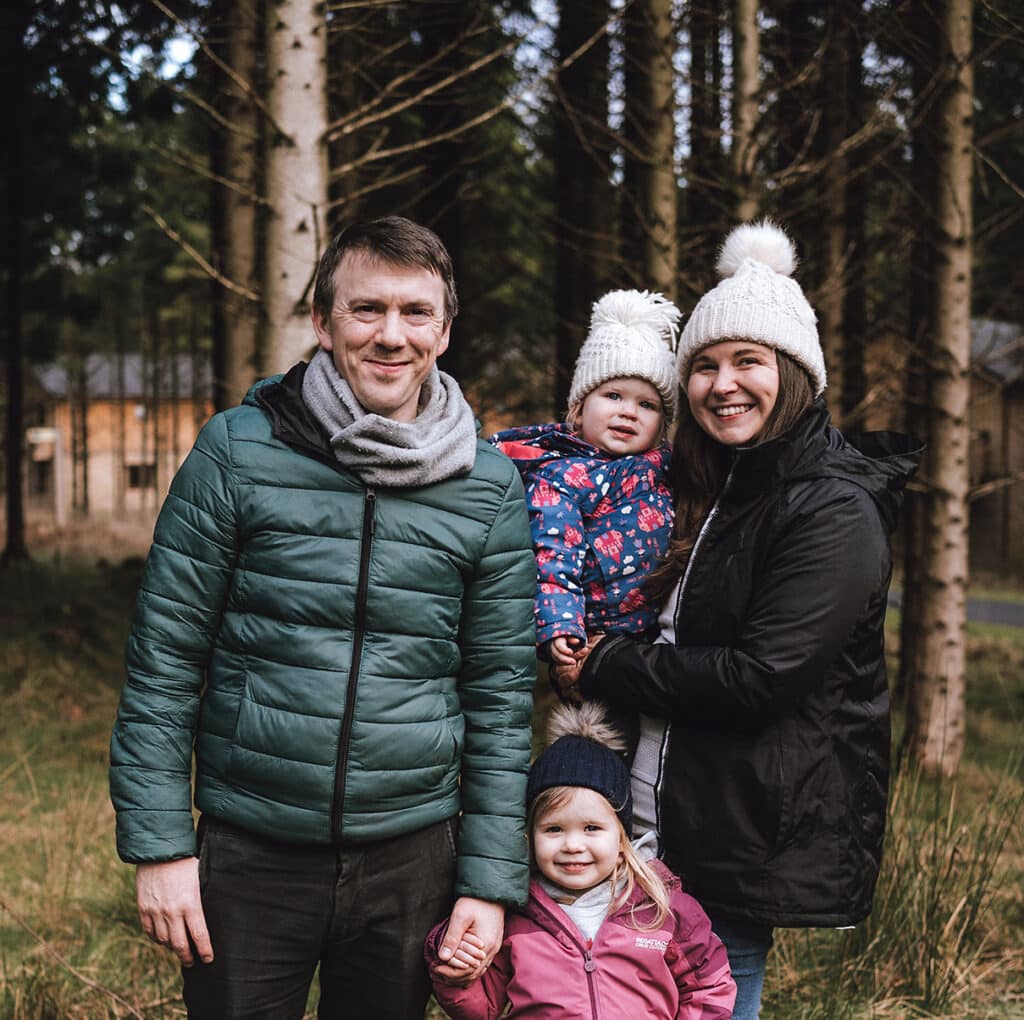 "Having said that," says Adam "some couples want a little extra so we do offer different upgrades or add-ons that you can get if you want something that isn't included in our package; including extended videos or a quick turnaround (where we get your video in the post to you within five working days). Our most popular add-on is our 'Mini-series' which provides the couple with all of the footage recorded on the day put into different episodes so that you can binge-watch your wedding!
"We got married five years ago and we know all about the wedding planning and we aim to create the whole process, from initial contact to the presentation of your final wedding video, as straightforward as possible!" says Adam. "We also know how important all the elements of the day are and we pride ourselves on our attention to detail, both when filming and as we craft your wedding video!"
Adam's style of videography is very much documentary; staying in the background and capturing the raw beautiful moments of the day as it happens.
"As a videographer you are there for every part of the day, even the preparation, which the majority of your friends and family don't even see!" he says. "These are intimate moments that I feel honoured to be able to capture for you! My aim is to ensure that you are as comfortable as possible and for you to forget that I am even there! We feel that it is these natural and authentic moments that we have the privilege to capture that set our videos apart from others! I am often told by couples that they hardly noticed me on the day and I take that as a compliment!"
Adam explains why videography is such an important part of a wedding day: "The sound of a dad's voice breaking as he sees his daughter for the first time in her wedding dress, the cheer of friends and family as a couple is announced as newly-weds, the laughter of a bridal party having the best day of their lives, these are all moments that have to be watched on video to truly feel like you are reliving it. Our couples tell us that every time they watch our videos they pick up on different details and it brings back different memories Sometimes you don't even realise how precious these memories are until months or years after the day!
"Our own wedding video includes a very close friend speaking during our wedding ceremony just five years ago, who has sadly passed away since. Being able to listen to her voice and watch the video is so special to us and we want to be able to record these similar important moments for all our couples too!"
Email Adam and Wendy at
info@westcorkweddings.ie.
You can also check out their work on Insatgram or on their website: westcorkweddings.ie
Testimonials:
"We are thrilled that we chose Adam as our videographer for our wedding. He is very down to earth and professional. He was so discreet and unobtrusive on the day. We absolutely love our wedding video – Adam has such a good eye, capturing so many lovely details and moments exactly how it happened. We didn't expect to like our video so much – Adam completely exceeded our expectations! We highly recommend West Cork Weddings!" Marcus & Ellen
"Adam was brilliant on the day of our wedding. He didn't make any fuss and let everything flow naturally. When we got our videos back from Adam we were blown away with the amazing work that he had done. I would highly recommend West Cork Weddings to anybody getting married." Diarmuid & Sinead