Jillian Brennan, CEO, Humanist Association of Ireland shares what you need to know when considering a humanist wedding ceremony.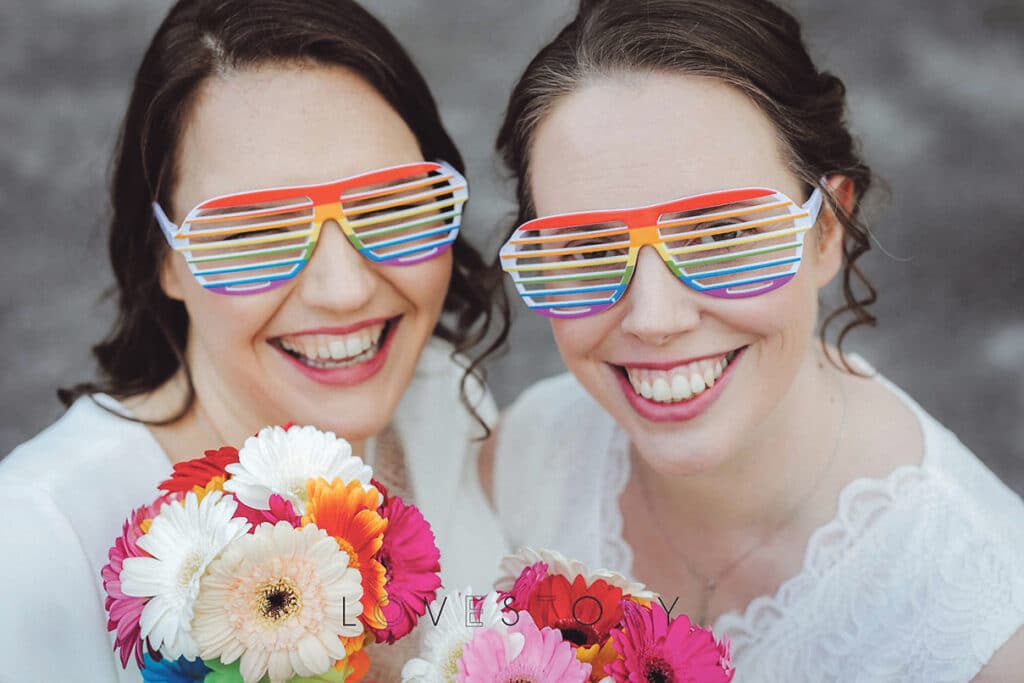 What is humanism?
In Ireland, the number of non-religious people is growing all the time. In simple terms, Humanists are non-religious people who strive to lead a fulfilling, meaningful and ethical life. We believe that we have one life to live and we should make the most of it.
How different is a humanist ceremony from a civil or church wedding?
Our celebrants perform ceremonies that are personal to the couple. A church wedding is about being wed in the eyes of God and is performed by a priest to a standard religious procedure. A civil marriage, performed by a state registrar, is about being wed in the eyes of the law and again follows a standard procedure. Civil and humanist ceremonies are both non-religious wedding ceremonies but in reality, they couldn't be more different. Civil ceremonies are legally recognised but are bound by restrictions regarding where and when they can take place. For example, you cannot have your ceremony at the weekend or on a public holiday. Ceremony scripts are usually standardised or with little variation, with the blanks filled in for each couple. Humanist wedding ceremonies are also legally recognised, but they do not have any of these restrictions. Our ceremonies are tailored to the couple, and our celebrants deliver a bespoke ceremony that reflects the couple's personality. There are no limits to gender, race, sexual orientation, day of the week, or circumstance for the couple.
Has there been a rise in humanist weddings, and if so, why is this?
Humanist weddings have been growing in popularity, with almost 2000 taking place in Ireland each year. Couples are choosing more and more to have a meaningful and personalised ceremony that uniquely tells their individual love story. They want to involve their family and friends more, and sometimes even their dog. They often want a nice venue where they can host both their ceremony and their reception or party – a humanist ceremony gives them this option. Also, the percentage of non-religious people is growing in Ireland, and this is influencing demand for humanist ceremonies.
Can anyone have a humanist ceremony?
Yes, anyone can have a humanist ceremony. Our ceremonies are secular and non-religious occasions, which are designed to be a positive option for those who share the same philosophical belief system as humanists whether they wish to call themselves a humanist or not, and even whether they are a member of any humanist association or not. Humanists are very accepting that other people have religious beliefs, so everyone is welcome and feels included in a humanist ceremony, no matter what their beliefs. Humanist weddings are wonderful and personal ceremonies. People who have been guests at humanist weddings are always complimentary, as the ceremonies are so warm and engaging, and reflect the couple's personalities and values. Guests find the ceremonies very emotional, heartfelt, and very personal.
Is a humanist wedding legally binding?
Yes, a humanist wedding is a legally binding ceremony, and the Humanist Association of Ireland is the only organisation which is legally approved to conduct humanist ceremonies in Ireland. Our ceremonies are all about love, not religion, and they always put the couple at the centre of everything. Our ceremonies give couples the opportunity to tailor their special occasion to their own needs. A Humanist wedding is always intimate, distinctive and unique – and it can all be signed, sealed and delivered in the one venue.
How do you go about organising a humanist ceremony?
Firstly, the couple should consider when and where they wish to get married. They can then search for celebrants using the Find a Celebrant function on our website www.humanism.ie. They can contact individual celebrants directly through our Celebrant Enquiry form. Couples can then meet with their celebrant either in person or online, and the celebrant will explain all the processes involved, including the possible content of the ceremony. Couples can discuss their exact requirements with the celebrant, who will ask lots of questions and take notes, so that they can create a ceremony that is just right for you. They will help you pick your readings, music, and symbolic acts. This is a hugely enjoyable part of the process because you get to sit down with the celebrant and tell them the story of your love and together, you will create a plan for your wedding ceremony.
After your initial meeting, the celebrant will create a ceremony script that has been specially tailored for you, with your own unique love story at its centre. You can make any changes you like, and your celebrant will continue to work with you and get to know you better right up to your wedding day. They will make sure you are 100% happy with the ceremony that they deliver for you.
If you are looking for a bespoke ceremony, crafted just for you, with your life and your love story at the centre of it, then book a humanist wedding ceremony.
How much does it cost?
A Humanist ceremony costs in the range of €400 to €500, plus a €70 contribution to the HAI. The HAI contribution is required, as we are a charity, and we provide many services to the Humanist and non-religious community in Ireland. Our work includes education about humanism, advocacy, and hosting an annual calendar of events. People in Ireland can have a Humanist marriage because we campaigned for it for many years. The contribution also includes an optional one year's membership for a couple to the Humanist Association of Ireland.
Is there a particular structure to a humanist ceremony?
A humanist wedding ceremony is typically made up of the following:
• An introduction (traditional entrance if you wish)
• Words on love and marriage
• Music and readings
• A symbolic ritual or two
• Vows
• Marriage declaration
• An exchange of rings
• The signing of the register
• Closing words
Your accredited humanist celebrant will be delighted to craft a personalised wedding ceremony to suit your needs for your special day.
How can a humanist ceremony be personalised?
Each ceremony is tailored specifically to the couple, who often choose to include a story about how they met or about a significant occasion in their lives. Couples can write their own wedding vows, and can include readings or poems that are personal to them. Humanist ceremonies often include symbolic acts or rituals, and these can be an incredibly meaningful part of the ceremony. You may choose to have handfasting, which is an ancient Celtic ritual in which the hands are tied together to symbolise the binding of two lives. A sand ceremony is also very popular, where two people take sand from their individual vessels and combine the grains into one. The act represents the joining of two individuals and the creation of a new union and family. You can also involve your children in pouring the sand. There are lots of other symbolic acts to choose from, such as ring warming, unity candles, jumping the broom, a wine ceremony or tree planting. The only limit is your own imagination.
How many celebrants are there in West Cork and how do I find them?
We have 42 celebrants in total, with another 10 due to finish their training shortly. We have several celebrants based in the Cork area and many of our celebrants cover the full 26 counties. You can search for available celebrants on our website www.humanism.ie