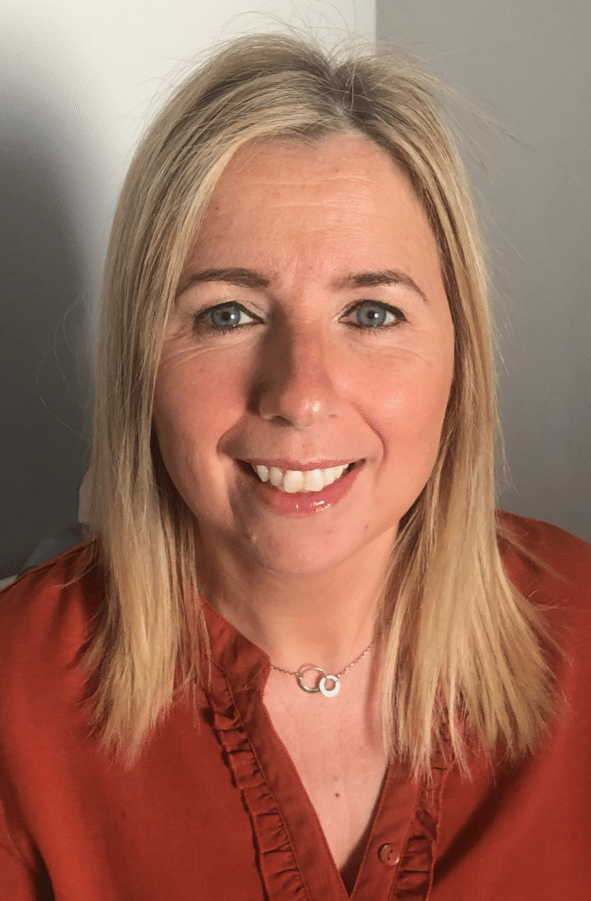 Maura Mackey is a Cork-based interior and retail display designer. A professional with an eye for detail and interior styling, she thrives on giving any home the 'showhouse feel' when up for sale or rental from a home staging point of view. On the other hand, if you are looking to give your home a makeover or restyling, 'Maura Mackey Design' will help you achieve the home of your dreams. P: 087-7699714. maura@mauramackeydesign.ie
For many of us our home has now become our central work hub, whereas prior to Covid-19, a home office would not have been seen as an essential ergonomically planned space. In fact our home environment has been completely turned on its head. As workers, we understand that in order to do a good days work, a quiet and distraction-free working space is necessary. As an interior designer, I know that in order to define a professional work area that separates your business from your personal life, there are a number of factors that need to be considered; location, lighting, confinement of clutter and the ergonomics of the space are all essential.
You might think that a desk and a chair is all you need to set up a home office but honestly this is not true. Space of course comes into play but choosing the right location for your office, buying the correct ergonomic office furniture and setting up a comfortable space with enough natural light and fit-for-purpose surroundings should be top of the list.
Location
In terms of location, choose a space in the home with enough power sources and where you can isolate yourself without too many distractions to disturb your focus.
If you have the luxury to convert a full bedroom into your office, then that's great, but if you don't, perhaps you could place an unobtrusive or easily stored away desk in the bedroom (a quick search online will show up a number of options from Irish companies that can be put together and taken down in minutes). You could also consider slotting a desk into the alcove out of the way. Just ensure you are sitting at the correct height in a chair with ergonomic fixtures and are comfortable in that space. It may even be possible to hide the desk and chair in a wardrobe. This option means you can close the door and turn it back into your bedroom in an instant. If the room is already painted you can make the space feel brighter by perhaps changing the halogen bulbs to a warm white, adding a bright rug (this also helps with noise absorption), a floor lamp, and a piece of art on the back of your desk. If you do not have enough natural light in that space, choose good desk light and a few shelves for storage if needed.
Office Furniture
If you have space to go all out with your desk, look at adjustable height desks, which you can sit or stand at. Donworth's in Cork City and High Resolution in Clonakilty both supply sit-stand desks. Studies have shown that employees who alternate between a sitting and standing position will have more energy, experience reduced fatigue levels, and reduce their risk of injury caused by working in one body position too long
An ergonomic chair should have a lumbar adjustment (both height and depth) so each user can get the proper fit to support the inward curve of the lower back. Most ergonomic chairs have armrests, and these should also be adjustable. A footrest and keyboard wrist rest may be necessary, depending on your seating arrangement and posture.
If privacy is an issue, invest in a good filing cabinet for storage (a plant trailing down over the side will soften the hard metal edges).
Your desk takes central stage so place it in the right area in that room, ensuring that there is enough space on it for your laptop, monitor and keyboard. Keep in mind that if you're holding online meetings, whatever is behind you will be easily seen; place a bookshelf with a nice display, including a plant or two, or an appropriate piece of art on the wall (there are so many talented West Cork artists you could purchase an original piece or print from).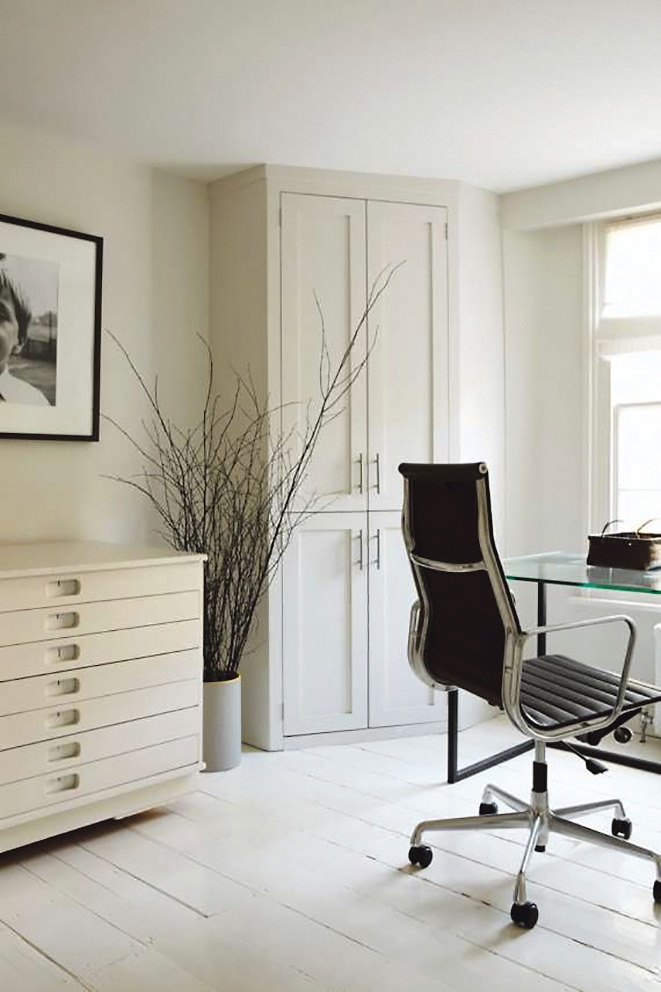 Mood
Next decide on the mood of the room. If you're painting, decide if you want a warm or cool, restful or stimulating colour? If you dare, perhaps choose a colour that suits the personality of your home! As an interior designer, I believe that colour can dramatically affect your mood, feelings and emotions. Wassily Kandinsky once remarked that 'Colour is a powerful communication tool and can be used to signal action, influence mood, and even influence physiological reactions'.
Take into account which direction the room is facing. Choose warmer tones of white, grey, green or blue for example for a North-facing room. A suitable paint colour, for example 'Pointing' from Farrow and Ball (one of my favourite off whites) will give your room that perfect warm glow that can usually only be achieved with natural sunlight. Rooms that face south enjoy strong natural light so most colours will work well.
Storage
Creating a space that is clutter-free is key to productivity. You may need to invest in some floating shelves; add a plant or two for office chic. If you don't have the room to hide storage boxes away, then take the time to find some with pretty patterns or colours that may also double as a coffee table or even become an art piece in their own right. If you have the budget, space is limited, and this office is a permanent feature in your home, it may be worth giving your local carpenter a call and investing in some built-in furniture that's both functional and beautiful. Keep in mind that the last thing you will want to be looking at is an ugly printer or photocopier, so make space for this in your bespoke cabinet. If you can't go completely wireless-tech, think about how you'll hide your cables away. Keep important folders stored close-at-hand in an attractive mesh tray on your desk.
Lighting
Natural light is best so be mindful when placing your desk of where the window is located. Try to have it in front of you, so you won't have to deal with the glare and you can enjoy the view. Choose smart artificial lights with adjustable colour temperatures so you always have the best light at different times in the day. Add a desk light if required.
Going that bit further…
If you decide to add on a room to your home for your office, remember to check with the planning office before construction. Take into account what you need in this space – you get to build it only once so make it bigger rather than smaller if your budget allows. Always ensure that there is enough natural light, add in enough power outlets, light points and go for durable flooring (Amtico, luxury vinyl tile, laminated flooring). Also take into account the aforementioned points on mood, lighting and furniture.
There are a number of companies in Cork supplying and fitting home offices of all shapes and sizes and these can be the perfect solution if you want a professional office space outside your home but don't want the stress of having to take on a building project. Most will come fully insulated and wired and some companies will build completely bespoke to suit your needs. It's a great solution for anyone with the budget, who wants to completely separate home from work, but still save on the daily commute.
Working from home isn't for everyone, but if it's for you, then recognise that there is no such thing as one size fits all and designing an office space in the right location to suit your needs will go a long way towards improving productivity, aiding job satisfaction and ensuring overall wellbeing.