Bronagh White runs B-Line Marketing in Clonakilty. Originally from Carndonagh in Donegal, Bronagh spent 10 years in Dublin, at university and in various sales and marketing roles for Mars, Ferrero and Nike, before making her home in West Cork a decade ago with her husband and two children.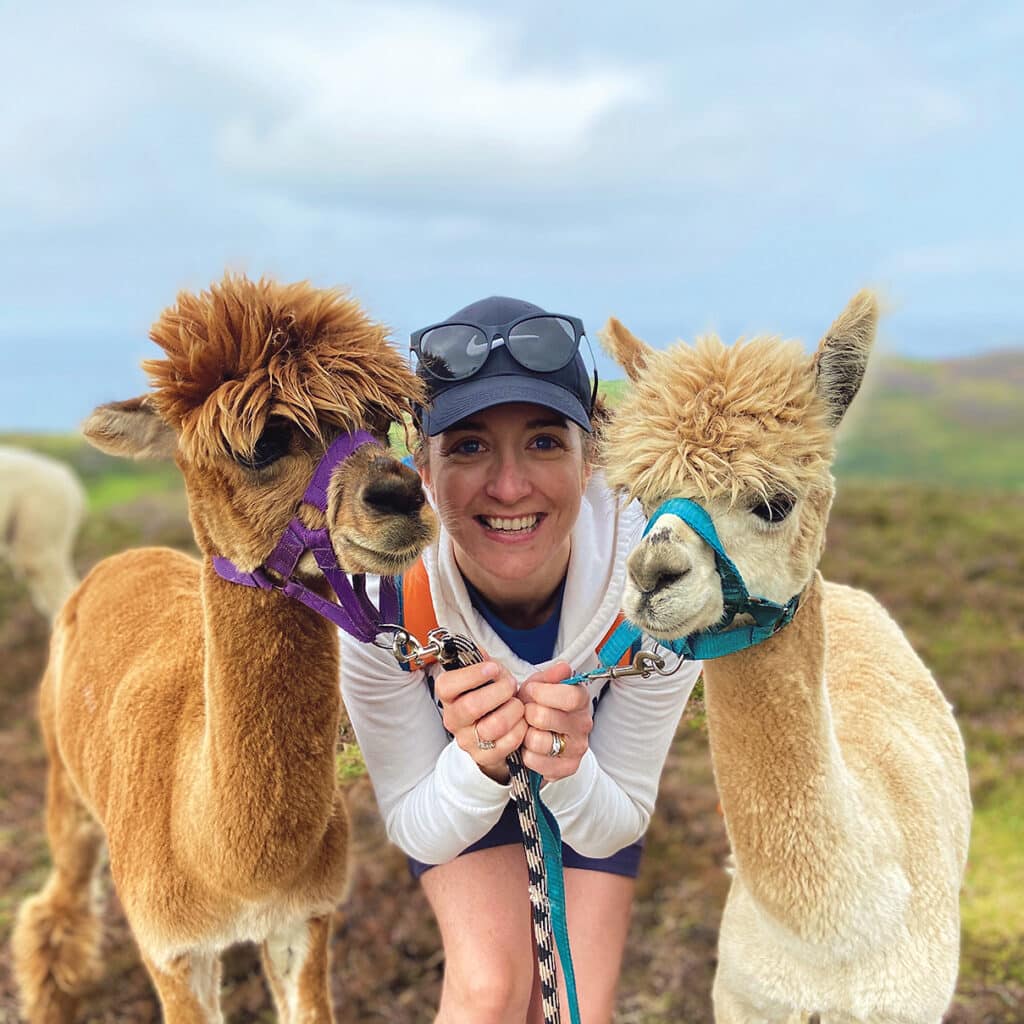 Bronagh counts herself lucky to have spent most of her life in two famously scenic places (Donegal and West Cork): "I absolutely love them both. I am thrilled to find myself back near the sea in a small town, especially one as welcoming and friendly as Clonakilty."
As a Marketing Consultant, Bronagh's job involves all aspects of marketing for business, everything from design and social media to Search Engine Optimisation and Google Analytics. Her clients are Cork and West Cork based.
She is also part of a buying team for one of her clients, buying product ranges such as Homeware and Seasonal. "It's extremely varied and interesting work," she says. "No two days are ever the same."
Prior to the pandemic, depending on which client she was working with, Bronagh was either office-based or home-based so she was well set up to work at home full-time when the lockdown happened.
"Personally, I've been lucky in that my children are a little older and home schooling hasn't been a toil, as I know it has been for many. Working from home was a relatively easy transition for me. The only drawback of lockdown was the loss of freedom to visit my family in Donegal.
"The upside of the pandemic was that all of us were at home together a lot more, there was a lot less running and racing and we had time to eat together, exercise and have more downtime as a family. I think it has given me more time and space which I think has resulted in more creativity personally and professionally."
Bronagh finds that her main challenge is less face-to-face contact with clients: "We are lucky that technology is good enough to allow us to still continue with meetings and sharing of information. I do sometimes now visit clients for consultations about various things but that's much less often than before. A lot of my regular meetings have been moved to Microsoft Teams.
"It can be tricky to gauge people when you can't see them in real life, but I think if everyone keeps it brief and to the point, we can actually get more done in a shorter time. Unfortunately, you do lose some of the camaraderie and banter that us Irish are famous for. My job is very busy and I tend to work alone a lot anyway, so it hasn't been as challenging as I'm sure it has been for many others."
"On the buying side, that has changed a lot as showrooms are closed and trade shows are cancelled. Generally, suppliers have adapted really well. I do miss the buzz of meeting people but many of my colleagues have been great at keeping in touch over phone and Whatsapp, so that helps to ensure that isolation doesn't creep in."
Bronagh advises anyone newly working from home is to keep it simple: "Set up a dedicated space for which you don't need much more than a desk, a good chair and a computer. Do invest in a good chair, your back will thank you for it. Keep to a routine of working at the same times as before. Take breaks and don't multitask. Try to stay positive and make the best of the situation that you find yourself in."
Bronagh thinks she will continue to mix both home and office based work in the future: "I imagine a lot of people will be more enabled to fit their jobs around their lives and I think that will be good for everyone. I believe a lot of companies were afraid to let people work from home. However, in time, they will reap the benefits, as undoubtedly the increase in flexibility will make people less stressed.
You can contact Bronagh at b.linemarketingclon@gmail.com or linkedin.com/in/bronagh-white