I guess we are all well aware of the fact that 'things' have changed; for how long or forever is yet to be decided. Chatting to a friend online the other day, I said "We will all be lucky to come out of this with our sanity intact" and she responded with "What sanity?" I think this describes exactly how most of us are right now and the people who look like they have it all together are bluffing.
One thing for sure is that life goes on and the key to navigating it successfully is to be adaptable. We have most likely surfed choppy waters at different stages in our lives but the longevity of this uncertainty and sometimes weekly new restrictions is proving to be unsettling; meanwhile 'normal' daily challenges need to be overcome. No matter what the day is going to fling or fire at you, make an effort in your appearance. Don't think for one second that I haven't spent days looking like someone who fell out of a ditch after polishing off a bottle of a vodka – I most definitely have and it is soul-destroying. You just feel all wrong and anything and everything can get you down. Looking like hell and knowing that you don't need to look like that has a massive effect on the psyche; it's a bit like 'shitting on your own doorstep' – you just can't avoid feeling like crap or stepping in it. So how anyone can conduct a business call and perform at their level best while wearing a top covered in pancake batter splatters and a pair of leggings with a hole in them with mismatched fleece socks thrown in (just to tip you over the edge) is beyond me. Obviously the person at the other end of the phone is blissfully unaware of what you are wearing or maybe has never even met you but the confidence you get from looking and then feeling your best is most definitely translated over the phone. With more and more people working from home, there is a need to re-organise your 'work wardrobe' and it is essential that you 'step into them' for the duration of your working day. While you may not dress up as much as before because most days you might not see anybody, sitting at your desk at home well groomed should be like a daily ritual. You just never know when a zoom request will come in! For those of you who don't know – Zoom is essentially a group Facetime that is a bit more corporate and complicated to set up. The last thing that you want is to look like you spent a few months stranded on a desert island, dishevelled 'castaway-ish' when the person on screen is used to seeing you stylish and well-manicured.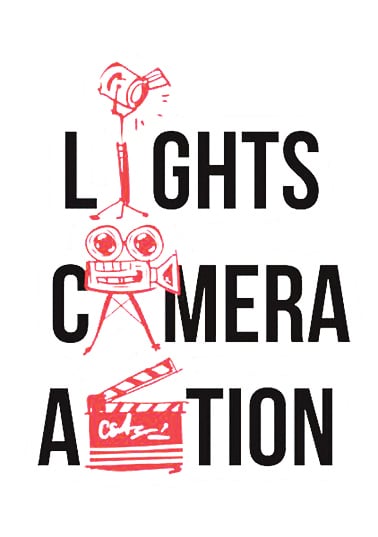 Obviously the dress code for any online visual interaction is less formal than what is required for work, other than an interview, but it still requires thought and planning. Despite the fact that Zoom is usually filmed from the waist up, having to venture out of comfortable sweatpants can be and is a challenge. Push yourself, drag yourself kicking and screaming to your wardrobe and continually remind yourself that staying in that deliciously comfortable 'grunge' look will lead to an unproductive mindset and could possibly swap you for a 'glass half full' to 'no glass at all' type of person. The routine and discipline of going through a series of things before work every morning has been proven to get the brain ready to focus; it is ritualistic almost. Professionally dressing up raises your opinion of yourself and your actions (work-wise) will rise to the occasion whereas staying in yesterday's sloppy clothes leaves you with the headspace that you are not up to anything mentally or professionally challenging. This will reflect in your work ethic. Believe it or not the 'science' of all of this is called Enclothed Cognition and it examines how clothing influences our psychological state and is the main reason why I do what I do.
Not everyone has an 'office' room in their house so lockdown would have nudged a lot of people into getting creative and making space where they could. It's always best to choose a space that has good light, as we all want to look our absolute best online. You need to take the background or wall colour into account when choosing your colour palette for the day. While black is a great 'go-to' professional colour, sitting at home at a desk, would black be your colour of choice? A splash of colour is always wonderful and uplifting and if you choose your best shade then your entire appearance glows online. For some reason, scarves just don't work for online interaction; they can look sloppy (if it's a big scarf) or stuffy (if it's a small neck style one). We all know what kind of neckline is most flattering, so go with that. Keep the jewellery as neat as possible. Obviously you don't need to go all out with your bottom half but wearing your pjs or slouchy leggings is just not good enough. It doesn't matter that no one else is aware of what is on your legs or even if there is anything at all on them, YOU ARE!
I saw a lot of bright red foreheads that you could have toasted marshmallows on; the screen seemed to accentuate it! In future, be prepared – either wear enough sun block, wear a sunhat or pick up a cream that reduces high colouring.
There will be different levels of 'dress up' required depending on who you need to engage with online. It takes more discipline and commitment to stay productive in our new working environments so if you are used to presenting yourself in a certain way to your clients, keep those standards when attending video conferences. Your clients and co-workers will continue to see you as the professional that you are. You will be demonstrating a conscious effort to remain focused and, most importantly, you will be subconsciously reminding yourself that you are still at work…just in a different setting. If you want to appear authoritative, competent and trustworthy, then continue as normal with business attire but if you need to reassure staff in a friendly manner, smart casual is perfect. Common sense should dictate and just because you are only visible on a screen, wrinkles on a shirt do not disappear unless they are ironed out!
There is no avoiding the fact that people make snap judgements and like it or not, your appearance says a lot about you even before you speak. Make it so when you appear on screen, people feel like they might miss something important if they don't listen to your every word. Whatever is ahead of us, we are all in this together; the uncertainty, the distance, the fear, the waiting, the sanitising and the weather. Be patient, above all else be patient and kind – not everyone is coping as well as they may appear to be. Here's to the day that we can HUG again, may it come soon so that we can cling on to each other and laugh and cry at the same time.