Remote working has become a feature of life during the pandemic but working from home isn't always the best option for everyone with access to connectivity and other amenities posing challenges for many remote workers. While coworking spaces took a hit during lockdown, digital hubs such as the Ludgate in Skibbereen, which boasts a gigabite broadband connection, have an important role to play in the future of flexible working in Ireland. Hubs such as Ludgate act as a stimulus in rural regions such as West Cork where it allows local economies to prosper and thrive. Since its inception five years ago, Ludgate has been able to support 25 businesses and approx 130 direct and indirect roles from a myriad of industries including tech, bio-economy, aviation services, and media production. It has become a magnet for startups such as local success story Spearline, who now employs over 100 people in the region.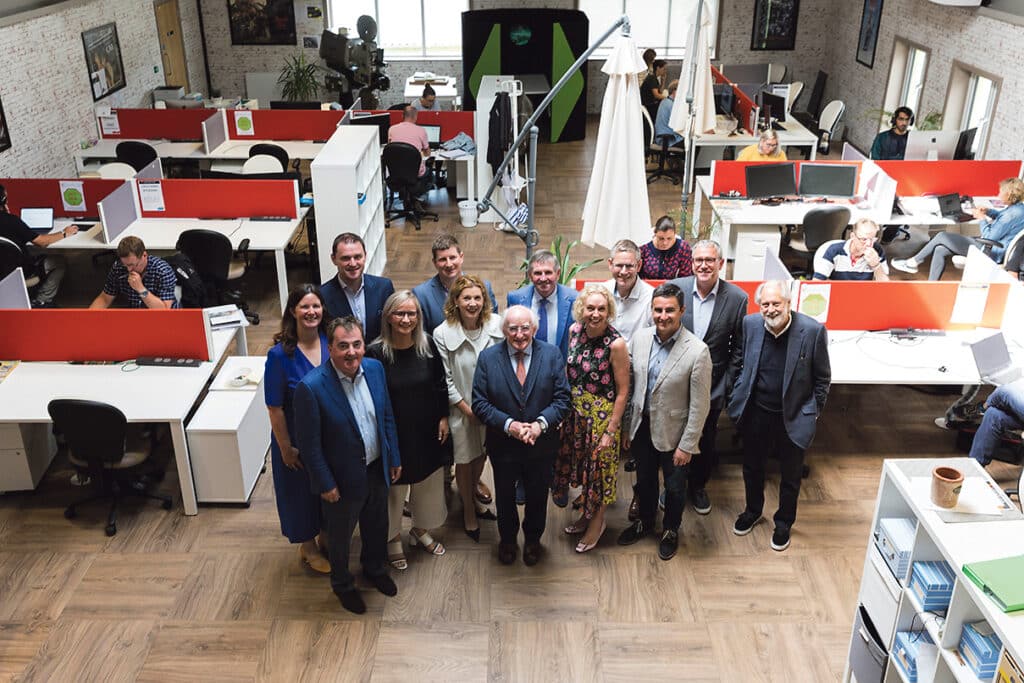 Skibbereen native Gráinne O'Keeffe, who took up the role of CEO at Ludgate in July, believes that this is a pivotal moment in the history and evolution of Skibbereen's digital hub, which has has been recognised as an 'exemplar project' by the European Commission.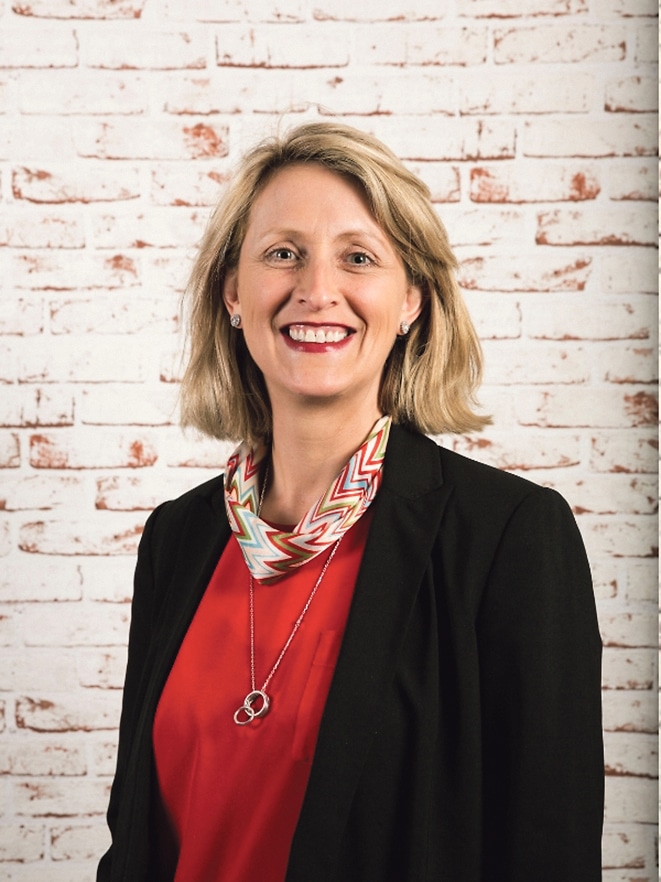 While obviously Covid has had a devastating impact on everybody's life," says Gráinne "it has propelled forward by a decade that discussion on the future of work.
"We know that efforts have been made in the past to get people working remotely but these were very tentative, with big questions around trust and connectivity.
"If we look at Ludgate's evolution over the past five years, it has already offered people the opportunity to experiment with that model.
"Now is the time that Ludgate can rise up and be a part of that workplace solution. Whether it's a large enterprise, a scaling up company, or individuals, we feel the offering at Ludgate satisfies those different channels," she explains.
On course to facilitate 500 jobs in West Cork over the next five years with the full support and involvement of the local community, the Ludgate 'movement' has become the the model for rural Ireland's future.
Now with Gráinne O'Keeffe at the helm, bringing over over 20 years of international financial and innovation experience to the position, the continued development of Skibbereen's digital hub is in good hands.
Gráinne has a very clear vision, which sees Ludgate, currently a social enterprise, moving to a model that allows for self-sustainability with the community at the epicenter of its success. "We need to create revenue opportunities, while also ensuring that everybody in the community feels that Ludgate is theirs," she explains. In the past, there might have been a perception that Ludgate was just for technology-based companies but Ludgate is for everybody," she emphasises. "There's no reason why someone in farming and food production who markets their work through digital channels shouldn't feel at home there.
"We know that people who work out of coworking spaces tend to thrive because of the sense of community found within such spaces, the flexibility, the potential for innovation, ideation, learning and collaboration, the opportunity to build strong personal and professional relationships, and the spaces' focus on great design and wellbeing.
"Ultimately, we would love to see successes similar to what Kevin Buckley and Matt Lawlor have achieved at Spearline, where they have outgrown their original home over the Credit Union and have moved to their own fabulous building, a renovated St Fachtnas De La Salle Secondary School.," says Gráinne.
Six West, a world-leading provider of support services to aircraft lessors, airlines and private aviation, acquired an office at Ludgate in 2019. Finance Director and Skibbereen native Áine Scully says that the Ludgate Hub has offered great networking opportunities to the company, as well as giving access to an exceptional pool of talent. "The Ludgate's IT infrastructure is exceptional, which is crucial to our business… Being present in West Cork has also allowed us to snap up some extremely talented, hard-working individuals who have proven to be instrumental to Six West's success."
TravelMaster, a licensed nationwide concert travel bus and coach service, has a customer service team of six based out of Ludgate. CEO Damian Long says that Ludgate helped him move from being a very traditional bus company to a fully-digitised and award-winning enterprise. "We learnt very quickly, " says Damian "and in a short timeframe had moved from a desk to an office space." Ludgate provided the connectivity and technological support that Damian needed to get his company off to a very successful start. In their first year TravelMaster transported 4000 concertgoers, last year that number had jumped to 40,000 and prior to Covid the 2020 projection was 70,000. Describing his business as the 'Uber' of the bus industry, Damian says that while the company has been 'torpedoed' by Covid, he's taking it in his stride and focusing on the positive. 'it's given us the time to focus on building our technology," he explains "we hope to release one of the most advanced apps in the industry in Europe by the end of 2021."
As part of Ludgate's Location Strategy going forward, plans for expansion include creating two new bases in Skibbereen; the first of which (Ludgate 1.5) will be located in what was the Roycroft bicycle shop in Field's carpark. The seven single or double occupancy private office spaces will be available before the end of September.
The major part of this expansion will be the opening of Ludgate II, with capacity for over 100 people, by Summer 2021. It's hoped that the refurbishment of the Mercy Heights building will commence in November 2020. 'We're very excited about Ludgate II, where we will also have space for an innovational educational outreach unit for second and third level students," says Grainne. "There is also a lot of land around the building so hopefully in the future we will be able to leverage our outside space."
A new Study Space at Ludgate I (The Old Bakery) is also in the pipeline for this September, to accommodate third level students, who won't be attending lectures fulltime in the current Covid climate.
"We know that many students potentially won't be needing accommodation in the city for 2020/2021 because of schedules incorporating some days on campus and some remotely so for anyone with connectivity issues at home, this study space will be ideal for them," explains Gráinne, who hopes this will also foster a loyalty towards Ludgate in graduates and future entrepreneurs.
Ludgate has also recently rolled out a Google for Education programme in West Cork schools. Financed and managed by the Ludgate, with Dr Kieran Collins at the helm, the pilot programme aims to develop 21st century educational skills across primary and secondary schools, providing a range of online tools to support and revolutionise teaching in terms of access and sharing of resources. "This could change and accelerate the digital literacy of children in primary school and secondary schools and be a blueprint for other areas," says Gráinne.
"Our Board is one of our key success factors and includes many of the Who's Who across Irish national corporate influencers," she says. The board members include Kevin Buckley of Spearline, Oliver Farrell of Vilicom Engineering, Dee Forbes of RTÉ, Ronan Harris of Google, Brian McCarthy of Fexco, John O'Doherty of AIB, Anne O'Leary of Vodafone Ireland, Rosaleen Blair, CBE former CEO of AMS, Professor John O'Halloran of UCC, Anne Philips, formerly of HSBC and Adam Walsh of JJ Field as well as John Field and Sean O'Driscoll who were the original founders. Lord David Puttnam has also been heavily involved in supporting and promoting the work at Ludgate.
John Field and Sean O'Driscoll, who have been there from the very beginning, are the cornerstones of it all," says Gráinne. "Both men want to make sure that West Cork has a local economy that prospers and thrives where people don't have to leave to find work."
Gráinne herself symbolises what Ludgate set out to achieve – the return to her home town in rural Ireland which can now offer career opportunities and resources on a par with anywhere else in the country.
"We settled in Clonakilty after coming home as, at the time, I thought Skibbereen was too far west to offer us any job opportunities. Ironically, it's where most of my jobs have been based since coming back," she says laughing.
"Ludgate is an international success story in terms of modelling how remote working, with high-speed broadband connectivity, can support the creation and migration of high-value businesses and jobs to any location…and I'm very excited to be a part of that and it's future evolution."
……………………………………………………………………………………………………………………………….
Six West continues to offer its world-class support services to the aviation industry
Six West is a world-leading provider of support services to aircraft lessors, airlines and private aviation. Working alongside its clients to safely manage their aircraft during lease transitions, deliveries, demonstrations, and distressed recovery operations, the company has offices in Skibbereen, Dublin, Malta, Hong Kong and the Cayman Islands. Six West's office in Skibbereen is run out of the Ludgate Digital Hub.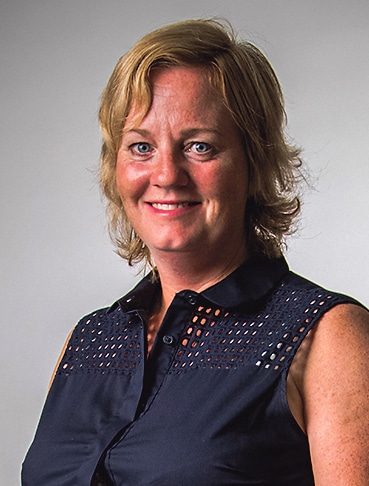 Skibbereen native Áine Scully says it was a blessing to find such quality work in Skibbereen with Six West. Áine joined the company in May 2017 as Finance Director and it has been full systems go for her since then. And although the past few months have been strange, due to the impact of Covid-19, it's been very much business as usual for Six West.
A young, dynamic company that is at the forefront of global aviation support services, Six West joined the Ludgate community in 2018, initially renting hot desks but with the rapid expansion of the company, acquiring an office at the hub in 2019. "The Ludgate Hub is a prime location for start-ups, established businesses, artists, and creatives to work from, so it was a natural (and easy) choice for Six West to establish itself there," explains Áine. She also emphasises the great networking opportunities that being based at the Ludgate has brought about. "The location, premises and services offered at the Ludgate Hub are first class… and the Ludgate's IT infrastructure is exceptional, which is crucial to our business, as we communicate with other parts of the world via conference or video calls on a daily basis."
Áine says that having a base in West Cork is extremely important to Six West. "Being present in West Cork has allowed us to snap up some extremely talented, hard-working individuals who have proven to be instrumental to Six West's success. On the flipside, Six West has given our Skibbereen employees the opportunity to work in their hometown, thereby avoiding long commutes or having to permanently move to find quality employment."
While this is obviously a challenging time for the aviation industry, Six West has been extremely fortunate in that the company's flight operations department has remained active throughout the pandemic. Áine explains: "Due to the border closures brought about by Covid-19, the team has had to find innovative ways to operate ferries in parts of the world that essentially were closed to foreign nationals and airlines. Their ability to think out of the box was indeed put to the test.
"With regards to private aviation, this mode of transportation is predicted to increase in popularity and we expect to benefit from that too."
The nature of the company lends itself to remote working so it is business as usual for the finance team and the wider Six West team. "We performed a company-wide, two-day stress test before the legal limitations came into force, giving us an excellent opportunity to see if any issues would arise from working remotely," says Áine.
All Six West employees have been given laptops and two screens for maximum comfort while working from home and the company has always been supportive of flexible working hours, especially for anyone with care-giving responsibilities.
"The health and well-being of all Six West employees is absolutely critical," says Áine. "Everyone's personal circumstances are unique, and we are happy to support all our employees as they find their own equilibrium in this new reality. Additionally, the Six West management team is being as transparent as possible to ease any worries staff may have during this period."