In March, I had to make the sudden shift from working in a busy, city centre office to working from home. This transition was a relatively smooth one for me. I have always engaged with the latest technology developments and how they can facilitate enhanced work practices. Getting to grips with working from home was not as straightforward for many, especially those who are not comfortable with technology.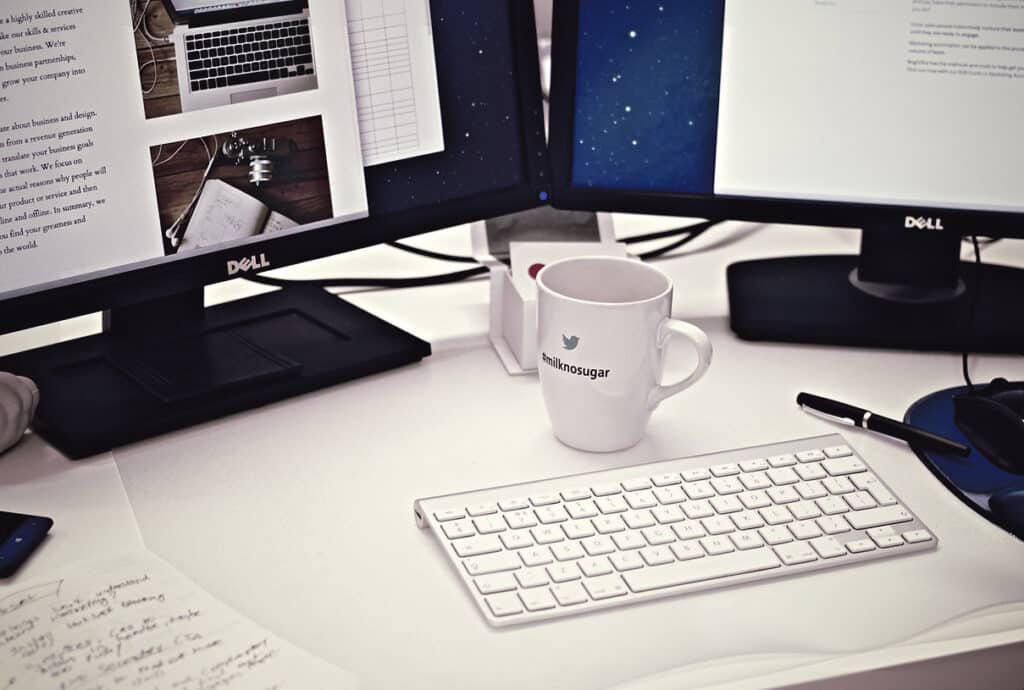 According to UNESCO's Digital Literacy Global Framework (2018), "digital literacy is the ability to access, manage, understand, integrate, communicate, evaluate and create information safely and appropriately through digital technologies." The government's Future Jobs Ireland 2019 visionary document highlights the importance of digital literacy for sustaining meaningful employment and entrepreneurship. Moreover, those that are digitally illiterate cannot access basic services and information, which impacts negatively on their quality of life. Of course, access to appropriate technology and infrastructure (e.g. broadband) is half the battle.
En masse, West Cork appears to be embracing the challenges and opportunities of digital living. The shining example is the realising of Lord Puttnam's – an exceptional advocate for digital literacy – vision for the Ludgate Hub. It is a mechanism for sustaining the Skibbereen community and its hinterland. Like the other hubs that have sprung up in the region, it offers space to work remotely, with a proper internet connectivity and without the pressures that can come with working at home. What is happening there is inspirational; the new Google for Education schools' initiative under the direction of Castlehaven native, Dr. Kieran Collins, looks promising.
Coronavirus or not, our increasing dependence on technology to live and work, is inevitable. If in doubt, have a look at the work of Professor Séamus Davis (originally from Skibbereen) in UCC on quantum computers. Also, climate change will increasingly impact on how we live. Our carbon emissions and consumption of imported goods will need to reduce. This will result in less travel and more of a return to local self-sufficiency and sustainability, as prompted by our response to Covid-19. The interdependence between people and technology for supporting our health, how we communicate, how we learn (e.g. how to grow your own food) and how we work is becoming the new normal. And with demand for work and living space in cities already oversubscribed, working from the home and remotely are here to stay.
What follows are some useful tips, that may make your home or remote working a little more productive and enjoyable. Students might find them helpful, as they too are moving to blended learning. Note that some of the descriptions are basic, to cater for varying levels of knowledge.
Extended Display
A lot of time can be spent switching between email, documents, webpages etc. on your computer screen – especially when you'd prefer to have two or more open simultaneously. Of course, you could print one of the documents (expensive) or split the screen, if it is big enough. Or you could extend your display.
Extended display means connecting another screen or monitor to your computer. Your computer interprets both screens as separate devices. You can drag items with your on-screen arrow from one screen to the other, for example, a Word document on one screen and your email on the other. I find it useful when presenting or editing a document during a video call, i.e., people's faces on one screen and the shared document on my second screen.
The second screen is usually connected via a wire (HDMI cable) and by changing the display settings on your computer. This option is standard on most Windows and Apple operating systems. A few years ago, I purchased a second monitor to extend my display: the HP Pavillion 22xi for around €100. There are loads of screens/monitors to choose from at higher and lower prices. Most modern TV sets are HDMI-compatible and would work as a second screen too. For those who happen to have a newer Apple Mac and iPad, Sidecar is a free, wireless extended display feature. Other wired and wireless extended displays can be facilitated by some third-party apps, such as Duet Display.
The Cloud
Terms such the cloud, cloud computing, and cloud storage have become part of the vernacular. So, what is this thing called 'the cloud'? Basically, the cloud is the internet; it's all of the things you can access remotely over the internet. When something is in the cloud, it means it's stored on internet servers instead of your computer's hard drive, i.e., your actual computer. Think of how your email works and how it can be accessed and used from any number of devices, anywhere with an internet connection. The same applies to your contacts, documents, files, folders, photos, videos and more.
How many times have you heard something like, "I lost all my numbers as my phone broke"? There is increasingly less of an excuse for that these days. There's a variety of free cloud storage services available to backup and store your stuff. Without knowing it, many people already have access to these cloud services, if using @gmail, @hotmail, @live or @outlook email addresses. Google Drive (linked to gmail) and Microsoft OneDrive (linked to the other email types mentioned) each offer 15 gigabytes (GB) free storage. This is the capacity to store around five thousand photos or two million Word documents. This free storage is, essentially, an enticement to subscribe to enhanced storage capacity and features, such as Microsoft 365 and Google G Suite, which many employers do. This can be more secure than storing all your files and folders on your computer/tablet/smartphone hard drive only, especially in the case of a device being stolen, damaged or hacked. Also, you can save your work (e.g. a PowerPoint presentation) on one device and access and edit it again on another device.
Broadband, Wi-Fi and Mobile Data
I have often found that people – even those with basic digital literacy – get confused about the difference between broadband, Wi-Fi and mobile data connectivity. And if you are relying on an internet connection to do your work, especially from home, then it's important to know the difference.
Broadband is high-speed internet access that is always on, unlike its predecessor, dial-up. It is usually fed through a wired connection, like the old landline telephones, to the home or workplace. Although, it can be via satellite too. Wi-Fi allows computers, tablets, smartphones, or other devices to connect to the internet or communicate with one another wirelessly within the home or workplace. These wireless radio waves are usually transmitted via a modem/router in your home to your device, approximately within range of the home or workplace itself.
The unit of measurement for the speed at which you download from the internet or upload to the internet is megabits per second (Mbps). Most people can get their work done with about 20 Mbps. A 2 Mbps download and upload speed will work for email, social media and audio conference calls on one device at a time. Video calling apps like Microsoft Teams and Zoom only use about 5Mbs download speed. For uploading and downloading large files such as videos, download speeds of 10 Mbps should suffice. For those who have multiple people working from the one premises or people using streaming services at the same time, a download speed of at least 25 Mbps would be preferable. One free service that I find useful to upload and share files of up to 2 GB is WeTransfer.com. A good way of testing your broadband speed is via broadbandspeedtest.ie.
Mobile data is also known as the mobile internet and is provided by your mobile phone service provider. It requires a SIM card. If you have mobile service, you can use mobile data on the go. Much of West Cork has a healthy 3G connection and you can often get 4G in the larger towns.
As access to broadband can be patchy, many people are using their smartphones for hotspotting, i.e., diverting the mobile data signal to their tablet or computer. 3G will generally work well for email, social media and browsing the web. A 4G connection is preferable for uninterrupted video calling and video streaming. If using this option, be careful of data usage limits. Even 'unlimited data' is subject to fair usage policy and can be expensive if you exceed the data limit. SIM Only plans, which are 30-day rolling contracts, are excellent value for money. Eir, among other providers, offer customers unlimited calls to any network, SMS and data from €10 per month. It's tempting to get a fancy smartphone as part of a contract, but it ends up being far more expensive over the two years at around €60-plus per month. You will make significant savings if you can afford to buy the smartphone upfront and opt for a SIM Only plan. This is especially the case if you have two mobile numbers – a personal number and a work number. For those that do, consider purchasing an unlocked Dual Sim smartphone online. This allows you to have two sim cards or mobile numbers active at the same time on the one handset. You can turn either of the numbers off at any stage and the other will continue to operate as normal.
Timesavers
Here are a few shortcuts that could save some time when using your computer:
• Copy and Paste: Press and hold the Control button (Ctrl) and the letter C button to copy selected text or images. Ctrl and V to paste the copied text or images; Ctrl and P button to print. The equivalent of Ctrl on Apple devices is cmd Ctrl and V to paste the copied text or images.
• Open a new document: Ctrl and N (e.g. Word, Excel, PowerPoint etc.)
• Keyword search: If trying to find a word in a document or a webpage, press Ctrl and F; type the words in the textbox that appears, and press enter. The words will be highlighted on the page.
• To keep records of a meeting, Zoom offers an automated transcription service as part of their business plans. An audio file can be uploaded (privately, if you like) via YouTube Studio. Unlike Zoom, this is free but with less transcription accuracy. It would be important to ensure that this would be done is participant consent and is in line with relevant data protection policies and GDPR.