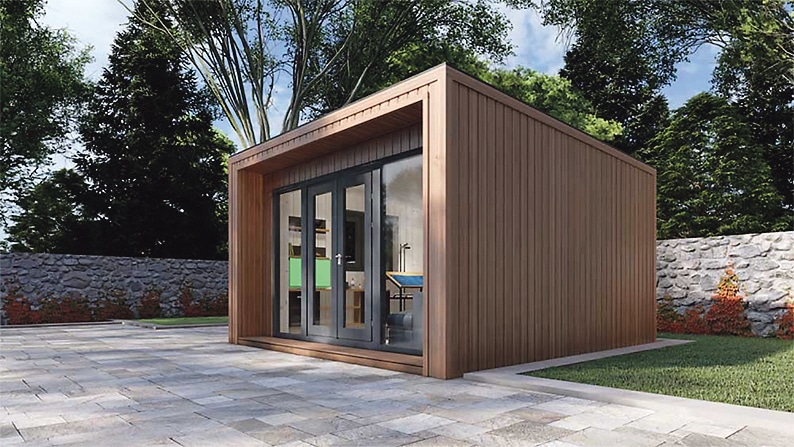 If your house is bursting at the seams but you would still like to work from home into the future, a garden room might be for you; warm, dry, spacious and comfortable, they offer a quiet working environment, which could make remote working a more viable option. With over 4,000 installations to date, Loghouse is Ireland's leading supplier of log cabins and garden outbuildings. The company's team of in-house sales associates, designers, architects and project mangers have over 50 years of combined experience in the building industry and pride themselves on being able to offer fully bespoke or customised log cabins to meet their customer's needs.
These aren't American-style log cabins that you'll find hidden away in the woods – instead, Loghouse cabins are functional buildings that can add value to your life in many different ways. If you need extra space to live, to work, to exercise, or just to have fun, log cabins can provide that space in a stylish and comfortable way.
It has been a damp summer and we can expect more of the same for the rest of this year so it's reassuring to know that all of loghouse's products have been specifically designed for the sometimes harsh Irish climate with damp proof membranes, extra window seals, end trims and sealants. Foundations are designed to keep dampness away from the structure ensuring a longer lifespan of the building. These measures allow Loghouse to offer a written 10-year guarantee direct from the factory.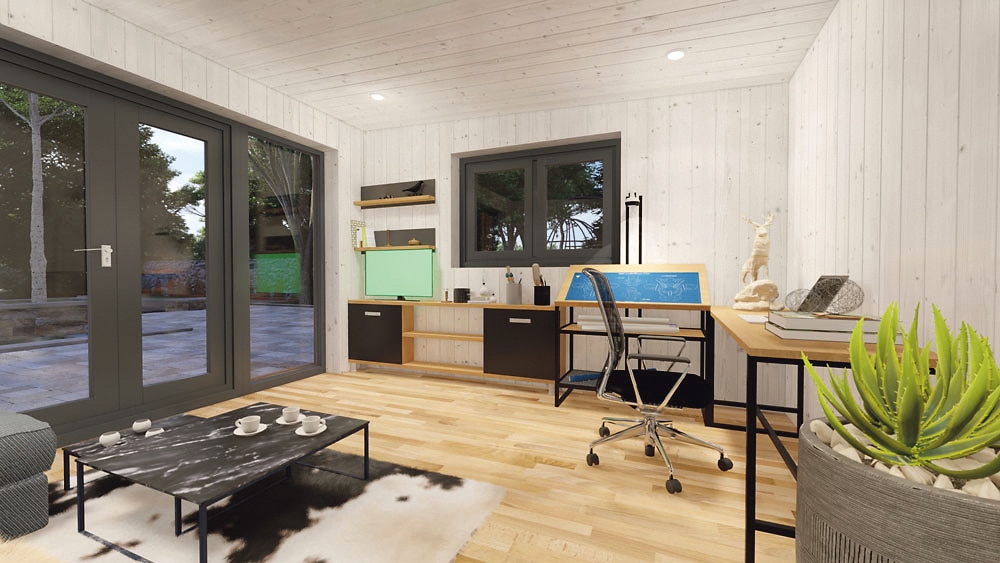 Loghouse has a state-of-the-art factory with over 200 staff manufacturing all components of the cabin from the structural timbers to the doors and windows to the roof cladding. This guarantees a level of quality within the structure by eliminating outsourcing from multiple manufacturers. All timbers used are slow growing Scandinavian Pine of the highest quality, treated and milled by the finest German made machinery to the highest of tolerances. The company is eco-conscious and so its factory uses all of the timber purchased – offcuts are used in glue laminate manufacturing and even the sawdust is reconstituted into wood pellets for stoves.
Loghouse's dazzling offering includes granny flats, home office log cabins, playrooms, garden rooms, log cabins for schools and residential log cabins with stunning interiors; all these buildings are guaranteed to last for generations thanks to the resilience and longevity of the wood used.
To discover more visit www.loghouse.ie, call the Cork office on 021 243 9151 or visit the Cork City Showroom in Hanley's Garden Centre.