The Grow Remote Bantry Chapter has recently launched Bantry Bayworks – a brand new, purpose-built remote hub, in the heart of Bantry. Located over the new SuperValu supermarket, overlooking the inner harbour in Bantry town, the very natural setting that the space enjoys encapsulates the remote working culture in West Cork.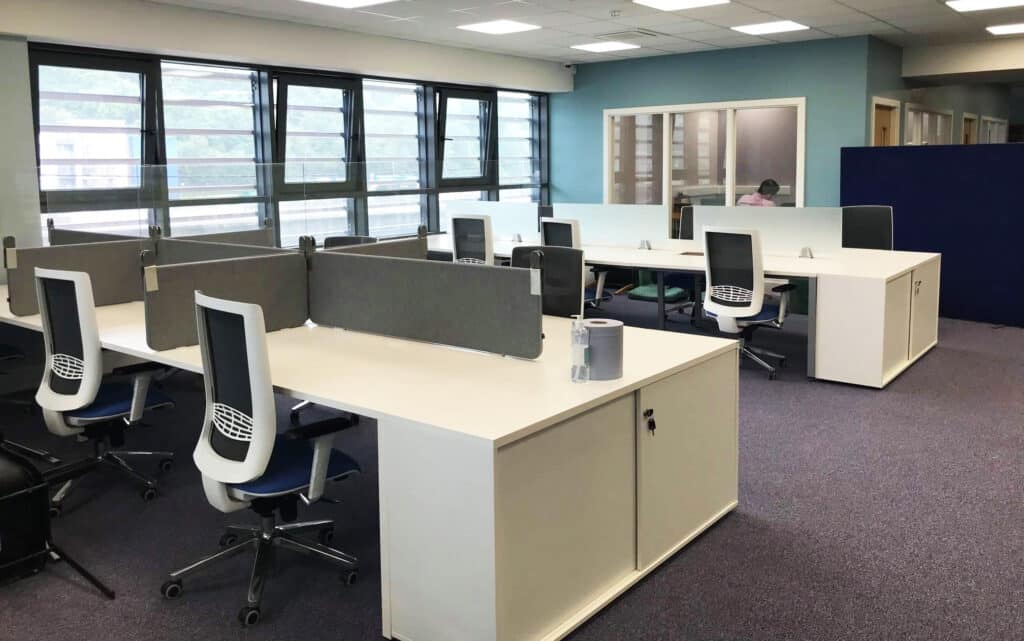 The Grow Remote movement is dedicated to transforming the working landscape of Ireland by encouraging and enabling more people to work remotely.
The not-for-profit group started in 2018 when a group of like-minded individuals who wanted to see change in our communities got together in a WhatsApp group.
That first year, Bantry Chamber President and retired business person Neill Clarke got wind of the movement and attended the Grow Remote inaugural conference in Tralee. "I saw the enthusiasm and the interest by companies in the whole concept. I thought it might be a way of Bantry having an entry path to the IT scene, which I felt was crucial for the town's development," he explains.
"Our major problem at this stage was slow broadband speed, so I started registering Bantry with all of the providers. During this time, despite connectivity issues in the area, Amazon trialed Remote Working down this direction. This worked out for them and it was an eye-opener."
Neill made contact with Tracey Keogh and Rose Barrett, co-founders of the Grow Remote movement and registered the Bantry Chapter.
After attending a number of events at the Ludgate Digital Hub in Skibbereen, it was obvious to him that large companies were prepared to consider the concept and in fact were already making it work.
He started looking for the right premises and after speaking with Jim O'Keeffe of SuperValu in Bantry, the current space over SuperValu was identified.
In July 2019, a committee formed to drive the project forward: Neill was joined by Gillean Guy, Kathryn Kingston, Eleanor Macri, Cathriona Tobin, Tara Seawright, Michelle O'Keeffe, and Florence Newman.
"In the meantime there was a big change in the Broadband provision in the town and surrounds," explains Neill, which guaranteed the success of the project. "Digital Forge was the local provider and doing great work. Eir upgraded their offering and Imagine came on the scene."
Around Christmas time last year, the Chapter was approved for a grant and Peter Coppinger, Teamwork Cork came on board; this was the final impetus to setting up a Hub. Local businesses then came on board with more finance.
Although businesses have had to find a way of dealing with Covid and most recently dreadful flooding in the town, the spirit of Bantry is, as always, innovative and forward thinking.
"Big things are planned for the future in Bantry, so hopefully the whole country will be able to get back to some form of normality soon," says Neill.
Bantry Bayworks has 10 socially distant workspaces, fully compliant with Covid-19 safety measures. For as little as €10 for four hours (or €20 for a 12-hour day) you get dedicated desk; entry code for access throughout the day; super-fast Wi-Fi; and use of a meeting room (pre-booking required).
To book call Bantry Bayworks on 083-027 7474 or email bantrybayworks@gmail.com.