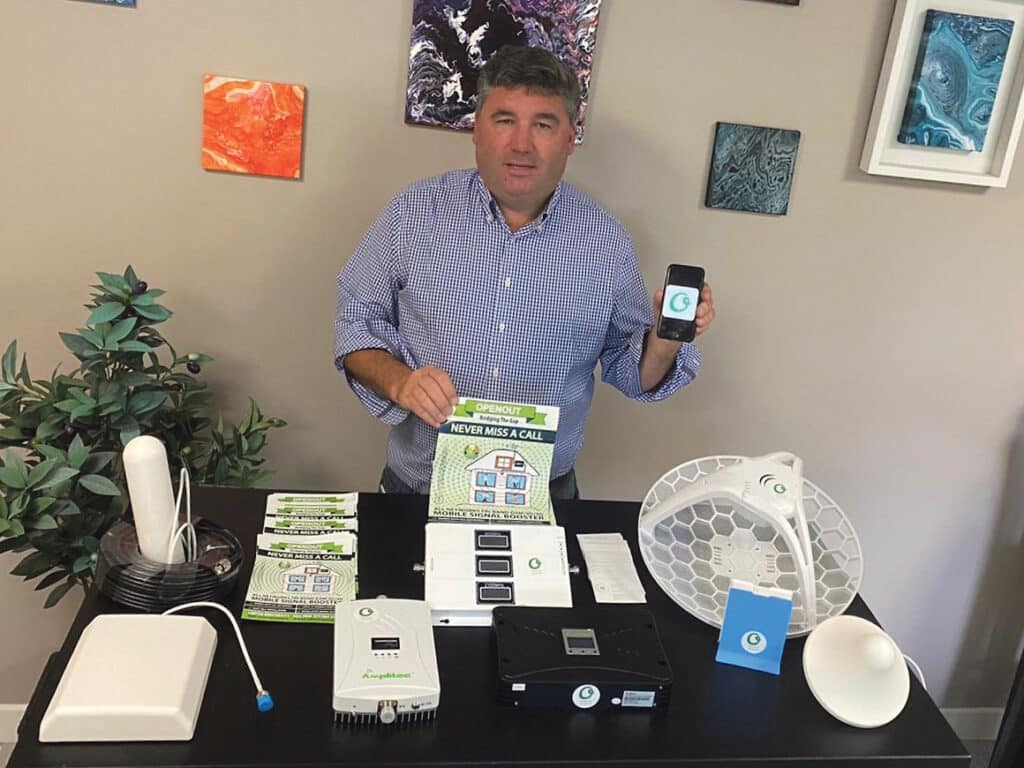 In recent months West Cork based OpenOut Ltd has received a surge in enquiries resulting from increased numbers of employees and businesses working remotely. The issue of connectivity has never been more crucial, particularly in rural areas where broadband and phone services are often unreliable, or unable to cope with the demands of our new digital world. OpenOut was established in early 2019 to 'bridge the gap' and, as the need for reliable broadband services grows – for remote working, learning, online exams and tutorials – so too does the demand for Open Out's services.
OpenOut began by mainly installing mobile phone boosters/repeaters in rural houses but has now extended this service to commercial customers; you can now choose from a variety of boosters to match your circumstances. As Sales Director of OpenOut, Peter Walsh explains: "Our objective is to find a solution to our customers connectivity challenges. OpenOut operates a 'No Fix No fee' policy and consultations are free of charge."
Following many requests OpenOut is now also offering a Mobile Broadband and Wifi package where traditional broadband is not available.
Currently based in West Cork, OpenOut is working on plans to offer its services to homes and businesses nationally. To this end the company has entered into a partnership with Digital Business Ireland, a newly formed representative body to support Ireland's digital economy.
Lorraine Higgins, Chief Executive of Digital Business Ireland said: "We are delighted to team up with OpenOut to help rural businesses who are finding it difficult to avail of all the possibilities that going online presents because of the lack of effective connectivity in some areas. We are all aware of the many challenges faced in bridging the digital divide between urban and rural Ireland. If nothing else, the current COVID-19 crisis has taught us that digital infrastructure, in our businesses, educational settings and at home must be robust enough to meet the challenges of the future. We look forward to working with OpenOut to achieve this and to ensure that each and every business has the capacity to fully realise their digital potential."
If you need to improve your mobile phone or broadband connectivity, Contact Peter on 023 8845599 or email inbox@openout.ie.