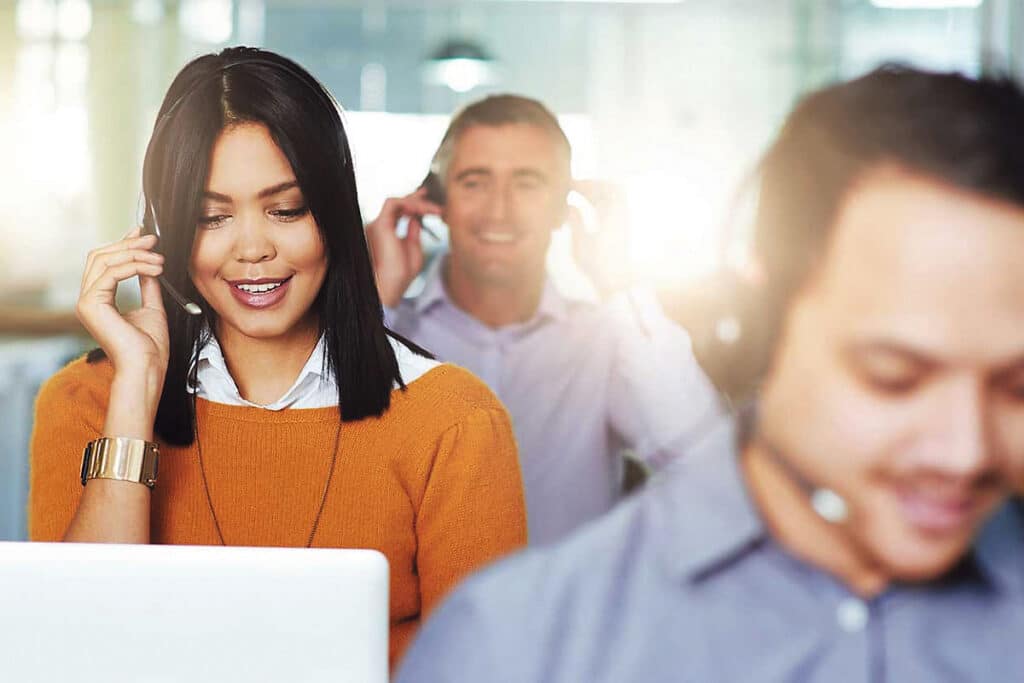 Established in 1991, PGi began with a simple goal: Empower people and businesses to connect and collaborate. The company provides organisations with secure, professional technology that inspires and connects audiences worldwide. Through its cloud-based and feature-rich video conferencing and webcast technology, PGi empowers virtual events that enable the future of work.
PGi established its EMEA base in Clonakilty in October 2001, with the support of IDA Ireland. Clonakilty serves as a shared services centre incorporating a number of functions to support the global organisation. The Clonakilty office employs 200 people in; customer care, IT / Operations, finance and compliance, sales, marketing, product management and HR. 
Earlier this year, PGi started building out a new customer support team in Clonakilty, as part of a shared services venture with a company based in North America. The company has already hired 50 people and will be filling more roles between now and the end of 2020.
Brita O'Connor, Director, Human Resources EMEA at PGi explains how more than 60,000 enterprises worldwide trust PGi and its GlobalMeet product suite to deliver high quality virtual events and everyday communications. "Our products are built to use on every device in every corner of the world, and every year more than 330 million workers use GlobalMeet to drive productivity and communication," she says.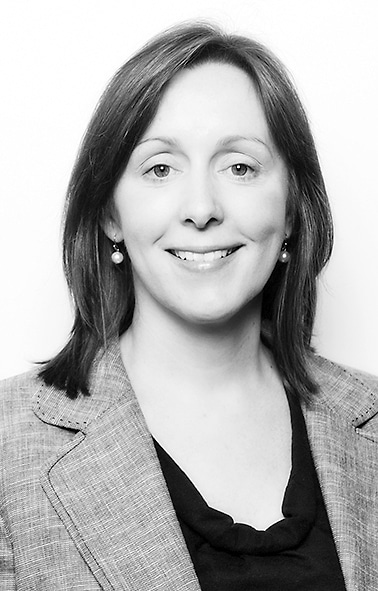 Brita explains that what attracted the company initially to Clonakilty was the availability of skilled and educated talent in the area. "Having third level institutions such as UCC and CIT close by means that there is always a pool of highly qualified talent to draw from," she says. "The proximity to Cork airport with international connectivity is also a key attraction of the location. West Cork is such a fantastic place to live that we find people stay with us and they really value the work-life balance that working in the area affords them."
Over the years the team in Clonakilty has proven themselves to be critical to the success of the company. "We can go up against any other location in the world and demonstrate the value of the site," says Brita passionately.
By its very nature, PGi is a very dynamic company, continuing to change and evolve in response to the needs of its customers and the changes in technology. "People who work with PGi are customer-focused, innovators and great team players," says Brita.
There are over 12 different nationalities working in the team in Clonakilty. "From the perspective of inclusivity, we have always worked hard to create an environment where everyone feels able to participate and achieve their potential," she explains.
PGi has gained customers during the pandemic, which has resulted in a record demand for all its collaboration solutions; particularly video and webcam functionality, as organisations looked to substitute the face-to-face meeting with an alternative.
To support the demand, PGi brought on board circa 20 additional temporary resources in Clonakilty.
"Six months ago, organisations were largely supporting the office-based worker. Right now, it is primarily the @ Home worker," says Brita. "So where the office had everything you needed to support your collaboration requirements (huddle rooms, video endpoints, fast internet connections), the @ Home worker has a laptop, a mobile phone, and possibly some consumer technology like an Amazon Echo or Apple TV. So supporting both office and consumer technology is now important."
PGi utilises its own audio, web conferencing and webcasting solutions. The company's audio and web conferencing solutions are perfect for one to ones, interviews, team meetings, project meetings, etc, while its webcast solution allows tens of thousands of people to join the same call for meetings such as important company announcements, or investor updates.
As a communications company, PGi was able to adapt very quickly to the changed environment that lockdown brought.
"Being a technology company and specialising specifically in the kind of collaboration technology that everyone is now dependent on was a big advantage for us," says Brita. "Our teams were very comfortable with the technology so communicating with customers and colleagues virtually was not a massive leap."
The company made sure that employees had everything they needed at home and then invited regular feedback from teams to continue to support them as they adapted to their new working environment. "Communication is massively important when everyone cannot be in one place," she emphasises "so we are very regularly reaching out and making sure everyone knows who to reach out to if they have any concerns whether that be related to work, health or otherwise during this time.
"All of PGi's current vacancies can be found on our website www.pgi.com"
Brita says the roll out of the government's National Broadband Plan is going to be crucial to facilitate people working remotely in West Cork in the longer term.
"High speed broadband is critical. That was one of the unknowns when everyone moved to remote working initially – would they have the connectivity to continue to be able to do their jobs. Fortunately, the vast majority of our team have adequate broadband for business continuity during the pandemic but longer term.
An added bonus she says would be the completion of the greenway from Clonakilty to support employees when they go back to the office.
……………………………………………………………………………………………………………………………….
Corporate IT Manager Michelle Callaghan has been working at PGi for 16 years.  Her role involves looking after corporate systems, so essentially, any server or services that internal employees need, for example email, phones, files services and lots more.
The Clonakilty native, who lives in Kilbrittain with her husband Ger and three children Ciara (14), Cathal (12) and Cillian (8) is partly responsible for providing the means for users at PGi to work from home. She says that while homeschooling during lockdown proved a challenge, she found that she very much enjoys the flexibility that working from home allows and would like to continue to do so. "It helps me to be a little more organised!" she explains
"It was so difficult trying to work my eight-hour day and look after my family and have to find time early in the day to do the school work, while concentration levels were still fresh," she says. "It meant that my working day was dragging out too late in the evening. I was glad when that ended!"
Now however, with the kids back at school, Michelle has time to take a proper break!
"With the kids at home over the summer, my breaks were spent sorting their meals and hanging out the washing! I'll never again complain about making a packed lunch in the mornings!" she says laughing.
"I love being here for the kids when they need me and no commute means less fuel consumption."
The downside is that after 16 years working out of the office in Clonakilty, she does miss the daily face-to-face contact with her colleagues. "Because I've worked for PGi for such a long time, I know almost everyone and I have made a lot of friends throughout the years, so I do miss the office chats. However, we do have instant messaging, which we use quite a lot as an organisation, so that helps!"
The opportunity to work from home may also now allow for a family dog, which Michelle has always felt wasn't fair with the family out of the house all day.
"Needless to say, the kids have been putting the pressure on over the past few months!" she says.
One of the many benefits to working at PGi is the flexibility of the company. "My job doesn't involve anything customer facing so I'm very lucky to have the flexibility to work later in the evening or earlier in the morning if I need time off during the day," says Michelle. "I also work with a great team and my boss, Lowell, is really understanding."
Prior to working at PGi, Michelle started off in the Technology Park in Clonakilty in 1999 for a company that closed in 2002. She went on to work in the office of the late Mr. Joe Walsh for a year while he was serving as Minister for Agriculture, then O'Leary Insurances in Clonakilty and after upskilling through a FAS course in 2003/2004, she secured employment at PGi.
When she's not working, Michelle enjoys spending time with her family. She also volunteers in the local Camogie, GAA and Scouting organisations, all of which her children are members of.
Michelle's advice to anyone working from home is to treat the morning routine like you are going to work. "So get dressed, brush the teeth or hair, make a cup of tea as it aids concentration and keep structure to the day."
She also recommends having a quiet workspace, a comfortable chair and a clean desk. "Every little bit helps when working from home!"
……………………………………………………………………………………………………………………………….
Kildare native Mark O'Quigley is a Senior Support Technician at PGi. He is currently working for the company from his parent's home in Kildare. He says the main advantage to working from home for him is work-life satisfaction. "Everyone has their circumstances and reasons for working from home," says Mark. "In a lot of office jobs, there is no need for employees to be go to an office five days a week. I am winning back more time in my day for the other parts of my life and I can enjoy a little extra comfort that home provides."
Mark started at PGi in June 2016, in Care team tier 1 level providing support to customers using the company's automated service while also running high level conference calls as an operator. After two years he progressed to a technical support role. "Day-to-day, I resolve technical issues for our users," he explains. "We contact users to make sure we understand the circumstances of their issue and then we investigate in our systems if necessary." The role requires demonstrating empathy with users and making sure they are happy with the overall service. Technical knowledge and analytical skills are important too.
While he does miss the social aspect of the office, meeting with his colleagues in person, PGi provides Collaboration tools so employees make use of that and meet for 15 minutes daily to see faces and run through daily operations.
"Things are still quite social with chat and talking online but it helps to be physically next to someone," he explains. "Taking a cup of coffee with a colleague is an easy way to de-stress something that might be happening in work. When someone is physically next to you, you connect more at a human level."
Marks role is very structured so he has to present for certain duties at certain points in the day. "I think this has made my work from home structured and has contributed to the initial and sustainable success," he says.
He also believes there is something to be said for leaving one place of work and returning to home, so he sometimes takes a quick walk after his shift is over to let the mind re-adjust.
Mark has a dedicated office room at his parent's home and says the one thing he really relishes about working from home is the view out the window!
One of the main challenges at the beginning of lockdown was working with poor Internet connection but that issue has since been resolved; Mark was lucky enough to get upgraded to a fiber connection.
His feeling is that a hybrid type situation, part working from home, part in the office, is the ideal work solution. "There is a little bit of a logistical effort to having a mix but it is well worth it," he says. "It means that you are increasing your employee candidate pool since those further away will not be daunted by a five-day commute. People are getting a better work-life satisfaction and offices can reduce their size and so on.
Mark loves the connection with people from different walks of life that PGi fosters. "At PGi we help people around the world connect. I enjoy speaking with customers from different countries: Someone from Saudi Arabia in the morning and another from New York in the afternoon. Our organisation is not too big either, I can have an impact and the right idea is always encouraged. Our customer care follows the sun, which means the wheel keeps on turning, which is cool when you think about it."
Mark moved to West Cork from Kildare and before that he lived in Paris. He admits to a passion for the French culture, way of life and language. "I am happy that I was able to use my French in West Cork."
Currently living with his parents in Kildare, his hobbies include Latin dancing and staying active with short runs and hill walking. In West Cork, he was part of the triathlon club in Clonakilty for a couple of years and enjoyed the sea swims, something he doesn't have in Kildare!
While he'd love to take advantage of working from home by adding a puppy to the family, mum and and dad will have to be on board! "Hint-hint," he says laughing.
Like so many others working from home, the advice from Mark is "a correct office standard chair is essential." He also advises making an effort to go out for a quick walk to stretch your legs and if you're on your own in the house, "try to pop down to the shop for your lunch if you can."