Brookpark Enterprise Centre in Dunmanway has really come into its own this year, providing a professional environment and connectivity to companies and independent workers in a rural area. With office spaces now fully booked by eight tenants, and many more availing of hot desking, conferencing and training facilities, Committee Chairperson and Centre Manager Peter Walsh is proud of the support the Centre provides to the local economy, especially in these difficult and uncertain times.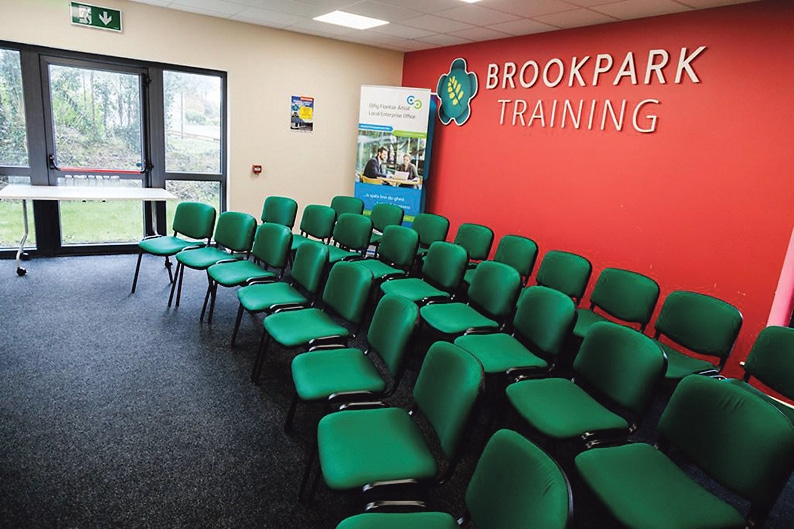 Installing 1GB broadband speed at the building stage was a game changer for the viability of this project, explains Peter. "From day one fibre optic broadband has attracted the attention of companies limited by poor connectivity in their current location. Now that companies are forced to look at remote working options, that is proving to be one of the open secrets of our success."
One such company is the Carbery Group, whose non-essential employees have been working remotely since March in order to create more space for production workers at the company's Ballineen plant. Some staff, from the IT, Finance and Admin Departments, re-located to two office units in Brookpark and the arrangement is working extremely well says Office Manager Fiona O'Leary: "Some of our team members don't have sufficient broadband or a quiet enough working environment at home, so we set up remote offices here. Dunmanway isn't far from our plant and its a very central location, on good roads, for our employees to travel to.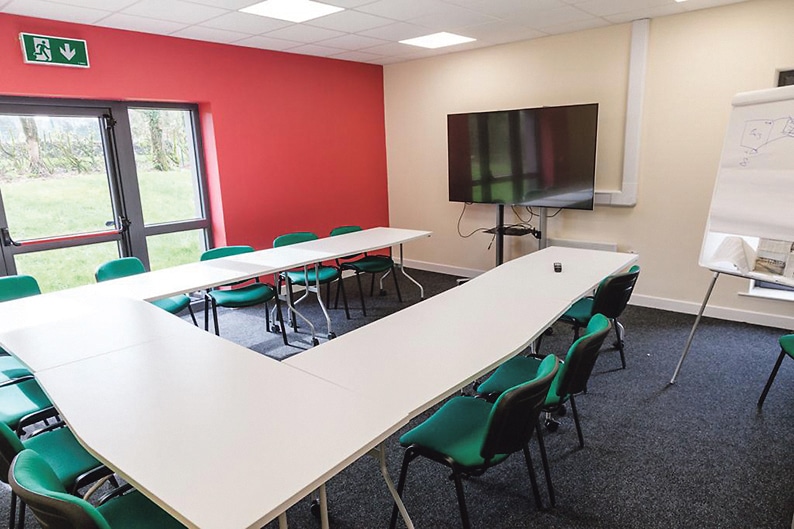 "The Centre's management has been fantastic; Peter quickly installed blinds, sanitisers, extra fridges…everything we needed… and organised pin code access so our security needs were met. At times the rest of our home-based staff need to come in for meetings, or we conduct training by Zoom, so the meeting room facilities are also used.
"It's a lovely environment to work in and we have the canteen or can walk up to the town centre at lunchtime."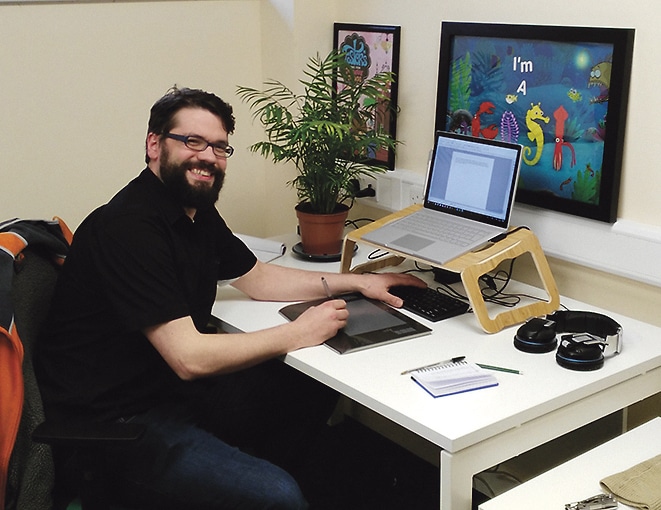 One of the founding tenants of the Centre, Thomas Gray, is an animator who creates children's cartoons for TV. He also finds the professional environment and fast broadband speeds essential to his work. Thomas moved to Dunmanway town from Dublin six years and initially worked from his spare bedroom. On the birth of his second child, that room became otherwise occupied and the house became much busier so, "I was practically knocking on the windows as the Centre was being finished," he says. "It's great as it's only five minutes from my house so I can pop back home anytime and because I have my own key, I can go to work anytime, 24 hours a day, which is great when I'm working dealing with people in different timezones or with horrific deadlines!
"From Brookpark I've worked on many projects – at one stage I was managing a team of animators, which included people in the Philippines, Dublin and Chicago, which just shows what can be achieved online. I think I was ahead of the curve and this pandemic has actually normalised remote working so that companies no longer feel they are 'taking a gamble' on someone who isn't working in the office."
The organising committee was also delighted to recently welcome Dunmanway businesswoman Mary Ross of CiCi boutique in Clonakilty, who is now running the online support and dispatch unit for her website www.dressesonline.ie from the Centre.
Whilst there is a waiting list for the office suites (you may still add your name for upcoming vacancies), companies large and small can take advantage of the large hot-desking suite, where there is plenty of space for privacy and social distancing, although due to Covid-19 guidelines it is important that interested parties contact Peter first to discuss their needs.
Other benefits not already mentioned include ample external parking, 4G coverage available on most mobile networks, an internal lift in the Enterprise Suites, and finally the backup support of the Brookpark Enterprise Centre Committee and the Local Enterprise Office.
Contact Peter Walsh on 087 2676411 or the centre Manager on 086 4410484 or email brookparkenterprise@gmail.com.