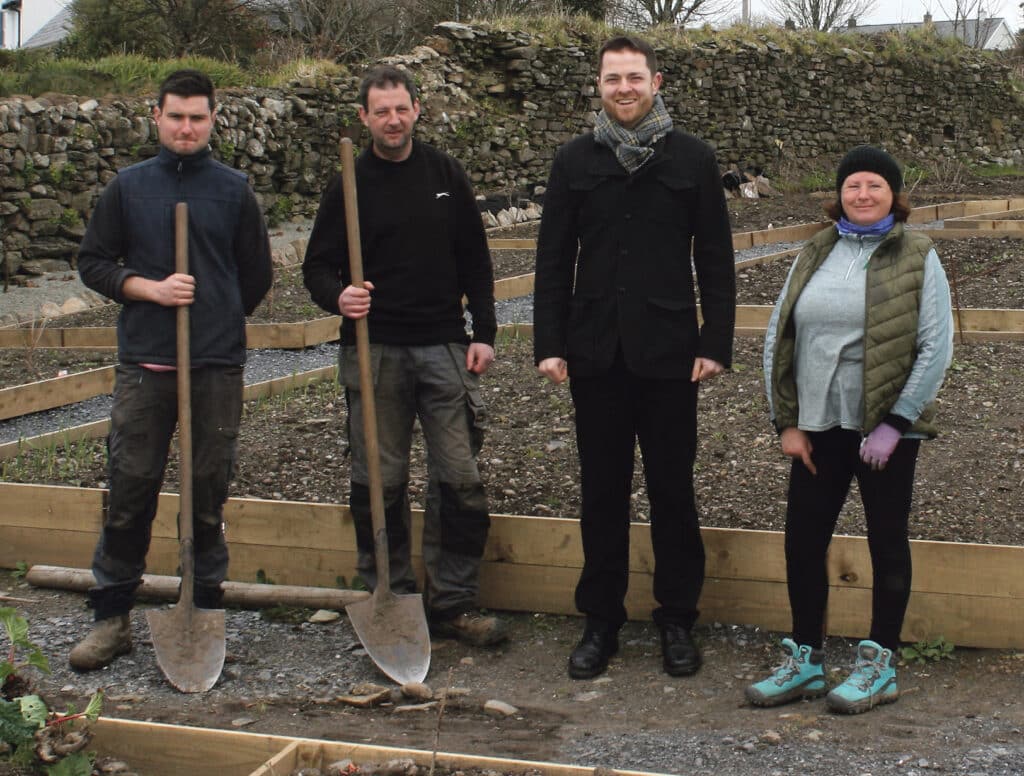 There aren't too many hotels at which you'd find the linens blowing in the breeze out-of-doors on a traditional clothesline. However when it comes to sustainable practices and energy saving methods, Fernhill House Hotel in Clonakilty has to be one of Ireland's most environmentally-friendly hotels.
Water is pumped from the hotel's own well, solar panels heat the water and generate some electricity and whatever food produce isn't sourced locally is grown on the grounds. Even the fertiliser is on tap; homemade from the comfrey and nettles allowed to flourish in the vegetable garden. 
Fernhill makes a conscious effort to minimise food waste: If it doesn't go into making stock, leftover vegetable scraps are composted, going back into the garden.
A former director of Sustainable Clonakilty, Michael O'Neill Jnr is active in achieving sustainability in the family-run business and his local community. He was also a board member of the European Union's EDEN group, the largest collection of sustainable destinations in the world; and part of the team behind Clonakilty's ambitious tree-planting campaign.
Designed by renowned garden designer Mary Reynolds and inspired by the surrounding woodland, the 14 acres of gardens at Fernhill fall into three sections: managed, lightly-managed and wild. Parts of the garden have been planted under the guidance of tree and permaculture expert István Márkuly.
Hundreds of fruit and nut trees and shrubs and native trees have been planted around the hotel to encourage wildlife and provide food, with a mix of formal planting and wilderness encouraging pollinators and promoting biodiversity.
Gardeners Ann Daly, Ryan Crowley and Eamon Coakley are currently busy planting vegetable seeds in the polytunnels and raised beds. Ann uses a no-dig system, which means fewer weeds and healthier soil for germination. Crops are rotated for an optimal balance of nutrients in the soil and this reduces pests and disease and no chemicals are used.
Just last month Fernhill was crowned Irelands' top wedding venue and listed in the fab 50 from independent.ie Travel.
After a two-year pandemic and the current economic and food supply uncertainty caused by the war in Ukraine, Michael O'Neill Jnr says that while it has been a tough few years, with the current uncertainly making it even harder; Fernhill is striving to create a positive out of a negative by being as self-sufficient as possible and continuing to provide the best for its guests and wedding couples.
"We've always grown fruit and veg, but we're increasing output this year to try to bring food supply even more under our control," he explains.
The O'Neill family, who launched their own gin last year to celebrate 75 years at Fernhill, go as far as picking fresh pine tips from the Scots Pine trees on the estate to use in their cocktails.
"Overall, aside from the benefit of having access to fresh organic produce on our doorstep, it's very rewarding for everyone involved in the process of growing and cooking at Fernhill," says Michael.
"Our aim has always been to be as sustainable as possible and we look forward to continuing to improve our environmental impact."