Siobhán O'Sullivan is a teacher at Colaiste Pobail Bheanntrai (Bantry Community College). She teaches second year Science, fifth and sixth year Physics and sixth year Maths and is also the school's IT coordinator. Siobhan discusses life in today's classroom and how online learning is no longer the way of the future; it is now the way of the present. "It has become the new 'normal' since lockdown, offering an invaluable educational platform for the student who cannot come to school," she says.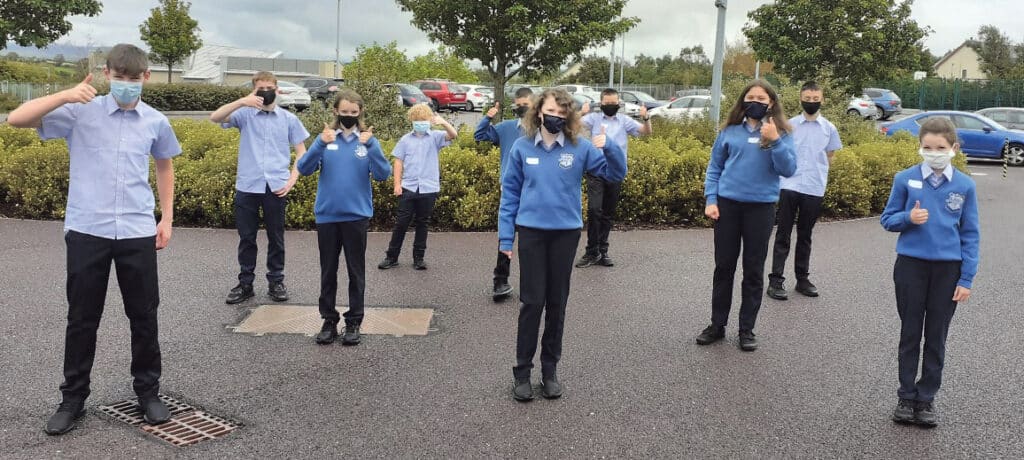 Way ahead of lockdown; since it first opened in 2011, Colaiste Pobail Bheanntrai boasted excellent IT systems. The school is constantly upgrading and purchasing new devices and software. While most classrooms have projectors, teachers are now also requesting visualisers so they can show science, home economics and technical graphics being done in real time to their students. "As teachers, it gives us the opportunity to explain fully and answer questions from the student in a safe environment," explains Siobhán.
During lockdown, Siobhán found that a lot of her students engaged online. "Initially it was such a different, new experience of teaching and learning; but it had its benefits, as students seemed to like engaging; asked questions; and submitted work," she explains.
However there were drawbacks. "While my resources were online for the students to access before lockdown, the sharing of them in the classroom and the opportunity to explain them fully and in context is very important. While using these resources in the online classes, there was less opportunity to discuss the topic in depth and its application. Doing experiments is a fantastic way to teach so it was challenging to explain the experiments fully online. But it is a new way of communicating; a new way of teaching; and it has become part of our new normal. Teaching online can support our teaching and learning in the classroom."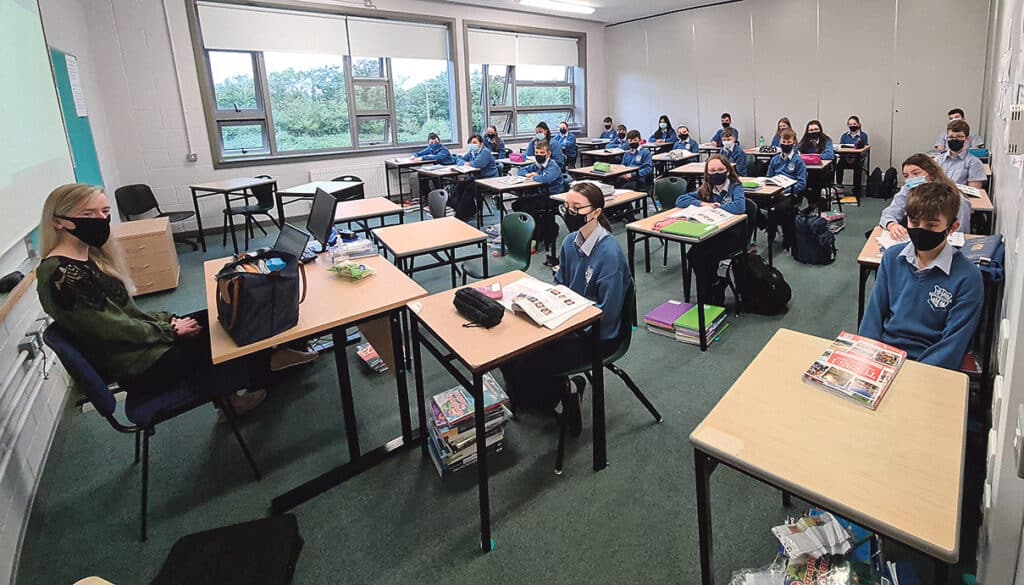 CPB now uses an education platform called 'Schoolwise', which communicates all aspects of the student's school life; students, parents and teachers share the platform.
In today's classroom, students are required to wear masks and desks have been placed apart. Good cough etiquette, social distancing, and hand washing are all part of the new routine. There are sanitisers throughout the school, fixed walking routes and staggered breaks and lunches.
There was Trojan work put in over the summer holidays by the school's lead worker representatives and staff members to ensure a safe environment for staff and students.
Siobhán says she tends to remain at the front of the room to maintain social distancing but uses interesting methodologies to keep her students engaged. "There is a loss of a type of communication from the student to me and from me to them with the wearing of the mask and distancing," she says. "I have asked the students not to take offence if I ask them to repeat something and not to hesitate to ask me to repeat something. We have discussed the science of how the masks impact on hearing someone and we have also discussed the fact that I can't see their facial expressions…for example, previously a student might look puzzled and I would explain the topic further or ask if they had a question; whereas now they need to be proactive and perhaps get more involved in the discussion."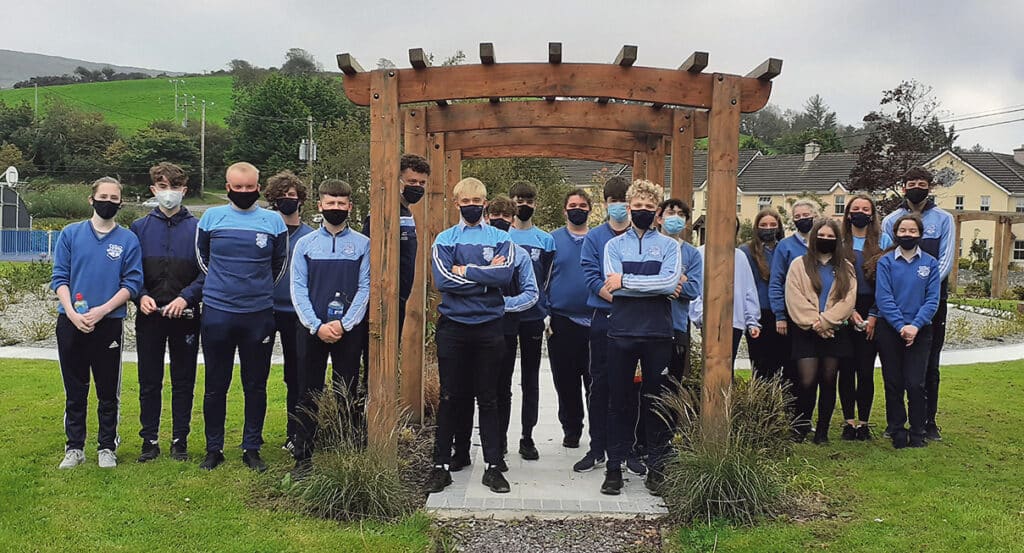 The students have been exceptionally good at adhering to the new restrictions. "The wearing of the masks or the revised seating is not an issue,' says Siobhán. "I believe that the students do not want another lockdown happening. How they adapt in the longer-term remains to be seen. We will know more, as learning is assessed, but overall students seem to be glad to have their routine back and be given the chance to learn in school again."
One of the highlights of the new system for Siobhán is the staggered breaks and lunches. "It feels calmer, more peaceful at these times," she says. "The downside is that this has an impact on the students' life; they do not get to meet their friends from different year groups, and teams events and so on are impossible to organise."
Everyone is trying very hard but adapting to these new routines has of course tested teachers and students. "I have to remember to give the students time to sanitise before they leave the room, remind them to keep wearing the masks and observe social distancing. It can feel quite distancing, even lonely… for the students and for us."
There is a good support system in place for students. All Year Heads in the school communicate closely with their class tutors about their students. Colaiste Pobail Bheanntrai has a chaplain and a pastoral care system and on the first day of term all students had an induction day, where they were given a full explanation of the new rules and made aware of the student support system. Transition students recently went on a picnic and walk locally to encourage bonding.
In regards to making up the learning loss from before the summer, Siobhán explains that at senior level there will be more choices on the paper for the current leaving cert students. As there will be more experiments demonstrated rather than the full class of experiments there will be more teaching time. Using all the IT available to her, Siobhán hopes to have her class well prepared for their leaving cert exams next year.
Overall the students at Colaiste Pobail Bheanntrai are delighted to be with their peers again. "They do find the mask wearing difficult," says Siobhán "so 'mask breaks' are most welcome." Students are encouraged to take a quick break outside in order to remove their mask between classes.