Some eco-friendly choices are easy to spot, paper packaging over plastic for example, but there are less obvious 'green' products out there that are kind to the environment. Paint companies Farrow & Ball and Little Greene are actively pursuing a way of reducing our impact on the earth in a way that doesn't compromise on quality. Both brands are available at Fusion Home Interiors in Skibbereen, a huge decor emporium that, much like the Tardis of Dr Who fame, is hidden behind a modest shop front.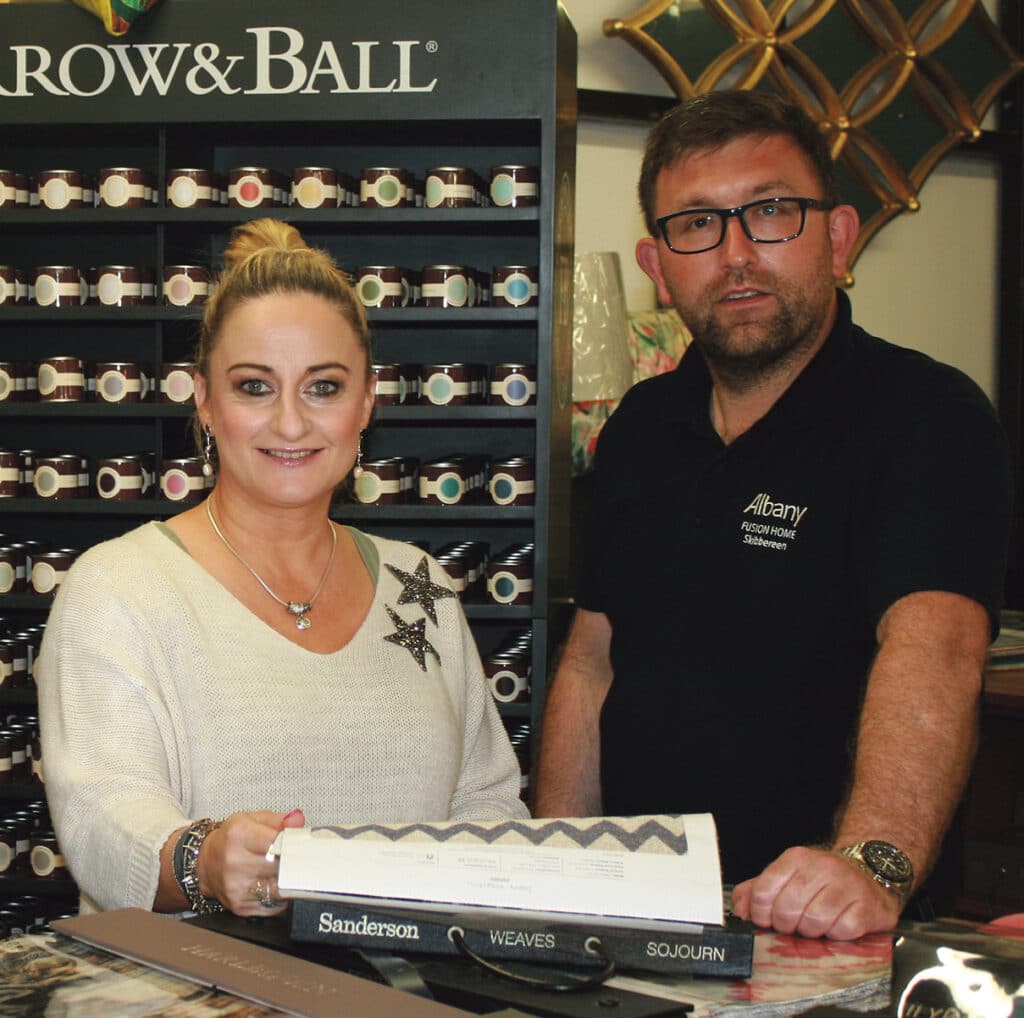 "New customers are so surprised when they come down the stairs," says Elaine Doolan, who co-owns Fusion with Ciarán Crowley. "I often hear a loud 'wow' as they realise the actual size of the shop."
The shop's loyal customer base has grown exponentially over the last 18 months, when Fusion delivery vans travelled the breadth of West Cork, delivering the paints and wallpapers that kept DIYers sane in challenging times.
"Being stuck at home looking critically at the four walls motivated people to invest in high-end, quality decor… be it soft furnishings, paint, curtains or furniture," says Elaine.
Now in-store customers are back in force and again being blown away by the sheer range of colours, patterns and materials on display, and by the experienced advice that comes with them. "Smart home technology is the way forward for window treatments," Elaine relates. "That includes both hardwired and battery-operated blinds and curtain rails.
Hundreds of fabric samples for bespoke made-to-measure curtains and blinds hang around the walls, with hundreds more available in sample books. It would be overwhelming were it not for the staff's intimate knowledge of their stock.
"We love when a customer comes in with a vision, even better if they have some images that they have been inspired by. From traditional to contemporary fabrics we can put our hand to a print that ties in with that theme, or a colour scheme to bring that vision to life."
Elaine is especially excited by customers with daring tastes. "I love colour and bold prints so when a customer shares that passion it's brilliant. Because we fit the curtains or blinds, we get to see the final product in-situ and there's nothing better."
The big news from Fusion this autumn is that Farrow & Ball paints are now tinted in store, rather than ordered from the UK. "It's a huge development for us," Ciarán explains. "You can walk out the door with your paint in hand rather than waiting for an order to come in. We now have nine mixing units here so all our paint ranges are custom-made, available in every colour and for every application."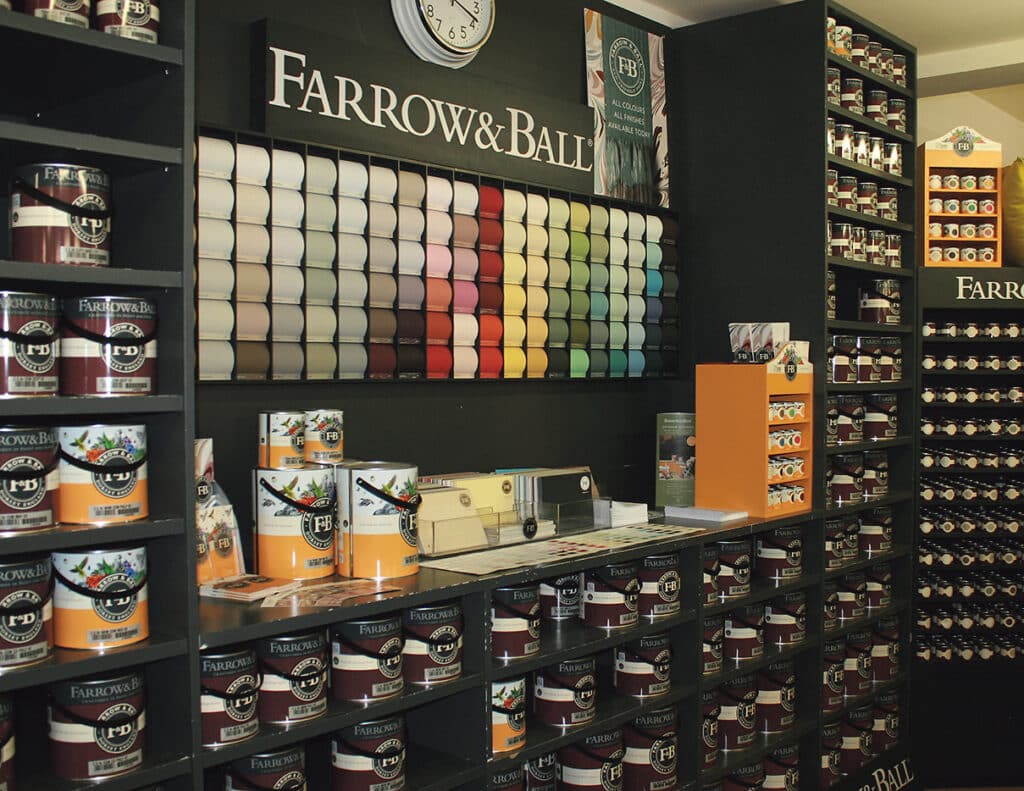 "The lads are like pharmacists when it comes to the technicalities of paint products and what should be used where – be it for a residential or commericial project.
Ciarán is delighted to see a trend towards more environmentally friendly products, from Farrow & Ball and Little Greene especially.
"The entire Farrow & Ball range is water based, with rich, responsibly sourced pigments. Little Greene's oil based paints have been reformulated using sustainable vegetable oils, without compromising on quality or longevity.
"Both brands are not only classed as low VOC content but in reality are virtually zero."
VOCs (Volatile Organic Compounds) are the culprits behind the strong smell of some traditional paints, a result of pollutants being released into the atmosphere as the paint dries. By contrast, low odour finishes don't release any nasty fumes, giving you a product that's safe to breathe, comfortable to apply and live with, and kinder to the environment.
Both brands are also cruelty free because they are never tested on animals, and Farrow & Ball's most commonly used finishes are also vegan-friendly, containing no animal-derived ingredients at all.
Finally both company's wallpapers come from certificated sustainable forests, are printed with eco-friendly ingredients, and end up as a beautiful, durable, and 100 per cent recyclable product.
The new Farrow & Ball tinting facility is just another feather in Fusion's cap. This store has become a destination in West Cork and is well worth a special visit to Skibbereen. They deliver all products nationwide and provide a free measuring service for window dressings.
Fusion also offers a free interior design service with Lorraine Farrelly on Fridays from 12-3pm when you can get some more tips and ideas for transforming your own space.
Call in to find some inspiration for your next home renovation project.
www.fusionhome.ie