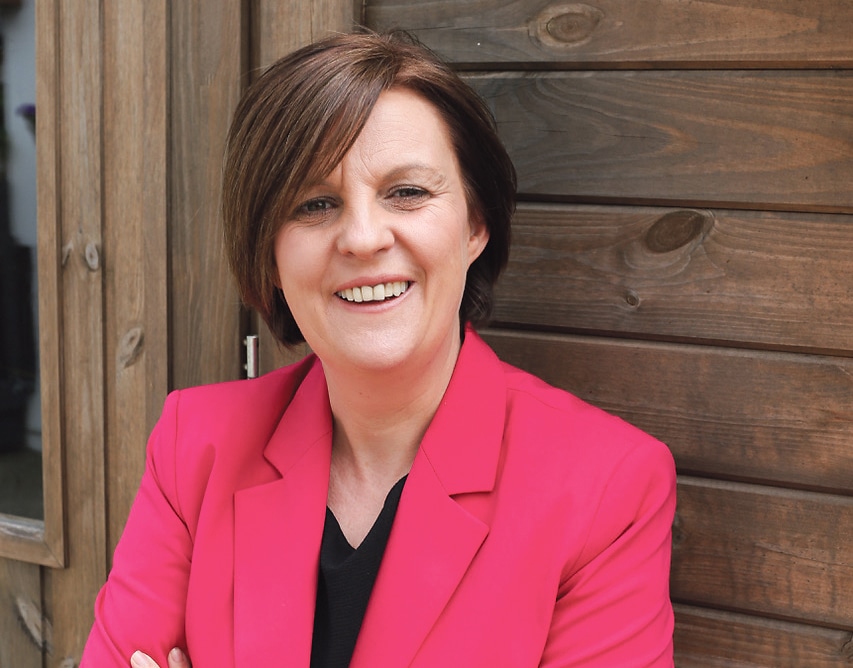 Growing up in one of West Cork's most well-known and loved hotels meant that Sandra Maybury was never a stranger to hard work and dedication; attributes inspired by her parents, who bought The Parkway Hotel in Dunmanway the year she was born. Today Sandra is the woman behind Maybury Marketing, a business, which started out offering online marketing consultancy for hoteliers and evolved to include revenue management, marketing, event management and PR.
Growing up in a family business provided a great foundation for the West Cork entrepreneur. "I worked from a young age," says Sandra "and I may not have realised or appreciated it at the time, but looking back now, I picked up much of my business acumen then; for example, if you want something then you need to work for it and not be afraid to take chances."
Sandra worked with the Choice Hotel group for seven years before leaving to set up her own business in 2005. Like so many self-employed, she didn't set out to be her my own boss. "As the saying goes, 'What is for you – won't pass you'," she says laughing.
While it hasn't all been plain sailing, Sandra has taken any challenges in her stride, adapting her business model in order to survive and thrive.
"I've been self-employed for 15 years and I am proud that I steered my business through the last recession and now a global pandemic," says Sandra.
"You have to be prepared; do your research, understand your customers and what their needs are and how you can meet those needs with your product or service. I set myself a goal for 2021 to make the most of every opportunity that comes my way and this is something I would encourage others to do," she continues passionately.
Sandra has worked from home for a number of years but recently, with the shift to video conferencing, her home office in Dunmanway has become even more important to her business. From here, Maybury Marketing offers different services to different sectors, helping other businesses realise their true potential and market themselves to reflect this.
"Work is never boring," she says. "But the best part is the positive feedback we get from customers who we work with. Positive feedback and referral business are proof of a job well done."
Another important part of being self-employed is knowing when to close the door on work and, as a wife and mother to three, when she's not in her home office, Sandra enjoys spending time with her family.
Family and business are closely linked for Sandra, who looks to her parents as her biggest inspiration in business. "They've been in business for as long as I can remember. The longer I'm in business the more I appreciate what they achieved but also how incredibly hard they worked.
"I admire entrepreneurs in general, it takes courage to set up a business, no matter what size business that is.
In 10 years time, Sandra hopes to be able to say she has had a successful career. 'I'd like to have made a difference to the businesses of my customers and built up a great network of colleagues and friends.
"I doubt I'll be after winding down much anyway," she laughs.
Sandra is a member of Network Ireland West Cork.