Bandon native Claire Lehane is the determined entrepreneur behind CL HR Consultancy. Through a combination of hard work and persistence, the HR Consultant and Workplace Mediator has built up a successful business providing tailored, solution-based services helping businesses meet their HR legal responsibilities. CL HR Consultancy is currently renovating a new office space to accommodate its growing business needs.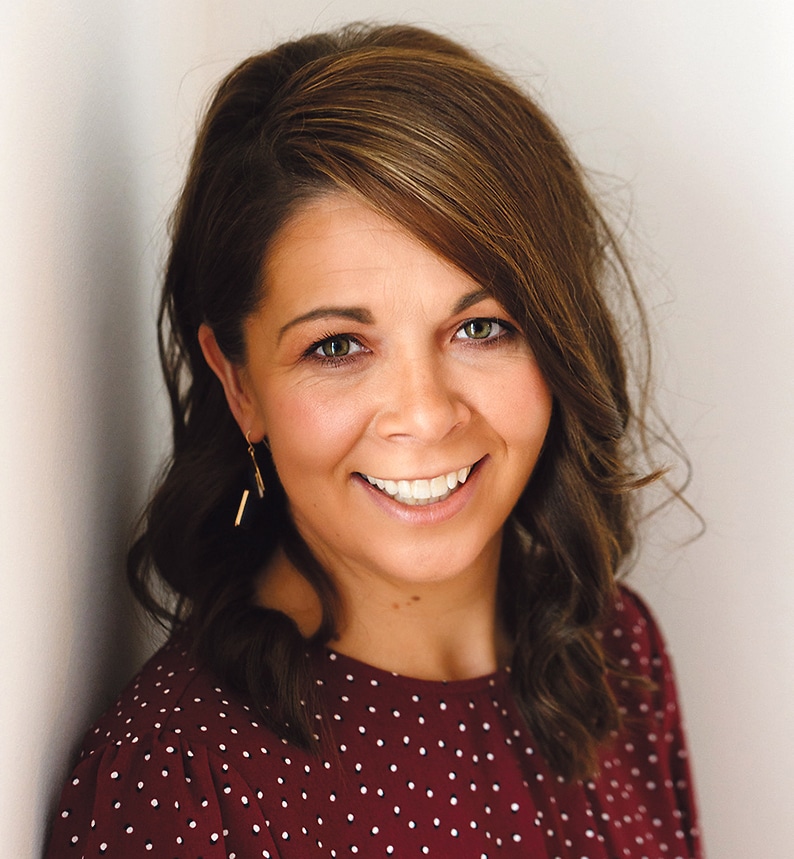 CL HR Consultancy was a runner up in the West Cork Business Tourism Awards 'Best New Business' category in 2019 and a finalist in The Network Ireland Businesswoman of the Year Awards 'Emerging New Business' category in 2020.
Claire says she grabbed every opportunity when working in the corporate world as a HR Manager: As a result, she gained a wealth of knowledge in her field and is well placed to understand the needs, concerns and challenges that employers face when it comes to their employees. "I am passionate about making a positive impact culturally and ultimately in productivity for businesses," she says.
"I want businesses to have peace of mind, the ability to manage employee relations, which ultimately attracts and retains employees. I also endeavour to help create an engaged workforce improving morale, productivity and profitability. Employees are the greatest asset in any business but can also be one of the greatest challenges if not managed correctly."
The services offered by CL HR Consultancy vary from day-to-day HR operations and support to HR strategic projects and include some of the following: HR legal compliance, managing employee relations, absenteeism, performance, wellness and engagement at work and conflict resolution.
After years of studying and working in HR, from starting out in a voluntary HR role in West Cork over 12 years ago, to quickly working her way up the ladder in companies across Cork and Dublin, Claire decided to take the plunge in 2018 and set up her own HR Consultancy busiess.
"Initially, I approached the local enterprise office and through their services, completed a 'Start Your Own Business' course, and soon after a 'Women In Business' course, which were both invaluable to me," she says. "I recently upgraded my website and they also funded 90 per cent of this. Their door is always open to give you advice or to steer you in the right direction – I can't speak highly enough of their support to me and my business."
Claire started connecting and networking daily. "I understood that people needed to learn about my business and to have trust and confidence in me and my services. This is when I became aware of Network Ireland West Cork and I immediately joined," she explains. From that first meeting, Claire felt welcomed and supported. "I knew that my business would be supported and encouraged by these likeminded business women. Through our Network, there are many opportunities to network, to receive mentoring, to make friends and to promote your business so it ticked all the boxes for me.
At the time, she also joined Cork Chamber, making further connections. Claire is also an active chartered member of her HR Professional body-CIPD (Chartered Institute of Personnel and Development) which she says allows her to keep up to date with changing legislation and best practice.
Soon all of Claire's networking started to pay off and CL HR Consultancy gained more and more clients.
It was through this networking and speaking with businesses that Claire also recognised the growing need and interest in workplace mediation and so she completed a three-month intense training course, becoming a certified qualified workplace Mediator in 2019.
As well as holding a Business Studies Degree from UL, Claire also has a Master's Degree in Human Resource Management from Dublin City University and a Diploma in Employment Law from Dublin Business School. She is a Chartered member of the Chartered Institute of Personnel and Development (CIPD) and a qualified workplace Mediator through the Mediators' Institute of Ireland (MII).
Married to a dairy farmer with two young daughters, life is busy but fulfilling. "No two days are the same," says Claire. "I work with a variety of clients from different industries and business sizes, so I love seeing the differences in working cultures and the different approaches that work in each. It sounds a bit cliché but I do love working with people and being able to make a positive impact in the workplace."
In 10 years time, Claire's hope is that CL HR Consultancy will be established throughout Cork and beyond, providing a top-class tailored service for businesses. As CL HR Consultancy continues to grow and expand, she would like to employ additional HR specialists and to be the 'go-to' HR experts advising and providing solutions to businesses.
But most of all, she hopes to have maintained a good work-life balance, spending happy times with family and friends. Her independent young daughters she says are her inspiration and keep her on her toes everyday! "They have taught me to be patient, to appreciate the little things in life, to have some fun and to be fearless!"
Claire's advice to anyone starting out in business is to be persistent. "You will have bad days but just learn to walk away from it and start afresh the next day. Always ask for help; there is plenty of it out there. Finally be patient with you and your business – sow the seeds, nurture and care for it and wait for the results."
www.clhrc.ie