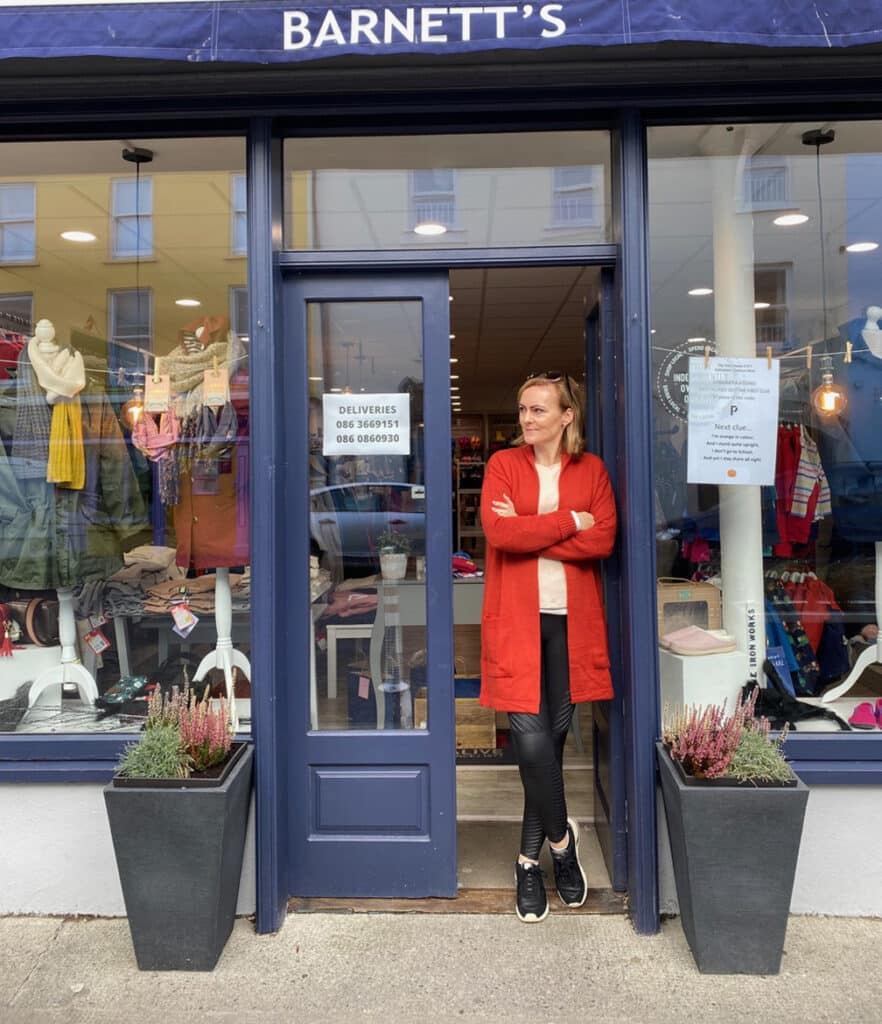 Since 1948 Barnett's of Schull – stocking clothing, footwear and accessories for all the family – has been a shop at the heart of the local community. Four years ago, Miriam Pyburn and her husband Eddie bought the family-run shop on the Main Street, giving it a complete makeover. Since then not only have they modernised the interior – completely gutting and stripping it back, changing the layout and putting in new fittings and fixtures – they also fast-tracked the shop into the future by building up an impressive online presence.
At the beginning, with the support of their bank AIB, and along the way with the help of the Local Enterprise Board, availing of of its courses, webinars, mentoring and Trading Online Voucher; the Pyburns – while keeping the charm of Barnett's, which boasts a little bit of everything – have put their own stamp on it. "We stock some lovely brands, as well as school uniforms, but are basically expected to have everything, like a mini department store!" says Miriam laughing.
The challenge currently facing the business is the implementation a new EPOS system, a huge task but one that should make a considerable difference to the running of the business going forward. With the lockdown for retail set to continue for many more weeks yet, Miriam is also faced with the task of adding the bulk of her Spring/Summer stock to the online shop and marketing it. She is also really missing "having the chats" with her customers on the shop floor.
Describing herself as a team player and hard worker with a creative streak, Miriam says it was a combination of stubbornness and vision, as well as the support of family and friends, that got her where she is today.
The successful retailer has three daughters, who all help out in the business, and Miriam feels lucky to have such a great team behind her in the business. Most of the time, she manages to maintain a good work/life balance, except in July and August when the village is at its busiest in the tourist season. "You have to schedule time off and actually stick to it!" advises Miriam "If possible avoid bringing work home with you, but that's proving difficult at the moment with lack of routine and so on."
Over the years, one of the biggest lessons in business she has learned is not to be afraid to ask for help and advice. She adds, "Learn to delegate and outsource if necessary and stay on top of your paperwork."
Once lockdown lifts Miriam is looking forward to returning to the shop floor and is ready for whatever challenges life decides to throw at her in the future!
www.barnettsofschull.ie