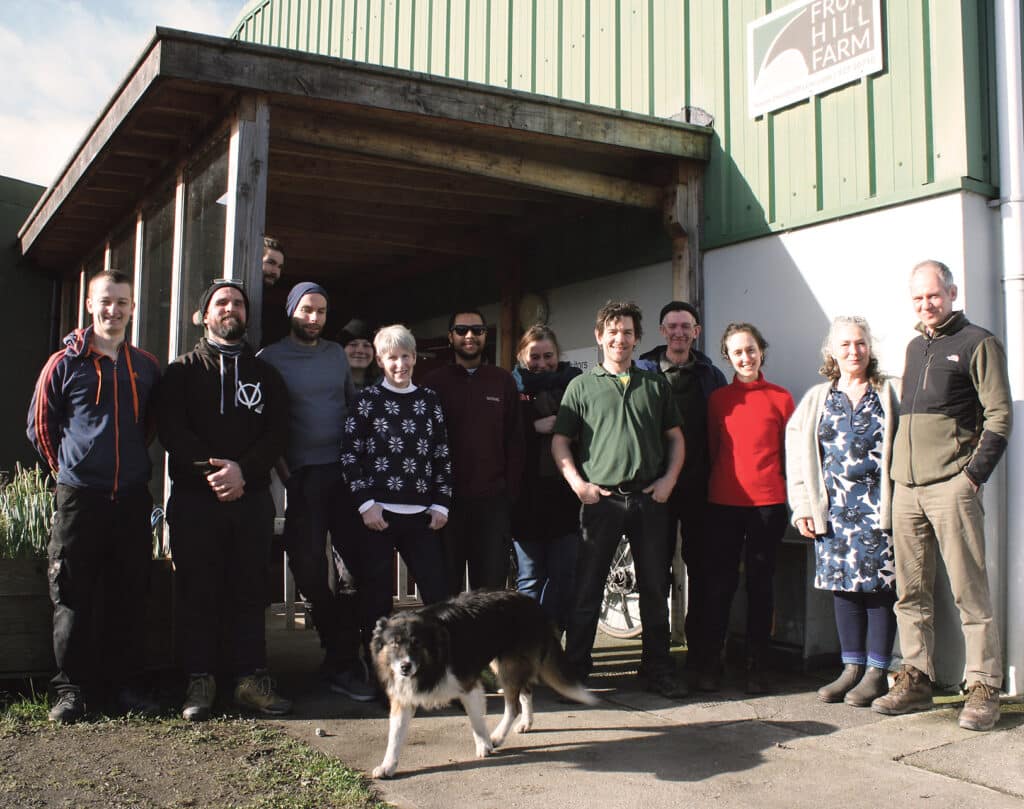 You might be surprised to hear that behind the Fruit Hill Farm online shop – Ireland's specialist for environmentally-friendly house, farm and garden supplies – is a busy and experienced team of 18 people working surrounded by lush green fields between Drimoleague and Bantry.
With an excellent selection of seeds and propagation equipment, soil and plant food and high quality tools and equipment, Fruit Hill Farm is the shop of choice for Ireland's organic producers and gardeners and more recently has attracted the interest of Ireland's conventional farmers.
There is a growing interest in organic farming in Ireland especially with an EU target that plans for 25 per cent of agricultural land in the EU to be used for organic farming by 2030. However the current percentage of land being farmed organically in Ireland is less than two per cent. In order to meet a massively growing demand for organic produce and EU targets, this has to change.
Business owner Elmer Koomans has a background in agriculture and organic food production and is well-equipped to support any farmer interested in changing over to organic. Fruit Hill already supplies grass seed to many organic growers, including The Good Herdsman, an Irish company that exports organic beef; and a number of West Cork conventional farmers are currently trialling Fruit Hill's grass seed mixtures. "They're very happy," shares Elmer, who is open to interpreting farmers' soil analysis results with them and offering advice without any obligation to purchase Fruit Hill products. "The results in milk production from the organic grass seed have been excellent," he says. "I believe these variety rich grass mixes are the way forward, particularly with the massive increase in fertiliser prices. As well as needing less input, these grass mixes are hardy so can handle wet and drought," says Elmer.
Elmer's experience in farming and expertise in growing organic produce and soil health has been of huge benefit to the growth of the business, which was first started in 1993 by Manfred Wandel. Elmer joined as a sales manager in 2012, and last July on Manfred's retirement, he took over the reins of the business.
Fruit Hill Farm is now the first port of call for anyone looking to source organic grass seed, clovers and cereals (for example Fruit Hill supplies farmers who grow for Flahavan's with organic oat seed), as well as organic microgreen seeds, which have become very popular. The shop stocks over 200 vegetable, herb and flower open-pollinated seeds. Elmer and the team test out all of the seeds before they go on sale; almost everyone who works at Fruit Hill Farm is a grower.
As we approach seed potato season, the team are even busier than usual, sorting and packing the various blight resistant varieties of seed potatoes sourced carefully by Fruit Hill. "These have become very popular, not only because of ease of growing but also the quality of taste," says Elmer who, with his contacts in Holland, is well placed to offer Fruit Hill Farm customers some of the newest varieties on the market.
This time of year many of West Cork's gardeners are busy cleaning out polytunnels and sharpening and restocking gardening tools. Fruit Hill Farm sells an excellent selection of quality hand tools that will last for years and propagation equipment. With soil health of course all important in growing healthy and productive plants, there is an extensive range of organic fertilisers and soil conditioners, from liquid seaweed to chicken pellets, to choose from on the Fruit Hill Farm website. If your plants do get into trouble and you need help with pests or disease, don't resort to using harmful chemicals; there so many environmentally-friendly products available that do work, so have a browse on the website and contact the team at Fruit Hill Farm if you need help choosing the right solution.
Fruit Hill Farm prides itself on the quality of its customer service and products. Expert advice is readily imparted when asked for and the easy-to-navigate website makes shopping and ordering a pleasurable experience. Local and friendly to the environment…shopping at Fruit Hill Fram is an easy choice.
www.fruithillfarm.com