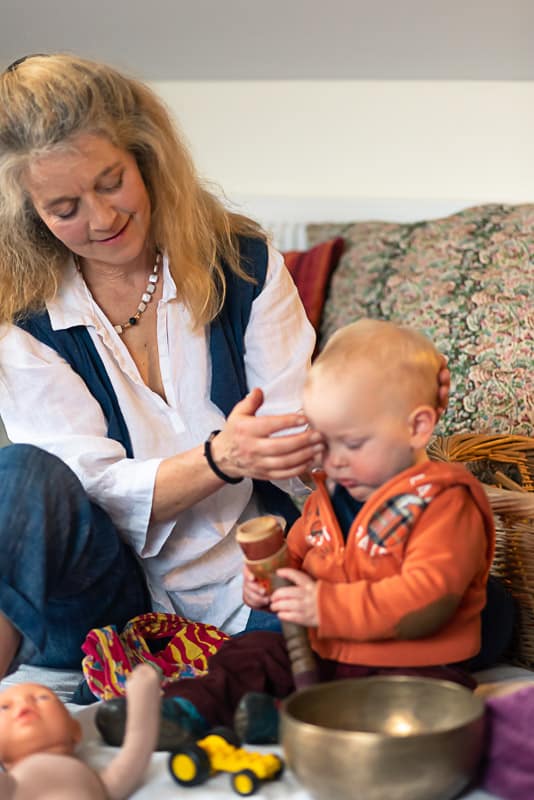 With strict restrictions now in place in maternity hospitals nationwide, new mothers are becoming increasing worried about the prospect of giving birth without the birth plan and the support team they would have wanted. "The situation is changing rapidly and mothers are contacting me in a frenzy, worried they will be birthing alone and worried about how they will cope with that possibility," says Sara Devoy, Craniosacral Therapist and Baby Therapist.  
Given the current situation that Covid 19 has placed on maternity hospitals and the birthing process, Sara explains how she felt called to respond to the mums-to-be by reaching out using video conferencing. "Mothers often feel anxious, fearful and uncertain, as they approach their labour date. Facing into the unknown brings up many emotions; I help them to 'clear a path' for the best possible birth, whatever the circumstances and I tell all my clients that becoming a mother is a powerful opportunity to mother ourselves." Sara delivers her very successful programme online called 'Mothering You', which offers calming and meditative ways to connect with your baby and to discover how to settle your own nervous system to feel safe.
Sara Devoy Craniosacral Biodynamics delivers online courses and offers individual sessions via video link to help expecting mothers and new mums. "Some mothers feel as though they are about to give birth in the midst of a wild storm, as the Covid 19 situation unfolds and we feel out of control. Working with Pre and Perinatal specialist Dr. William Emerson, I know that babies hold memories of their birth too and will often want to complete parts that were interrupted or troubling in some way," said Sara, who has been working with the impact of birth for over twenty five years and also works closely with doulas, midwives, homeopaths, yoga teachers and other health professionals, who depending on specific concerns, can join in online.
Sara supports parents, not just expectant parents but also parents of young babies who may be struggling, choose between personal sessions for you or join one of the on-line groups where you can connect with others.
Contact Sara on 087 2350900 or email Saradevoy1919@gmail.com. www.saradevoycraniosacral.com