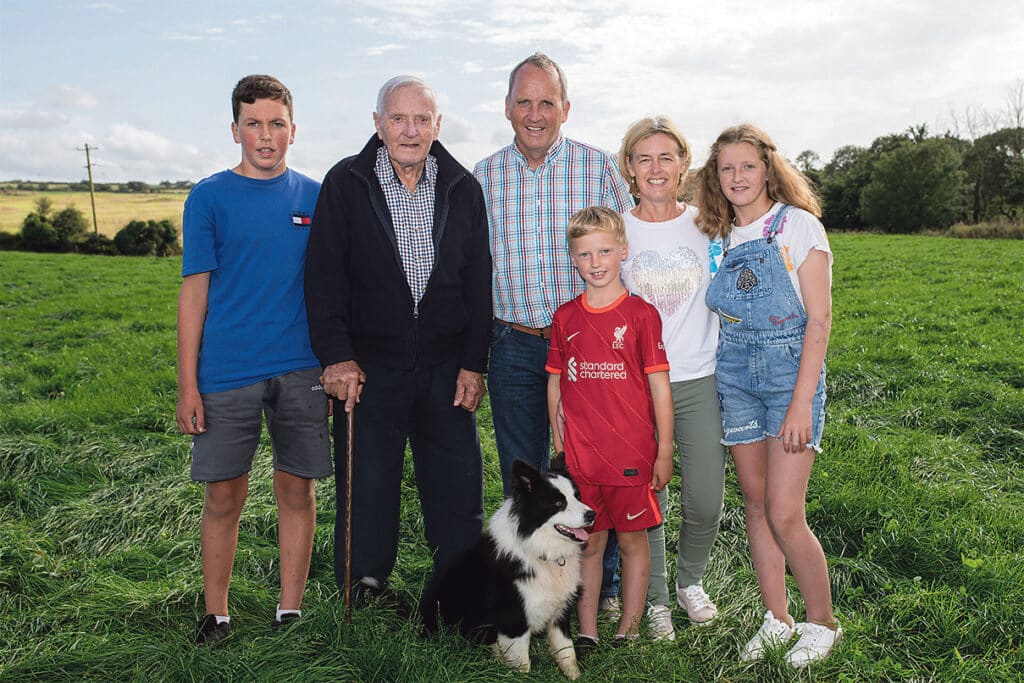 Three West Cork farming familes have reached the finals of the 2021 NDC and Kerrygold Quality Milk Awards.
The awards, dubbed the 'Oscars of the Dairy World' recognise, and celebrate, the highest standards of excellence in dairy farming with a focus on milk quality, animal welfare and sustainable farming practices.
Nominated by Drinagh Co-op, William Kingston has been working the family farm since 1993. William has always been an avid animal lover, and as a child remembers the first milking parlour being built in 1974. Outside of farming, William is heavily involved in the Skibbereen community. "We have a great love for animals – and if we didn't we shouldn't be at this," commented William.
Nominated by Lisavaird Co-op, James McCarthy, a fourth-generation farmer from Rosscarbery, Co. Cork, has been farming his land for the past 40 years. James considers milking his favourite element of dairy farming and takes pride in ensuring his herd is fit and healthy.
Nominated by Bandon Co-op, Tadhg Hurley's family farm is in Bandon. After working with a number of different farms in West Cork, Tadhg moved home seven years ago and entered a partnership with his father, Finbarr. Tadhg's grandfather purchased some land in the area in 1936; it had a dwelling, a few stalls and 18 cows. Tadhg's father took over the farm and subsequently grew it to the size it is today. "My father is the backbone of the farm," says Tadhg. "All my knowledge and experience has been learned from him."
Every year, the NDC and Kerrygold Quality Milk Awards showcase and celebrate the dedication of Irish family farms to producing the best quality milk in the world, and their commitment to the highest standards of hygiene, food safety, animal health, and environmental protection. The nominated farm families are role models whose commitment inspires others and previous winners have provided a standard that has helped farms across the country adopt new and more sustainable ways of farming.
The overall winner will be announced at the special outdoor awards ceremony at Moorepark Dairy Open Day on September 15. The theme of this year's event centres around 'Irish Dairying: Delivering Sustainably' and offers an ideal platform to celebrate farms that are industry leaders in sustainable food production.
Commenting on the awards, CEO John Jordan at Ornua said 'Ireland's food and drink sector has won its place on the world stage due to the quality of our produce and our focus on sustainable production. Maintaining this competitive advantage has never been more important, as our unique Irish grass-fed, family-farmed system is valued by consumers at home and abroad. The NDC and Kerrygold Quality Milk Awards are a great way of celebrating and recognising Ireland's high calibre dairy farmers and superior on-farm practices that are being adopted throughout the country."
The judging panel for this year's awards included Dr Jack Kennedy, Dairy Editor of the Irish Farmers Journal, Professor Pat Wall from UCD and, Dr David Gleeson from Teagasc.