by Nicholas Mitchell
The Branch has a full programme of events planned for this spring and summer in West Cork.  We started spring with a visit to Kinsale Marsh on February 12, led by Prof. John Quinn from the Department of Biological Earth and Environmental Sciences at UCC. With his research background, and this being his local patch as a counter for the Irish Wetland Bird Survey (I-WeBS), all present benefitted from some fascinating information and insights about bird ecology, behaviour, and evolution. The highlight was a Curlew Sandpiper, a bird that we are more used to seeing as a juvenile in early autumn.
Next up we are visiting the estuary at Timoleague and Courtmacsherry in March. Karl Woods is leading this outing for us. If you ever want to find Karl, this estuary is a good place to start, so there's no better man to lead this. We will be looking for wading birds before they start their migration north to their breeding grounds, Grey Herons and Little Egrets who will already be nest building in the woods, as well as divers towards the mouth of the estuary.
Later in March, we plan to visit Lissagriffin and its dunes on Mizen Head. We normally run outings here in the summer or the autumn so this is a new event for the Branch. We will be hoping to find early spring migrants such as Sand Martin and Wheatear.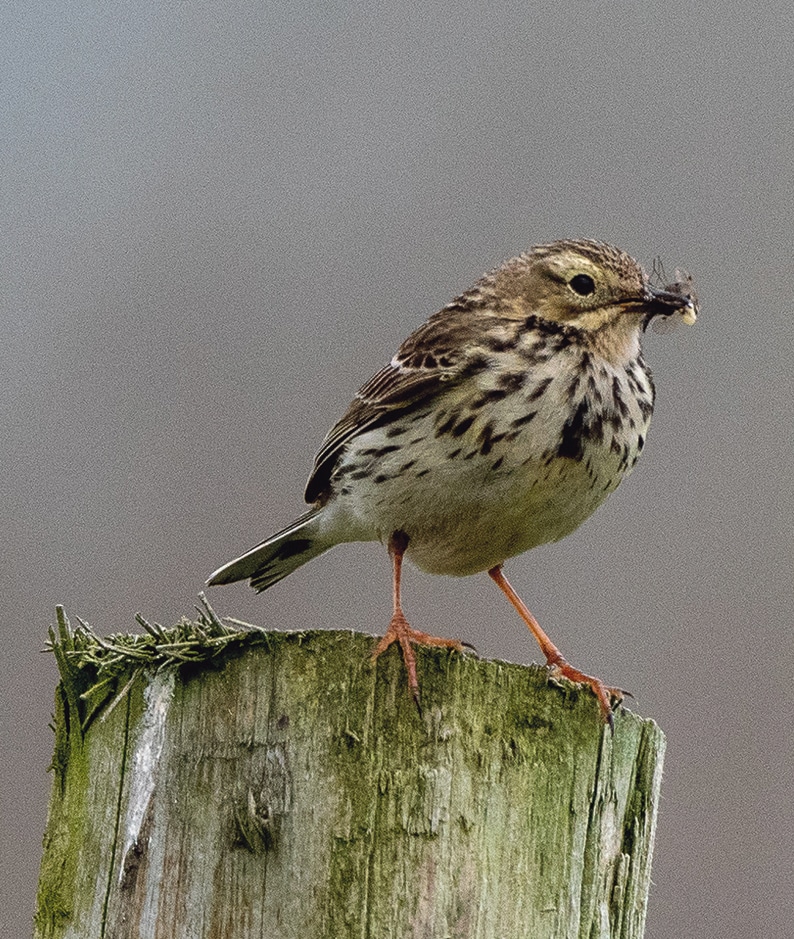 And finally, the end of March is when we hold our Annual General Meeting. This is not to everyone's taste, but it is an opportunity to come along, meet other members and find out what we do. We are always looking for new volunteers to help or to get involved in some way, so please come along if that is you. We also plan to have a guest speaker but, at the time of going to print, this has not been finalised. Please join our mailing list for the latest information (see below).
We have not planned any specific outings during April. Instead, the Branch plans to organise ad hoc outings to the Old Head, Galley Head and Mizen Head when conditions are suitable, which could be any day of the week. In order to receive WhatsApp notifications for these events, and any other ad hoc events, please WhatsApp Nicholas Mitchell at 087 121 5256.
By May early mornings are alive with birdsong and it is time for our annual dawn chorus event. This year, after a long absence, we are holding it at Liss Ard Estate outside Skibbereen. We held it there last in 2021, 2014 and 2015 and it proved to be one of our most popular venues, so another visit is long overdue. We are grateful for the owners for allowing us entry.
Although this will not be our last event of the summer, a visit to Castle Donovan in June is the last on our current programme. We have held an outing here before, but it was a Christmas walk in 2011. This time we are visiting in the summer and will be looking for Meadow Pipit, Skylark and Wheatear.
We look forward to seeing old and new faces at these events. If you have any questions then please do not hesitate to contact us.
Visit our website www.birdwatchirelandwestcork.ie for more information about these events. To receive news and reminders about our events join our mailing list by sending an email to mailinglist@birdwatchirelandwestcork.ie. For more information about the Branch, contact Fiona O'Neill at secretary@birdwatchirelandwestcork.ie.
Facebook:
@BirdWatchIrelandWestCork
Twitter: @BWIWestCork