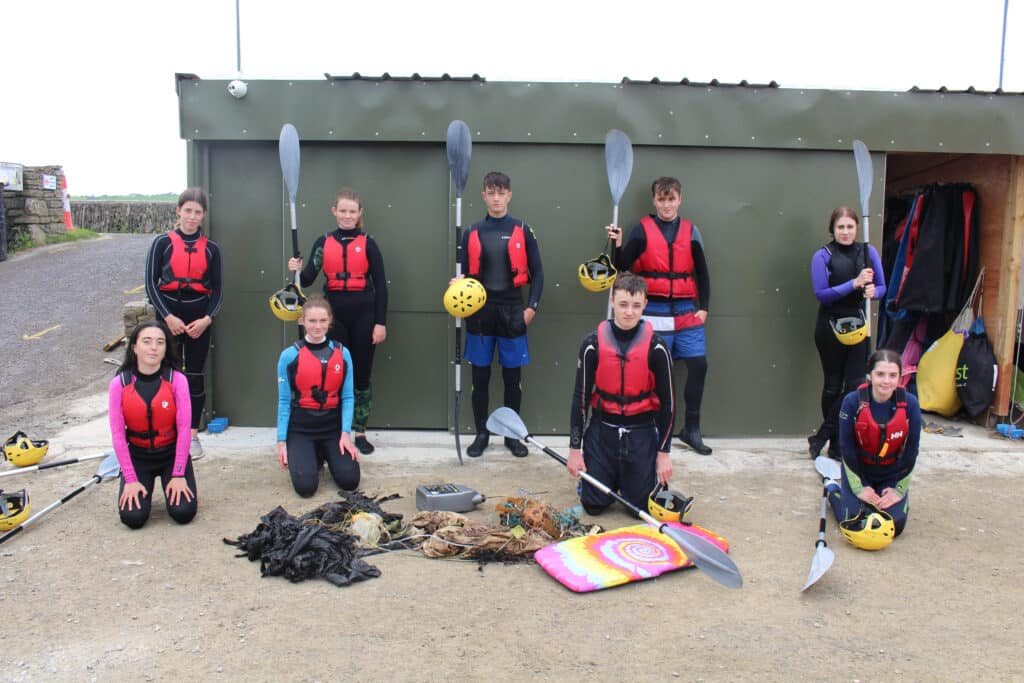 Oysterhaven Centre based in Oysterhaven, near Kinsale received a big boost last month at the 2020 Irish Sailing Awards by winning the prestigious Irish Sailing Sustainability Award. 
The Irish Sailing Awards is an annual event celebrating the achievements of some inspirational people in the sailing community. This year, the awards presented the perfect opportunity to show that despite the Covid-19 pandemic, we were able to return to the water in a variety of different ways, and marked the end of a strange and difficult year with an optimistic eye on the future.
Sinead Hurley and Sophie Crumplin of the Oysterhaven Centre accepted the Irish Sailing Sustainability Award, which they won by placing an environmental ethos at the heart of what they do – from the centre's infrastructure right through to the education programmes.
"We were delighted to be recognised by Irish Sailing for our Sustainability efforts over the last number of years," says Sophie. "We launched our plastic free policy in 2017 and since then have been making changes to make our centre completely single-use plastic free.
"Alongside this we have also built on our everyday ethos of sustainability and environmental awareness throughout the Centre and within our team of instructors."
The Oysterhaven Centre's commitment to sustainability includes environmental education programmes within its youth training courses and poster competitions during our school tours to raise awareness with children coming to the centre.
The infrastructure of the centre includes water fountains registered with refill.ie, water collection butts, recycling systems and sustainability considerations with all purchasing.
In 2019, Oysterhaven launched its new reusable water bottles, and in 2020, its glass coffee cups.
"We believe along with making these changes on site, we need to raise awareness among our clients and participants to help make a difference," says Sophie passionately. "We share our message with everyone who comes on-site and incorporate environmental awareness and beach cleanups in our sessions.
"Our mission statement is 'We are committed to reducing our plastic footprint and to raising awareness about plastic pollution and plastic solutions with our clients' and our vision is that 'Oysterhaven Bay provides a pristine natural environment for clients of the centre and the cottages to enjoy, learn from and be inspired by during their stay and beyond. Our leadership and care for the natural environment empowers our clients to take positive steps to reduce plastic pollution during their stay and in their own lives.'"