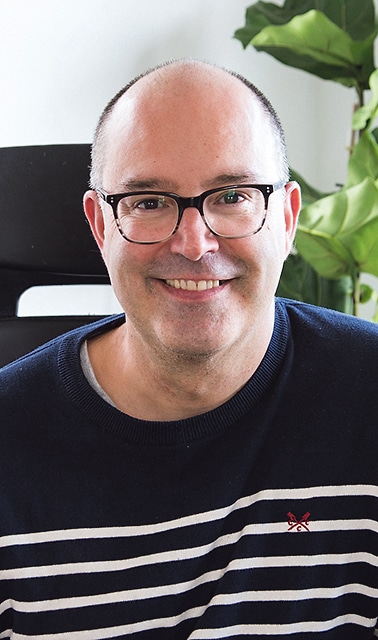 RetroFit
Xavier Dubuisson is an engineer with 25 years experience in the field of sustainable energy in Ireland and internationally. The founder and CEO at RetroKit, a start-up dedicated to upscaling home energy upgrades with innovative digital solutions and one of the partners in the CHERIS project, Xavier has many years of experience helping homeowners make the right decisions when upgrading or building low energy homes.
In collaboration with CHERIS – Community Home Energy Renovation Information Service – a pilot programme and partnership between Retrokit, The Wheel and The Ludgate Hub, to support home energy upgrades in West Cork; West Cork People is launching a 'Retrofit' column in the May issue. This ongoing column will be written by Xavier Dubuisson, an experienced engineer in the field of sustainable energy in Ireland and internationally. Over the next six months, Xavier will inform and advise on topics such as home energy upgrades, insulation, solar panel, heat pumps and grants available.

Did you know that houses are one of the biggest culprits when it comes to inefficient energy use? In fact, many homes waste a significant amount of energy, contributing to climate change and increasing energy costs. It's time to take action and make our homes more energy-efficient.
It is for this reason that we are thrilled to introduce our pilot project – CHERIS. The project aims to support homeowners in making their homes more energy-efficient (ensuring access to grants and funding where possible), reducing household energy costs, all while targeting Ireland's climate goals. CHERIS will focus on householders, addressing their needs at the initial stages of their home energy upgrade journey by providing information through clinics run by mentors working in the community.
Ludgate Hub, The Wheel and RetroKit have been awarded a grant as one of the successful participants in the new €5 million fund under the Community Climate Action Programme. (CCAP) to complete this project, which will focus on the following key areas:
• Raising awareness and knowledge within the community of home energy upgrade solutions, the costs and benefits of these options, and the support measures and opportunities available.
• Building capacity within the community to support homeowners on their upgrade journey, by providing a tailored advisory service.
• Supporting the development of community-scale energy renovation projects by providing an integrated home energy advisory service and signposting for grants available.
Ludgate CEO, Grainne O'Keeffe, welcomed Ludgate's selection to deliver this progressive programme, which she believes will bring "significant value to the sustainable energy learning pool" in West Cork.
She added: "We believe businesses, innovators, and householders all have a role to play in tackling the sustainability challenge. And in gathering feedback and listening to the community, we have seen there is a willingness among each to do their part. But people are unsure of the options available to them. This programme aims to tackle this knowledge gap so people are empowered to make choices that work for them – and the planet."
CCAP facilitates organisations and their partners to collaboratively develop supports, tools, know-how and approaches to assist communities to take meaningful action on climate change. The CCAP is being administered by Pobal, on behalf of the Department of the Environment, Climate and Communications.
So, what have we done so far and what are the next steps?
Firstly, we conducted an assessment of the housing stock to identify the need for energy upgrades in homes in West Cork. The results were astounding. In cases where the shallow retrofit scenarios were modelled, we saw a 25 per cent reduction in energy use, a meaningful impact on energy budgets, and the climate. In cases where homeowners did a medium or deep retrofit, they were able to achieve almost an 80 per cent reduction in energy demand and an A2 rating for those homes.
But we did not stop there…We also analysed the policy framework for sustainable energy in housing at European, national, and local levels to provide an understanding of the context. Next we looked at examples of community-led, local projects already up and running in Ireland and Europe.
The next phase of the project will see us create a toolkit and upskill mentors to advise homeowners on energy upgrades.
The capital investment required for energy upgrades is high, ranging from around €13,500 to €86,000. However, the potential benefits of CO2 emissions reduction and energy expenditure savings are significant. We also know that finance is a huge barrier to homeowners completing energy upgrades.
The mentors will provide a clinic in October and November where they will provide guidance to homeowners, helping them make informed decisions to get started including information on grants, list of local installers, and grouped projects. We want this service to be for everyone, whether they are eligible for a fully funded energy upgrade, are putting in some attic insulation or if they are eligible for a whole house energy upgrade. The mentors will point them in the right direction.
CHERIS, working with the local community, has the potential to create a more sustainable future for homeowners in the area, providing them with the support and guidance they need to increase the energy efficiency of their homes while saving money, and making a positive impact on the environment.
We also want to provide information to homeowners in West Cork through this regular column in West Cork People. Let us know if you have any specific questions that you would like to see covered in this column.
We are excited to see this initiative take shape and can't wait to see the impact it will have on our community.
Sign up to receive future information on this project at www.ludgate.ie/cheris-west-cork or contact the project team on info@ludgate.ie.