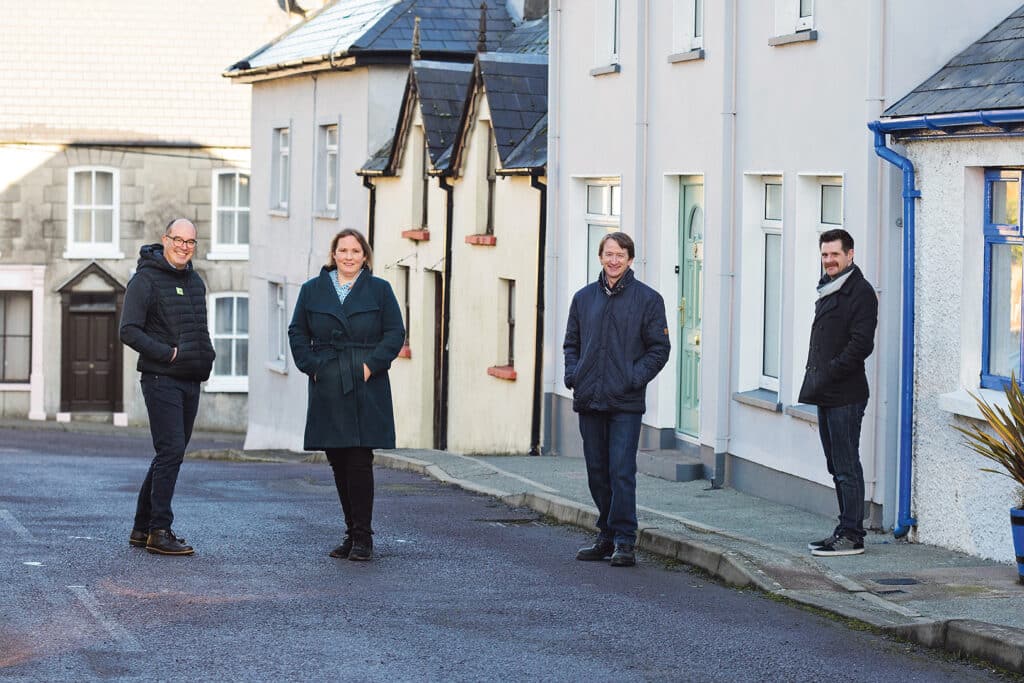 Susan O'Flaherty founded RetroKit with her husband Xavier and his business partner Shay a week before Covid and lockdown. Three years on, the business is going from strength to strength.
RetroKit is a software platform that helps housing professionals make evidence-based investment decisions for their energy upgrade projects.
Xavier and Shay had years of experience in local energy planning and started developing RetroKit's solutions in 2018 as part of a research and development project. They began to experiment with using Building Energy Rating (BER) data to plan home upgrades, initially with spreadsheets and in time creating a software platform. Originally aimed at large social landlords such as housing associations and local authority housing departments, it quickly became apparent that the platform also delivered benefits to smaller operators such as project managers, retrofit coordinators and BER assessors. The team worked on adapting the platform and new products quickly followed. Today RetroKit works with social housing bodies including Cork City and County Councils and the Peter McVerry Trust, as well as One Stop Shops and Community Energy project coordinators.
As the non-technical member of the team, Susan took the lead on sales, marketing, and customer support. Whilst she found the lack of technical speak a little daunting to start with, she now firmly believes it is a benefit, allowing her to approach things from a user's perspective and helping her translate the more specialist concepts for users with a lower level of expertise. Susan explains, "My motivation for working in the business was to help to grow the team and make the business sustainable into the future. My previous experience in project management and programme development in the NGO sector was valuable as it's very similar to working in a startup, where you have to roll up the sleeves and get things done.'
Today RetroKit employs a team of seven here in West Cork, including energy engineers, a BER assessor, software engineers and a marketing lead. They mainly work remotely, meeting up once a week in the office, and have quarterly offsite meetings where the team gets together to innovate and plan new projects. Everyone in the business is encouraged to get involved in innovation, whether it's the software team with creative marketing ideas or the other way around.
Susan is passionate about the importance of flexible working hours, with the focus on getting the job done rather than clocking in and out at a certain time. "I believe that at different times of your life you need different things and as a small company we have the flexibility to accommodate that. We value work life balance and we aim for a working environment where everyone feels valued and enjoys coming to work. Being able to finish work and get to the beach within five minutes also has its benefits," Susan admits.
The level of talent available in west Cork is something Susan believes is a key factor in their success. "We have been able to find exceptional talent to help us whether in software development, user experience, co-design or marketing. West Cork is a very special place and the benefits of working with these exceptional views, far outweigh any downsides of being in a rural location."
www.retrokit.eu
susan@retrokit.eu
087-925 8019