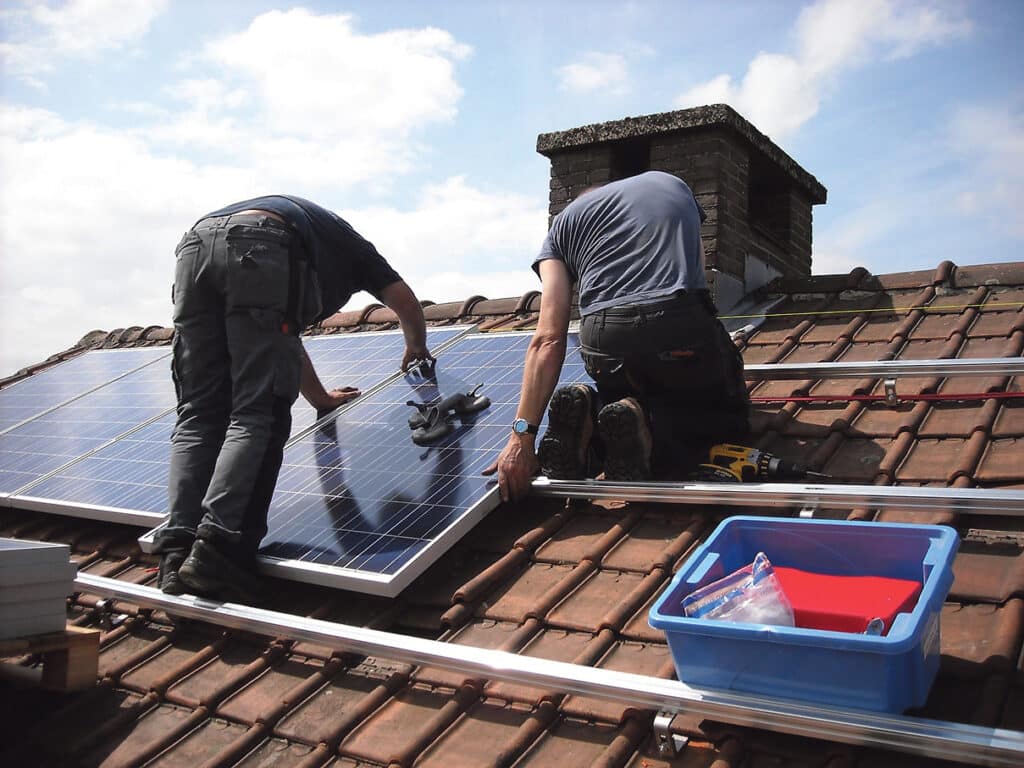 From the first public meeting in November 2019, Green Skibbereen have established themselves as a force for change in reducing carbon emissions in West Cork. In partnership with NCE Energy Hub, Cork, they have announced this week two new projects that will reduce CO2 emissions. 
The Wild Atlantic Pool in Baltimore will receive a grant from the Sustainable Energy Authority Ireland, SEAI, to install an 18KW Photo Voltaic System on the roof of the community run swimming pool which will be used to supply the building with renewable solar electricity.
Drinagh Co Op are also retrofitting five of their premises with LED Lighting, which will reduce their CO2 emissions and reduce their energy bills.
"Both of these projects received grant funding through the SEAI's Community Energy Grant and NCE Insulation were the lead applicant for the overall project," said Catriona Courtney, NCE Energy Hub. "Green Skibbereen worked in participation with NCE Energy Hub in developing the project."
This follows on from a recent announcement that O'Donnell Furniture, Skibbereen, had successfully applied for an SEAI Grant to replace all the lighting in their factory with energy efficient LED units and to install solar panels on the factory roof to power their operations.
Jim O'Donnell, Green Skibbereen Chairperson, hopes that these are the first of many such projects in West Cork.
"The process was made quite simple through our partnership with NCE Energy Hub who have enormous experience in making successful grant applications to the SEAI. It is great to see West Cork leading the way in reducing our CO2 emissions," Jim said.
Green Skibbereen are planning to launch a new initiative for homeowners soon so that more people can benefit from lower energy bills while reducing their CO2 emissions. In 2018, the SEAI reported that carbon emissions from Irish homes were 60 per cent higher than the EU average.
Jose Ospina, a Green Skibbereen Director, has wider ranging experience in developing strategies and projects for addressing this problem through his work with Carbery Housing Association, CHA.
"We are working to not just rescue Cork families from repossession and homeless but also from fuel poverty. Two of our domestic properties have been accepted for full retrofits by the Cork based retrofit company NCE Insulation, as part of their Better Energy Communities Programme for 2020."
Jose believes that the experience they have in CHA can be brought to more domestic homes throughout Skibbereen and West Cork.
"These homes will benefit greatly from new air to water heat pumps, attic insulation and external wall insulation. Their energy bills will be reduced, and they are also contributing to reductions in the CO2 emissions. Everyone can play their part in what is now a national objective."
As well as commercial and domestic energy projects, Green Skibbereen is working on developing Climate Change educational and information resources for West Cork.
"Our aim is to reduce our Carbon Emissions. That's at the heart of everything that we will be doing." Jim O'Donnell says. "This is the biggest challenge that the world faces today."
For anyone seeking more information about Green Skibbereen or their funding partnerships for retrofits, renewables and sustainability – please contact Brendan McCormack at brendan@greenskibbreen.ie for more information or visit
their website at
www.greenskibbereen.ie.