An environmental campaign initiated by Colaiste na Toirbhirte students Katie Hannon (Bandon) and Aisling O'Connor (Kilbrittain) aims to provide people with simple ideas to change their everyday behavior for the better of the planet.
The students set up 'Carbon Concentrations' in late January when they entered their project into Eco-UNESCO or The Young Environmentalist Awards.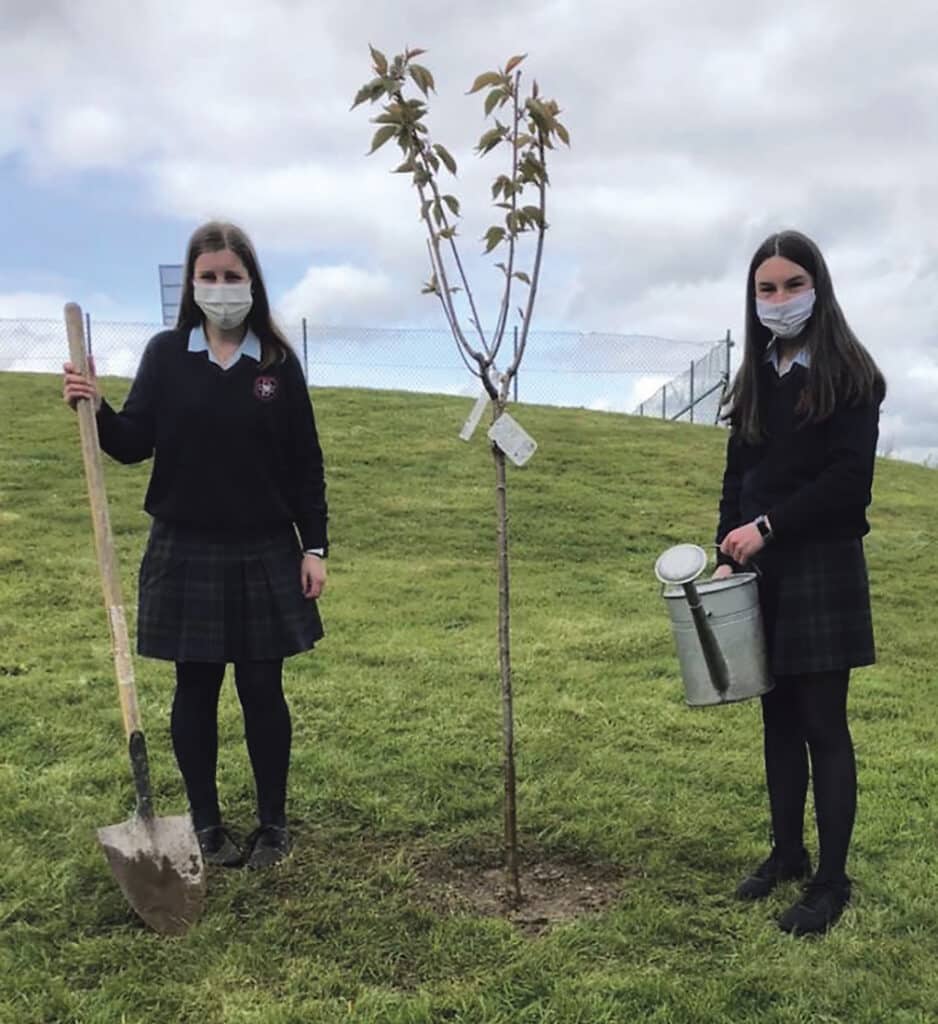 Katie and Aisling have set up social media accounts on Facebook, Instagram and TikTok and are aiming to raise awareness about the issue of rising carbon concentration levels in our environment. The girls created many short, fun video clips on TikTok throughout their campaign – one of their videos reached more than 15,000 views! "We are delighted with the success of all our social media accounts, and particularly our Tiktok! We were so impressed when we saw the amount of people our message has reached," says Katie.
The Colaiste na Toirbhirte students post both interactive challenges and fun facts on their social media platforms and have set up weekly challenges called Carbon Neutral Thursday at Colaiste na Toirbhirte. These challenges lasted for a series of weeks and followers were asked to send in their pictures of participation. "We got some brilliant responses to our challenges, from walking to the shop, litter picking or saving paper, everybody played their part!" says Katie. "These were simply easy challenges to make positive changes for the planet," adds Aisling.
The two sixteen-year-old students originally competed in BT Young Scientist with their project. They held a stand at the virtual event and researched the effect of carbon dioxide on ivy leaves. Katie and Aisling went on to use the evidence and scientific research they had collected to educate others around this topic. "We wanted to see if our own local area was being affected by carbon concentrations. We researched this to find that vegetation in Bandon Town was being impacted," explains Aisling. The pair were delighted to be chosen by the expert judges at Eco-UNESCO to advance into the semi-finals with their campaign 'Carbon Concentrations'. Semi-finalists will be interviewed in April and finals for the competition will take place in late May.
"We've set up 'Forest Finds' as a fun challenge for the month of April! See our videos on social media and find out how to take part," says Katie. The duo has planted a tree at their school to set the example for everybody.
'Think Globally, Act Locally' is the motto behind 'Carbon Concentrations'; the students believe that with everybody playing their part in small gradual changes we can make our locality a better place. "All your actions, regardless of how big or small contribute to the wider global picture."