With a passion for helping people recover, rehabilitate, and optimise their physical health, Seán Woods is delighted to announce the opening of his new chartered physiotherapy and sports injury clinic in Clonakilty, a town he has many connections with though his love of sport. UfirstPhysio, located in the SuperValu complex at Faxbridge, includes a specialised rehabilitation gym to facilitate faster returns to pain-free movement.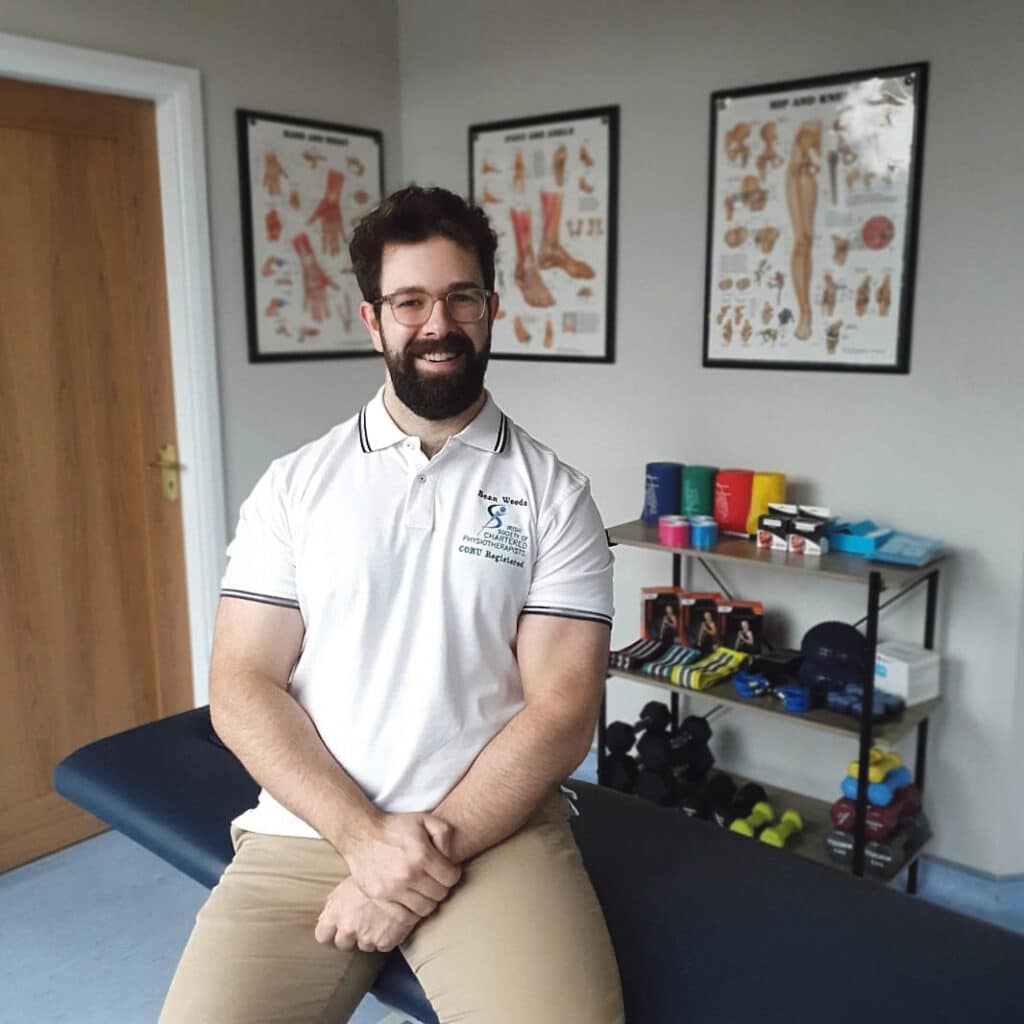 Murragh native Seán has extensive education and training in his field, including a Masters degree in Physiotherapy from the University of Cumbria and a Bachelors degree in Sports Rehabilitation and Athletic Therapy from Carlow Institute of Technology. Before returning to Ireland from the UK, he spent time working with the NHS across multiple settings including hospitals, care-homes and community based clinics; since returning home he has furthered his knowledge through extensive work in private practice, treating patients of all ages and backgrounds. 
"I have experience in a wide variety of evidence-based treatment strategies including manual therapy, therapeutic exercise and functional rehabilitation, electrotherapy (including TENS and ultrasound), thermotherapy, and taping and strapping," Seán outlines.
A pillar of UfirstPhysio's approach is the synergy between exercise based rehabilitation and physiotherapy treatment. "Research strongly advocates this connection to optimise patient outcomes," Seán explains. "Exercise therapy can reduce or even eliminate pain, improve mobility, increase strength and flexibility. It can facilitate quicker rehabilitation when combined with manual therapy, and, in the case of sports-related injuries, result in a faster return to play.
"Our advanced on-site rehabilitation gym is designed to cater to a wide array of patients of various fitness levels and exercise backgrounds."
A dedicated sportsman himself who has competed in a variety of sports including GAA, rugby, hockey, golf and Olympic weightlifting, Seán has also worked with various sports teams as the lead therapist.
"This firsthand experience gives me valuable insight into the demands placed on athletes' bodies and their unique challenges, on and off the field of play," he says. "I am well-versed in sports-specific treatments, injury prevention strategies, and performance enhancement techniques.
Personalised care is of the utmost importance to Seán, who is continually expanding his knowledge and skills through ongoing professional development and attending advanced training courses. "Whether you are seeking rehabilitation from an ongoing condition, injury, pain relief, or performance enhancement, I will work closely with you to create a customised treatment plan that addresses your unique circumstances," he promises.
Take your first step towards a healthier, more active life and contact UfirstPhysio to schedule an appointment. Call 087 474 6030 or visit the clinic to book in. Open Mon to Fri, 8am to 6pm – weekend availability also.
www.ufirstphysio.ie